Summary :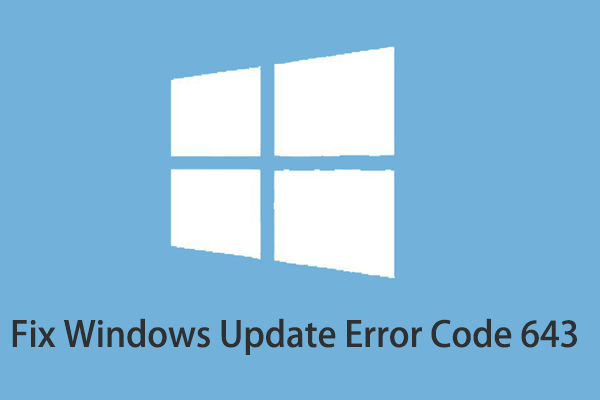 Are you getting Windows updates error 643 when trying to initiate an update? What is causing this update error? How to Fix error code 643 Windows update? In this article, MiniTool Partition Wizard offers 4 solutions to troubleshoot the problem.
Error code 643 Windows update occurs when an update is not installed on the system for some reason. There are two main reasons: third-party antivirus interference and .NET Framework corruption.
Based on the reasons, there are 4 ways to fix Windows updates error 643. Please keep reading.
Solution 1: Run Windows Update Troubleshooter
Since Windows updates error 643 restricts your Windows Updates, downloading and running the Windows Update troubleshooter can help you resolve this issue. The steps are as follows:
Step 1: Download the troubleshooter from Microsoft.
Step 2: Run it from the directory you download.
Step 3: Once Windows Update opens, click Advanced and click Apply repairs automatically.
Solution 2: Turn off Third-party Antivirus
Third-party antivirus software may conflict with Windows Update. Then when you encounter error 643 Windows updates, you can try disabling your antivirus software and try Windows Update again. The steps are as follows:
Step 1: Right click the blank section of the taskbar, and then click the Task Manager option.
Step 2: Switch to the Startup tab, and then select your anti-virus software. Then click the Disable button. This will remove the anti-virus utility from the system startup.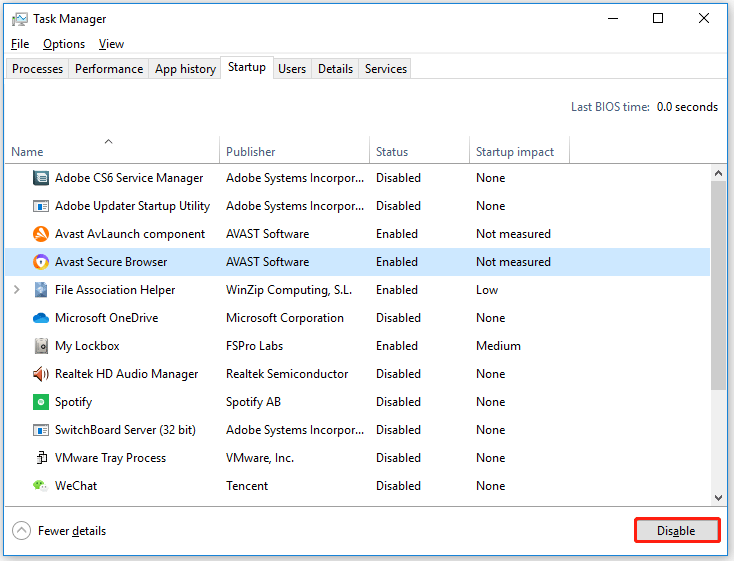 Step 3: Restart your computer and try installing the required update.
Solution 3: Repair NET Framework Client Profile
Corrupted Microsoft Framework client configuration files can also cause Windows Update errors. Well, to fix Windows updates error 643, you need:
Step 1: Open Control Panel. Then find and click Programs and Features.
Step 2: In the Programs and Features window, search Microsoft .NET Framework.
Step 3: When the search result appears, right click it and select the Repair or Change option.
Step 4: When UAC prompts on the screen, click the Yes button.
After the process is complete, restart your computer and check if error code 643 is now resolved.
Solution 4: Reinstall Microsoft .NET Framework
The last method is to reinstall the .NET Framework. Windows updates error 643 can also be caused by an improper installation of Microsoft .NET Framework. Therefore, you need to clean the Microsoft .NET Framework thoroughly and then reinstall it. The steps are as follows:
Step 1: Download the Microsoft .NET Framework Cleanup utility. Then navigate to the download location and extract the zip file using the context menu.
Step 2: In the extracted folder, double click the cleanup_tool executable. If prompted by UAC, just click Yes.
Step 3: When you are asked to run the .NET Framework Setup Cleanup Utility, click the Yes button.
Step 4: In the next pop-up window, use the drop-down menu to select .NET Framework – All Versions (Windows 10). Then click the Cleanup Now button.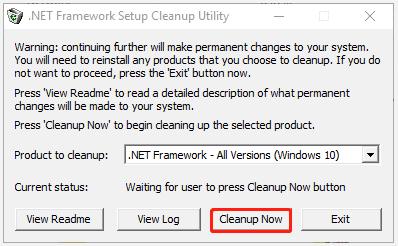 Step 5: Download the latest version of .NET Framework and reinstall it.
Once installed properly, restart the system and try to perform a Windows update.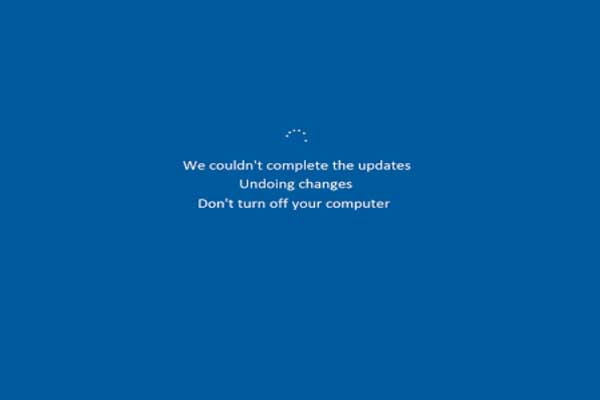 If you have encountered the error message "we couldn't complete the updates undoing changes", perhaps this post can help you resolve it.
Bottom Line
After reading this post, you may know how to fix Windows updates error 643. Is this article helpful to you? And if you have other solutions to the problem, you can share them with us in the following comment zone.