If you receive the error message that Windows could not configure one or more system components on your Windows PC, this post will be of great help for you. MiniTool prepares 5 solutions in this post to help you effectively remove this error.
The error message "Windows could not configure one or more system components" might appear when you try to update your PC to the latest available build of Windows.
You may wonder why this error occurs. There are some potential reasons for this error listed below:
The keys used to encrypt the configuration store for the AES Provider are faulty or missing.
The wireless drivers (or drivers in general) are old and outdated.
Internet Information Services (IIS) tool is misconfigured or faulty.
When the error occurs, you will get the full error message which goes like the following screenshot. It prompts you to restart your computer and then restart the Windows installation.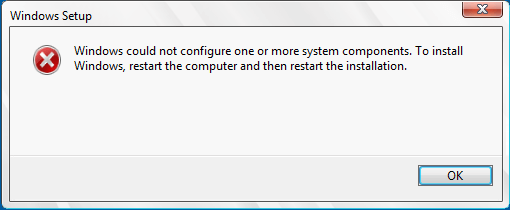 However, many people complain that the error cannot be removed despite they have performed restarting. If you encounter the same problem, just set your heart at rest as there are 5 effective resolutions prepared for you. Let's see the detailed steps.
Fix 1: Delete Certain Files
If the keys used by IIS to encrypt the configuration store for the AES Provider are corrupted or missing, you will fail to install or upgrade Windows and receive the error mentioned above.
To solve the problem in this case, you should delete certain files under MachineKeys folder which is hidden on your computer.
Step 1: Press Windows key + E shortcut to open your File Explorer. Then, switch to View tab and check Hidden items option in the Show/hide section.

Step 2: Then, you need to open your C drive and navigate to the following location: C:ProgramDataMicrosoftCryptoRSAMachineKeys.
Step 3: Click the MachineKeys folder to open it. You will see some files whose names begin with a sequence of numbers and letters and end with the GUID of your machine. The GUID is different for each user.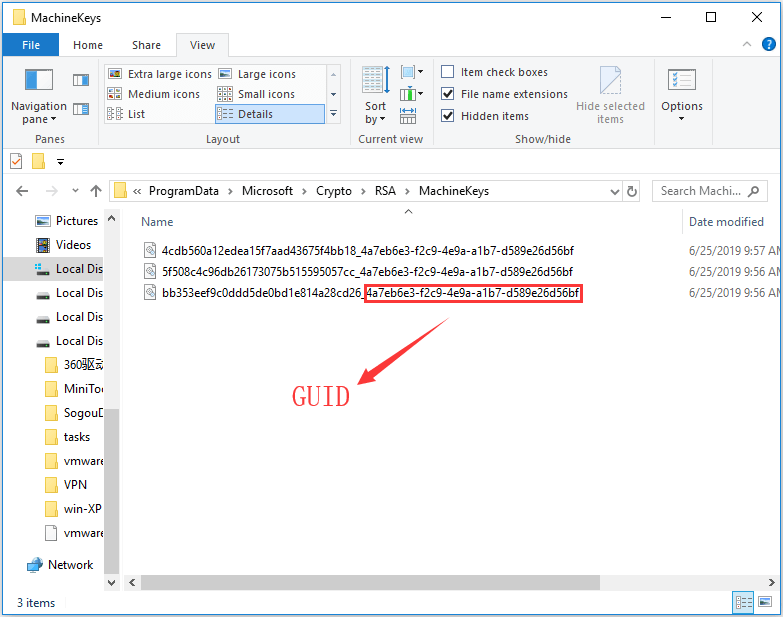 Step 4: Delete these files. This will not bring damages to your system, as they will be recreated when you update or install Windows. In this way, Windows could not configure system components error should be gone.
Fix 2: Use the Media Creation Tool
Alternatively, you can try using Windows Media Creation Tool to remove this error.
After downloading this tool from Microsoft's official website, you are allowed to upgrade your computer using this tool. To do that, you can refer to the post: A Complete Guide to Windows 10 Media Creation Tool: How to Use. According to the step-by-step tutorial with screenshots, you can easily upgrade your PC.
After that, the error mentioned above should no longer appear.
Fix 3: Uninstall Your Old Wi-Fi Drivers and Update Others
Your old and outdated drives are also a cause for this error. Sometimes you can fix it by uninstalling your old Wi-Fi drivers, and you need to update all your drivers in some cases.
Step 1: Press Windows +R to open Run dialog. Type in devmgmt.msc in the box and click OK to run Device Manager.
Step 2: Locate your old wireless adapter driver under Network adapters. Right-click it and select Uninstall device from the context menu. Then, click Uninstall in the pop-up window.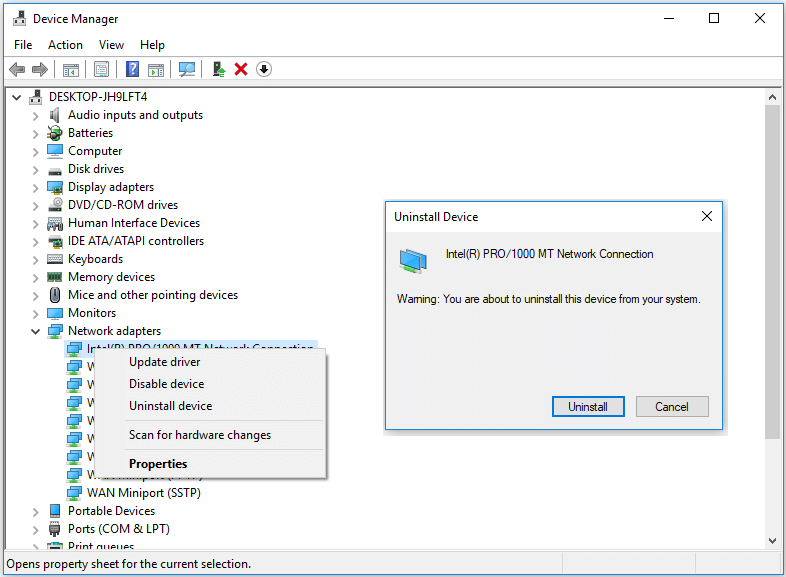 Step 3: As for the other drivers you need to update, just right-click them and select Update driver. The selected drivers will be updated automatically.
After completing the operation, just run the Windows upgrade or installation again to see whether the error is removed.
Fix 4: Disable IIS
As the Internet Information Services (IIS) can lead to "windows could not configure one or more system components", you should consider disabling it if you are not using it.
To do that, you need to navigate to Programs on the Control Panel window -> Programs and Features and click Turn Windows features on or off from the left pane. When you get the pop-up window, locate Internet Information Services and uncheck it. Then, click OK to confirm this operation.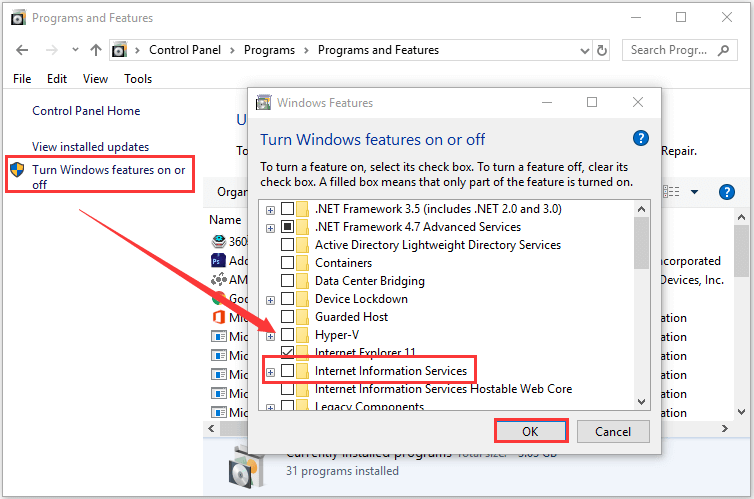 Fix 5: Remove Your SD Card
It seems like an odd method to remove your SD card. But plenty of Windows users reported that they have fixed the error by disconnecting the SD card from their computer. You can have a try. After you install or upgrade Windows successfully, you can connect it to your computer again.
Hope you can resolve "Windows could not configure one or more system component" with the methods introduced above. Also, wish you can install or upgrade Windows without any issue.