Some users reported that they were bothered by the Roblox crash. Why does Roblox keep crashing? Can you solve it by yourself? Don't worry. In this post, MiniTool Partition Wizard puts together some solutions and you can have a try.
Roblox, an online game platform and game creation system, was first released on September 1, 2006. This program is available on various platforms, including Microsoft Windows, macOS, Xbox One, Android, and iOS.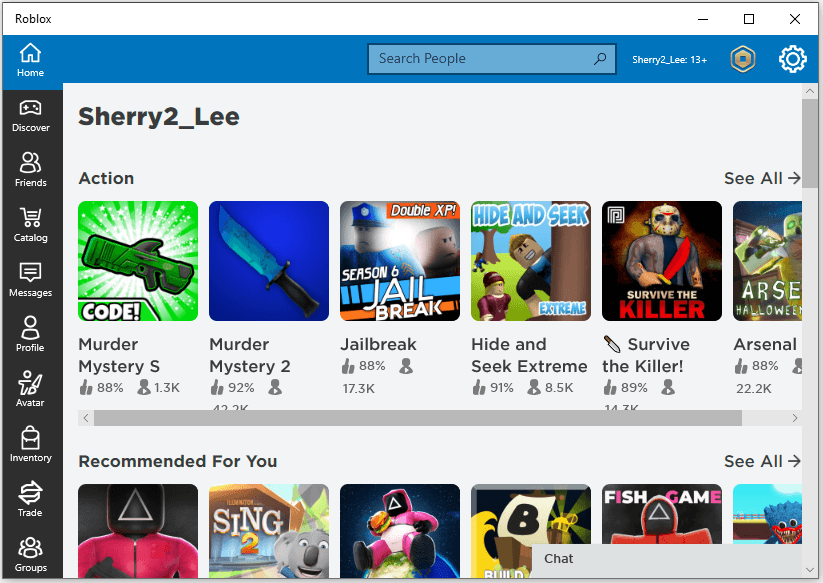 Roblox is a popular program. Unfortunately, some players encountered a Roblox crash while using this program on Windows. Why does Roblox keep crashing? There are various reasons and some of them are listed below.
Too many background applications running at the same time
An outdated or corrupted graphics driver
Accumulative Windows updates
Corrupted or missing system files
Antivirus interruption
…
To solve the problem, you can try the following solutions one by one.
Solution 1: End Background Processes
If you are running multiple programs at the same time, Roblox might freeze and even crash. Therefore, when you play Roblox, you'd better close unnecessary background programs.
You just need to press Ctrl + Shift + Esc to open Task Manager. Then right-click the program you want to close and select End task. Repeat the operation to close them all.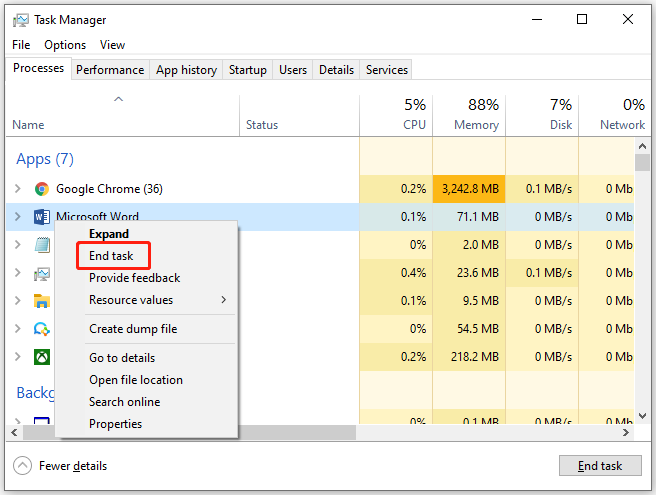 Solution 2: Update Your Graphics Card Driver
Why does Roblox keep crashing? An outdated or corrupted graphics card driver could be another reason. To solve the problem in this case, you can install the latest driver software for your graphics card. And there are three ways:
Update the driver via Device Manager.
Update the driver via a reliable and professional third-party tool.
Update the driver via Windows Update.
For more detailed information, you can refer to our previous post: How to Update Graphics Card Drivers (NVIDIA/AMD/Intel)?
In addition, you might also need to check for Windows Update. Microsoft keeps releasing updates for bug fixes and performance improvements. Some issues can be solved with the latest update. Therefore, go to Settings > Update & Security > Windows Update to check for that.
Solution 3: Run SFC Scan
Corrupted or missing system files could also lead to the Roblox crash. How to fix the Roblox crash in this case? You can run System File Checker (SFC). With this tool, the problematic system files can be replaced by new ones. You can follow the steps below.
Step 1: Press Win + R to invoke the Run window.
Step 2: Input cmd in the box and press Ctrl + Shift + Enter to run Command Prompt as administrator.
Step 3: In Command Prompt, type sfc /scannow and press Enter.
Then you just need to wait until the process is finished. After that, exit Command Prompt and run Roblox to check if this solution helps.
Solution 4: Disable Third-party Antivirus/Firewall
Some antivirus or firewall programs might prevent Roblox from running properly. To fix the Roblox crash, you might also need to disable your antivirus or firewall program temporarily. You can also add Roblox to the exclusion list so it won't be blocked.
Please note that your computer might be at risk when you disable the antivirus programs. Therefore, you'd better enable your antivirus after solving the problem.
Solution 5: Reinstall Roblox
If all the solutions fail to solve the Roblox crash, there is one more thing you can try – reinstall the Roblox program.
To uninstall Roblox, you can use Control Panel, Settings > Apps, or third-party software uninstallers. After uninstalling the program completely, you can go to Microsoft Store to download and install Roblox again. Hope it can work properly this time.