Among Us is a multiplayer game for four to fifteen players. Although the game is fun, some players have reported the Among Us crashing issue on PC. Why does Among Us keep crashing on PC? Well, this post from MiniTool Partition Wizard will tell you the reason and offer you several solutions to fix this issue.
Why Does Among Us Keep Crashing on PC?
There is no doubt that Among Us is one of the most popular games today. However, some game players have reported some issues with Among Us (such as Among Us disconnected from server), and one of the most annoying things is the Among Us crashing issue.
Why does Among Us keep crashing on PC? This issue may be caused by various reasons, and some common reasons are listed below:
An outdated Windows operating system
Windows antivirus blocking the game
Conflicting programs
Now you know possible reasons for the Among Us crashing issue, so how to solve this problem? Scroll down to know the detail.
How to Fix the Among Us Crashing Issue?
If you are facing the Among Us crashing issue, don't worry. There are several methods below, and you can choose one according to your needs to solve the problem.
Method 1: Update Windows
Why does Among Us keep crashing? Maybe Among Us keeps crashing due to an outdated Windows operating system that isn't compatible with this game. Therefore, I recommend you to the latest version to fix the Among Us crashing issue. Follow the steps below to do that:
Step 1: Click the Start button at the lower-left corner of your screen, click the Settings icon, and then choose Update & Security.
Step 2: In this window, choose Windows Update in the left pane and click Check for updates.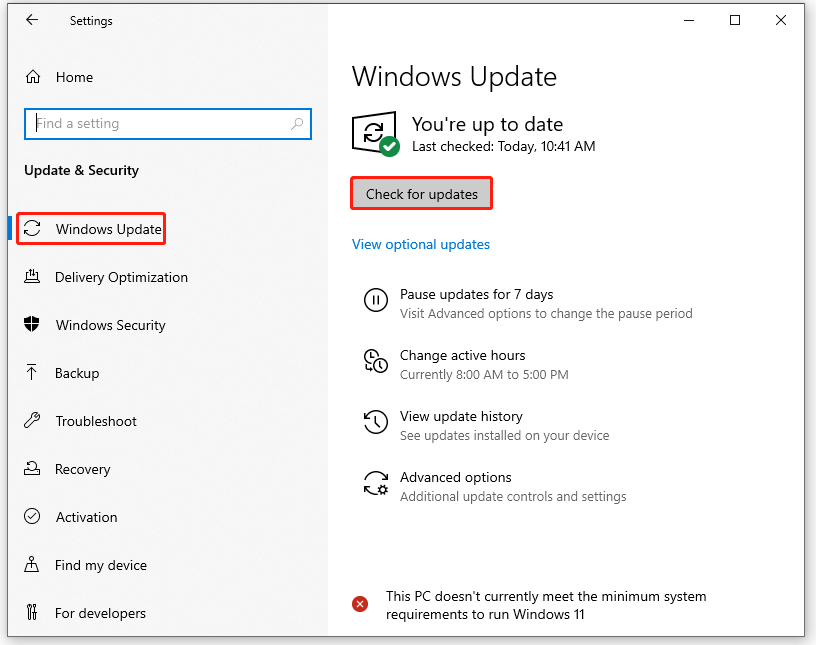 Step 3: Follow the on-screen instructions to download and install the Windows updates if there are some updates available.
Once done, reboot your computer and run Among Us to see if the crashing issue is fixed.
Method 2: Disable Antivirus
If Among Us keeps crashing but your Windows operating system is up to date, the second method is to disable antivirus. Sometimes, you cannot run Among Us because antivirus software interferes with game files. In this case, the best way to fix the Among Us crashing issue is to remove or disable the antivirus software.
How to Disable Windows Defender Antivirus on Win 10
Note: You'd better scan your computer for malware before disabling antivirus.
Method 3: Perform a Clean Boot
Sometimes, Among Us keeps crashing because many games or programs inject themselves between operations. If you don't know which program is conflicting with the game, follow the steps below to perform a clean boot:
Step 1: Press the Win + R keys on the keyboard to open the Run window. Then, type msconfig in the search box and press Enter to open System Configuration.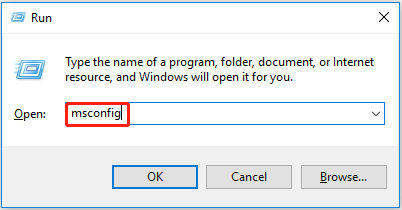 Step 2: Under the General tab, choose Selective startup and untick the Load startup items option.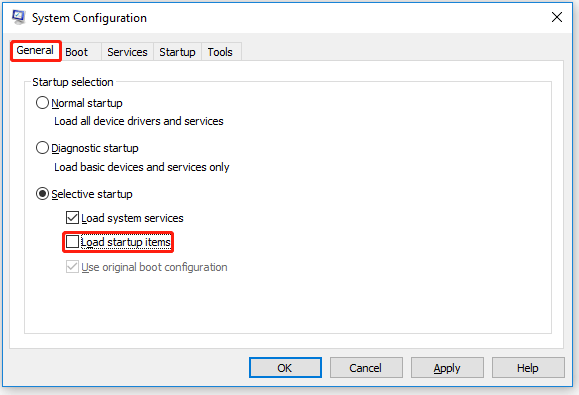 Step 3: Go to the Services tab. Tick the Hide all Microsoft services option and click Disable all. Then, go to the Startup tab and choose Open Task Manager.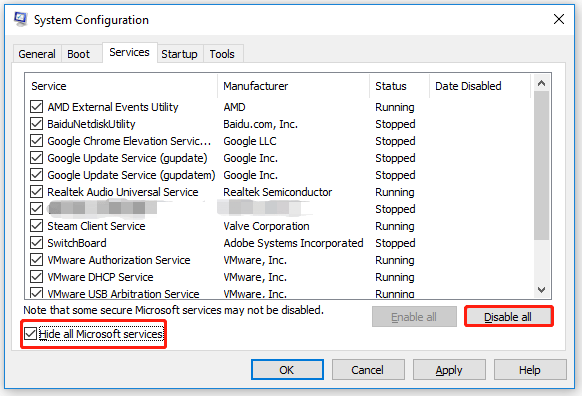 Step 4: Under the Startup tab in Task Manager, right-click each of the non-Windows entries and choose Disable.
Step 5: Back to System Configuration, click OK under the Startup tab. Then, restart your computer. After that, your computer will be in a clean boot environment.
Note: If Among Us still keeps crashing on a clean boot, there isn't a software conflict on your computer. If not, you should go to the next step to troubleshoot possible issues.
Step 6: Follow Steps 1-4 to enable the top half of all non-Microsoft services. Then, restart your computer and run Among Us.
After that, if Among Us crashes again, you can be sure that the problem is in the second half. If not, repeat your actions and narrow down to find the conflicting program.
If all the above methods do not work, you can also try to update your graphics driver or reinstall Among Us to fix the Among Us crashing issue.
That's all about why Among Us keeps crashing and how to fix this issue. If you have any questions about this topic, please leave them in the comment zone and we will try to answer them as soon as possible.