What is Microsoft Silverlight? Should you need it? In this post, MiniTool Partition Wizard introduces Microsoft Silverlight's function, development, and demise to you. After reading this post, you can know whether you need it.
What Is Microsoft Silverlight?
Similar to Adobe Flash, Silverlight is an application framework designed to write and run rich Internet applications. It is an all-purpose plugin for streaming videos, livestreams, animations, and vibrant graphics to devices.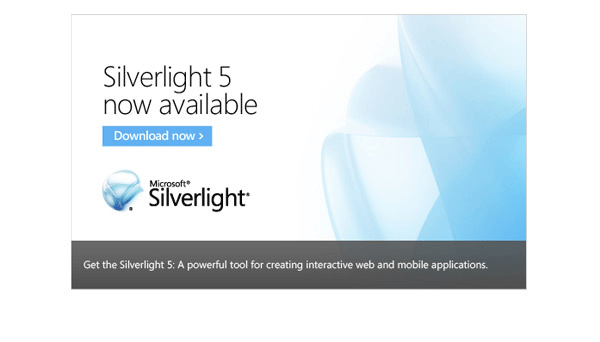 Microsoft Silverlight is based on Extensible Application Markup Language (XAML) and the .NET Framework.
XAML can be used for marking up the vector graphics and animations. The .NET Framework allows developers to write the programming logic in any .NET language, including some nuclear evolution of common dynamic programming languages like IronRuby and IronPython.
Apart from the above usages, Silverlight also has the following features:
Silverlight can also be used to create Windows Sidebar gadgets for Windows Vista.
Silverlight can support H.264 video, Advanced Audio Coding, Windows Media Video (WMV), Windows Media Audio (WMA), and MPEG Layer III (MP3) media content across all supported browsers without requiring Windows Media Player, the Windows Media Player ActiveX control, or Windows Media browser plug-ins.
Silverlight also supports VC-1 video, because Windows Media Video 9 (mentioned above) is an implementation of the Society of Motion Picture and Television Engineers (SMPTE) VC-1 standard.
Silverlight makes it possible to dynamically load Extensible Markup Language (XML) content that can be manipulated through a Document Object Model (DOM) interface, a technique that is consistent with conventional Ajax techniques.
Note: According to the end user license agreement, VC-1 and H.264 are only licensed for the "personal and non-commercial use of a consumer".
Microsoft Adobe Flash End Of Life Will Happen By December 2020
Microsoft Silverlight's Development and Demise
Microsoft Silverlight was launched in 2007. At that time, it seemed to be a huge success. It was used to provide video streaming for the NBC coverage of the 2008 Summer Olympics in Beijing, the 2010 Winter Olympics in Vancouver, and the 2008 conventions for both major United States political parties.
In addition, Silverlight was also used by Amazon Video and Netflix for their instant video streaming services. However, Silverlight announced its demise soon later and its demise stems from a combination of factors.
The most important factor is the bugs existing for various applications. Developers found the tools — especially the vulnerable .NET Framework — challenging to learn and too risky. Sticking to the familiar Flash and JavaScript platforms was simply more comfortable than dealing with Silverlight. Before long, HTML5 arrived. This versatile framework eliminated both Silverlight and Flash.
HTML5 Video File Not Found? Fix It Now Using 4 Solutions!
Industry observers had announced the death of Silverlight as early as 2011. According to statowl.com, Microsoft Silverlight had a penetration of 64.2% in May 2011, whereas as of May 2011 market leader Adobe Flash was installed on 95.3% of browsers, and Java was supported on 76.5% of browsers.
Since Silverlight 5 released in 2011, Microsoft has stopped its development on this project. In 2013, Microsoft announced Silverlight's demise, and then Netflix, Amazon Video, and Google Chrome switched over to HTML5 in 2015.
In the years after announcing Silverlight's demise, many apps and websites switched HTML5 gradually. As of September 2020, fewer than 0.035% of sites used Silverlight, 2.5% used Adobe Flash, and less than 0.017% use Java (client-side; server-side 3.3% use Java).
Finally, Internet Explorer 11, the last remaining web browser still supporting Silverlight will end the support for Silverlight on October 12, 2021. At that time, Silverlight will really come to its end.