Summary :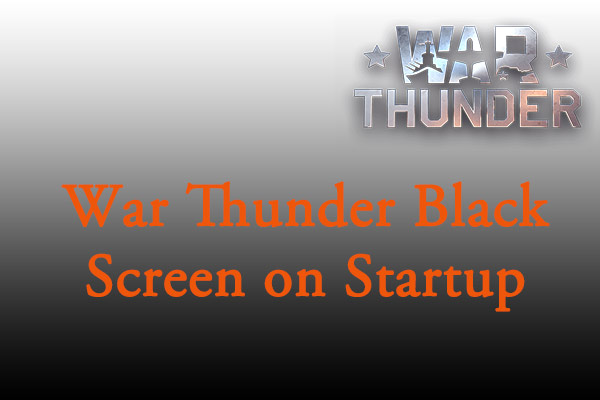 The War Thunder black screen is not so common but there're still some users are reporting the issue. If you encountered War Thunder black screen on startup unfortunately, this article is what you need. Here, MiniTool Partition Wizard summaries some solutions that may help you get rid of the issue.
War Thunder is a vehicular combat multiplayer video game and has been developed as a flying simulation game. It is free and available on multiple gaming platforms, and it is one of the most played games on Steam with a large number of players.
Similar to any other games, there are also some problems with War Thunder. Today, we will try to fix War Thunder black screen on startup which is one of common problems. Some solutions are listed below, and you can work your way down the list to fix War Thunder black screen.
Tip: If you encounter War Thunder black screen issue, you can firstly try running the game in Windowed mode and using Vsync, which could resolve the issue effectively.
Fix 1: Allow War Thunder through Firewall
In some cases, the firewall might interfere with the processes of War Thunder and even block the game, resulting War Thunder crashing on startup with black screen. So, it might be helpful to allow the game through Windows firewall. Here's how to do that.
Step 1: Press Windows + S, input control panel and click the search result to open it.
Step 2: Go to System and Security > Windows Defender Firewall.
Step 3: Click Allow an app or feature through Windows Defender Firewall in the left pane.
Step 4: Click Change settings. Among the listed apps and features, find your War Thunder and check its boxes under both Private and Public columns.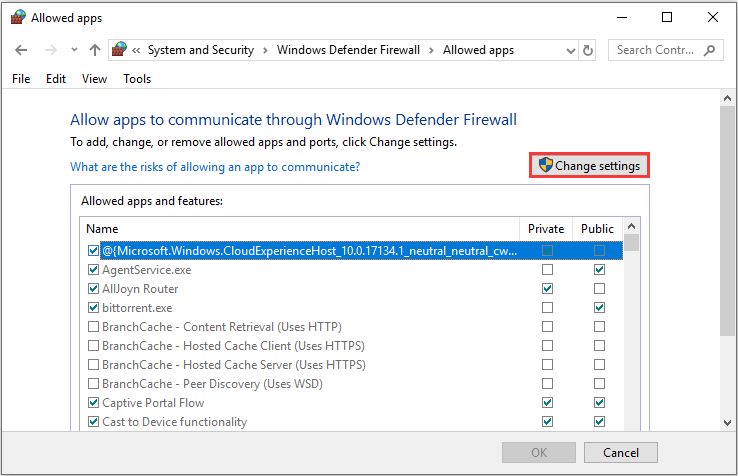 After that, you can try opening the game again to see if you can play it without problems.
Fix 2: Verify Integrity of the Game Files
Another factor that may lead to War Thunder black screen on launch is the corrupted game files. Actually, you might encounter far more issues if some necessary files of the game are corrupted. If you are playing the game in Steam, the problem can be fixed easily. Just follow the steps below.
Step 1: Open your Steam and click LIBRARY.
Step 2: Locate your War Thunder among the game list. Right-click it and choose Properties.
Step 3: Click LOCAL FILES tab and hit VERIFY INTEGRITY OF GAME FILES below.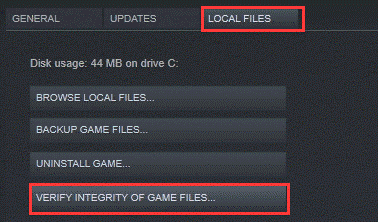 After the validation process is completed, restart War Thunder and check if the black screen issue has been resolved.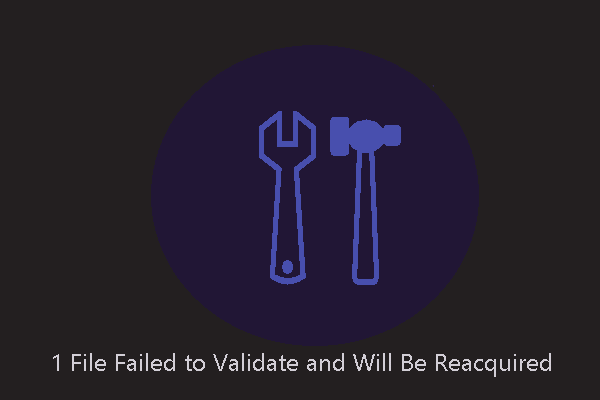 When verifying integrity of game after game crash, you may receive "1 file failed to validate and will be reacquired". This post shows solutions to this issue. 
Fix 3: Update Your Graphics Driver
According to the reports from some users, updating the graphics driver to the latest version could also fix War Thunder black screen on launch. You can feel free to have a try.
Step 1: Right-click the Start button and choose Device Manager.
Step 2: Expand Display adapters category, right-click your graphics driver and choose Update driver.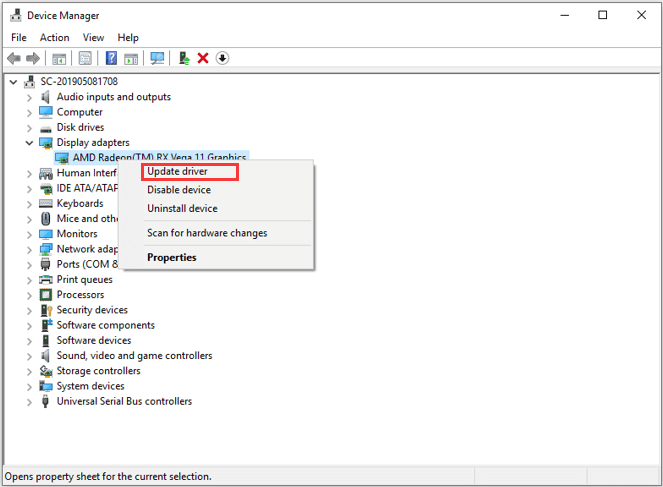 Step 3: Choose Search automatically for updated driver software option. Then, your Windows will search the computer and the Internet for the latest driver software for your device.
You should wait patiently until the process is finished and install any detected updates according to the onscreen instructions.
Fix 4: Reinstall the Game
If none of above methods fix War Thunder black screen on startup issue, perhaps you need to uninstall the game from your computer and remove all the related files and folders. Then, download the latest version of the game from your Steam or the official website and reinstall it.
With the fresh installation data of the game, you should be able to run and play the game without any problems.
That's all we know about how to fix War Thunder crashing on startup with black screen. If you have other effective solutions, you can leave your ideas in the following comment zone.