Summary :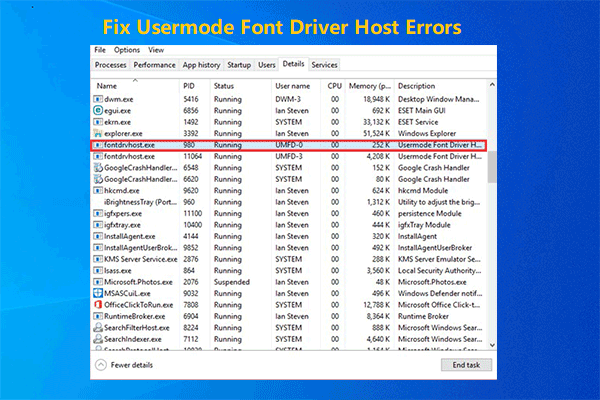 You may have seen the usermode font driver host (fontdrvhost.exe) process in the Task Manager but don't know what it is. Sometimes you even encounter fontdrvhost.exe errors. Well, MiniTool will introduce this process and provide you with solutions to fontdrvhost.exe errors.
What Is Usermode Font Driver Host
Font driver host is a software component of Windows font driver management software, while fontdrvhost.exe is the executable file of this program. It is a genuine Windows file and is signed by Microsoft. It is an essential part of system processes.
Usermode font driver host is responsible for providing different fonts. The fontdrvhost.exe file can supervise applications, record keyboard and mouse inputs, manipulate other programs. The default location of this file is C:\Windows\System32\fontdrvhost.exe. 
Its size is 0.54MB or 0.63MB. It often runs with administrator privileges on computers that utilize Windows 10 operating system. You should note that this program doesn't have visible window.
Common Fontdrvhost.exe Errors
The original fontdrvhost.exe is a vital part of Windows OS and seldomly causes problems. However, errors related to fontdrvhost.exe are reported continuously recently. Here, we summarize the common fontdrvhost.exe errors as follows.
Usermode font driver host high CPU
Exe is missing
Usermode font driver host Windows 10 fail to load
Exe crash
Fontdrvhost.exe runtime error
These errors confuse plenty of people. If you surf the Internet frequently, you can see they seek help on various technical communities and forums. To help you fix the errors, we offer you some solutions in the next section.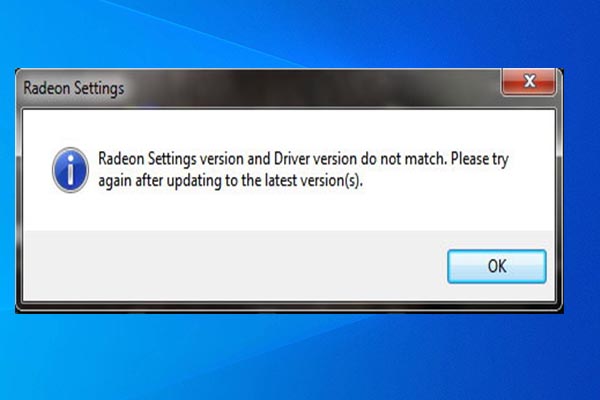 According to user reports, the Radeon settings and drivers do not match error occurs frequently. How to fix it? Well, this post will offer the details.
Solutions to Fontdrvhost.exe Errors
Though fontdrvhost.exe errors are various, there are some common solutions to them. Here, we list them as below. You can have a try.
Reinstall Microsoft Office Access 2010 Software
You might encounter usermode font driver host errors due to bugs in your cache or conflicting system settings and processes. In this case, uninstalling and reinstalling Microsoft Office Access 2010 software could help.
Tip:
Before executing this operation, you need to ensure that your have your original software present and your product key. If you don't have the original software, click
here
to download and install it.
After making necessary preparations, you can start the operation by following the steps below.
Step 1: Open the Settings window by pressing Windows and I keys and then click on the Apps icon in the main interface.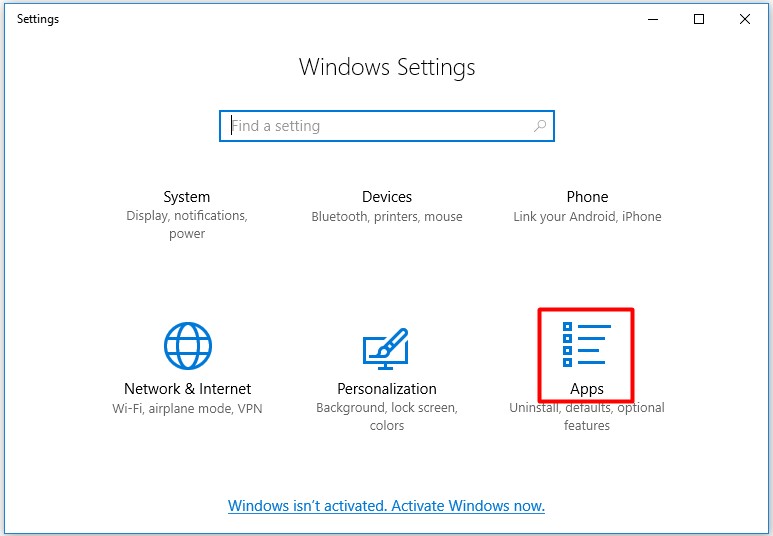 Step 2: In the pop-up window, move to the right side of the window and scroll down the content to find Microsoft Office Access 2010 Software. Click on this software and click the Uninstall button in the prompted options. Then click Uninstall to confirm the operation. After that, the software will be uninstalled automatically.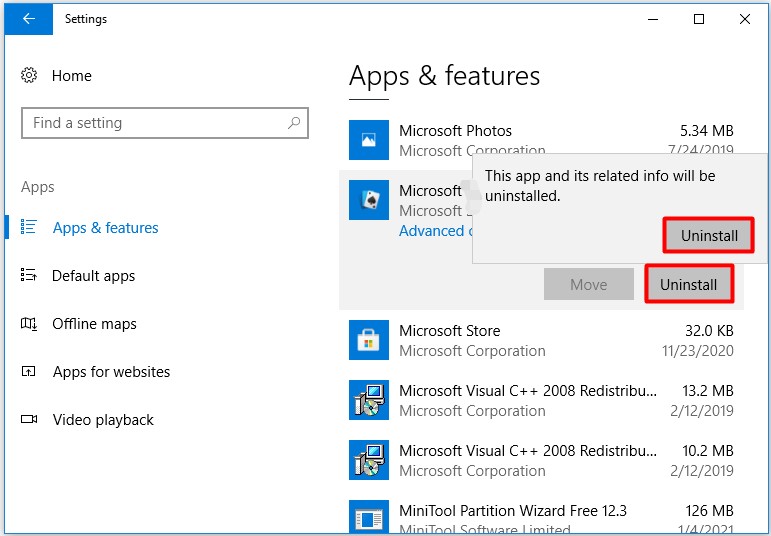 Step 3: Then move to the official website of this software again to download and install it. Follow the pop-up instruction to finish the installation.
Update Windows to the Latest Version
Many issues can be fixed by installing the latest Windows version. Hence, it gradually becomes a common troubleshooting method for Windows issues. Here, you can use this method to resolve usermode font driver host errors too. Here's how to do.
Step 1: Open Settings window and click on the Update & Security icon to continue.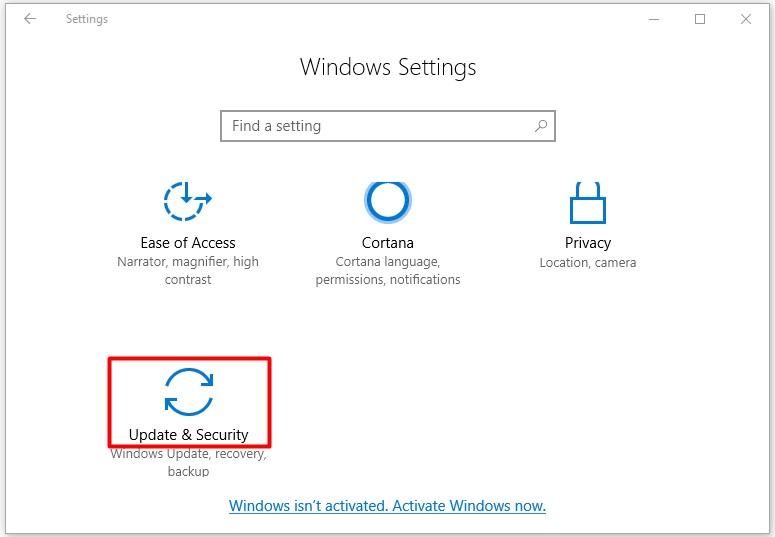 Step 2: You can check the update status under the Windows Update section in the right side of the elevated window. If you see "You're not up to date", click Check for updates to download available new updates. Then follow on-screen instruction to complete the operation.
Perform a System Restore
You can also try performing a system restore to fix fontdrvhost.exe errors. As this operation can undo some changes and cause data loss, you should carry out it only in urgent cases. This operation brings your computer to an earlier state, in which the device runs properly without issues.