Summary :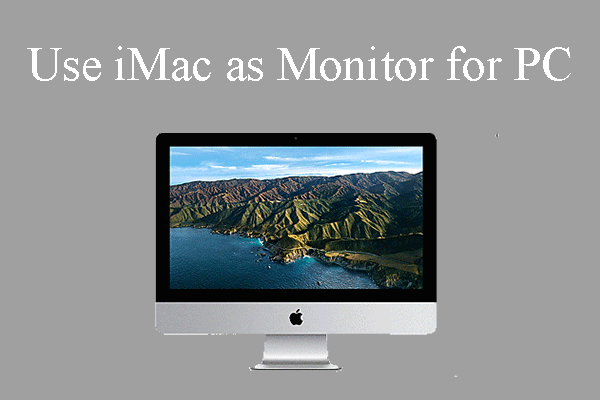 Do you need to use iMac as monitor for PC? Is the target display mode not working? In this post, MiniTool Partition Wizard shows you how to make your iMac as a second monitor for PC in the following three cases.
I would like to use my iMac for my second monitor, as I am streaming on my PC. I still use my Mac for other things when I am not gaming on my PC, so I was thinking that it would be more valuable for me to do this instead of buying a new monitor. From my research I was getting mixed answers to this question and wanted to be 100% clear with it.

---discussions.apple.com
If you also want to know how to use iMac as monitor for PC, please read the following contents to get answers.
Requirements
To use iMac as an external monitor for PC, you should meet the following requirements:
The main PC is a Mac PC released in 2019 or earlier and it has a Mini DisplayPort or Thunderbolt port.
The iMac is a model introduced in 2014 and before. Only these old models can support the "target display mode" feature.
Right cables. For 27" iMac models released in 2009 and 2010, please use a Mini DisplayPort cable to connect iMac and the Mac (main PC). For iMac models released from 2011 to 2014, please use a Thunderbolt cable. But if the main PC uses Thunderbolt 3 port, you need to buy an extra device: Thunderbolt 3 (USB-C) to Thunderbolt 2 adapter.
The iMac PC must run macOS High Sierra or lower versions, because the target display mode does not support macOS Mojave or higher versions.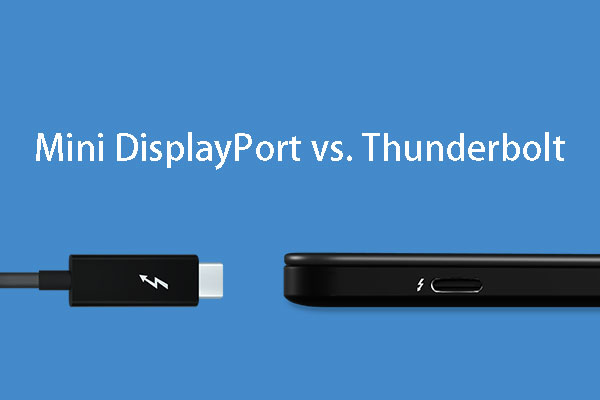 This post explains the differences between Mini DisplayPort and Thunderbolt to you.
How to Use iMac as Monitor for PC
If you meet the all the above requirements, you can then set up the iMac as monitor for Mac PC. Here is the guide:
Step 1: Boot up iMac and the main PC (a Mac PC). Then, log into the macOS user account on the main PC.
Step 2: Use the corresponding cable to connect the iMac PC and the main Mac PC.
Step 3: Press Command-F2 on the keyboard of the iMac PC to activate the target display mode. This shortcut key can also help you to close the mode.
Tip:
1. Please make sure you have logged out the iMac PC.
2. If the "Use F1, F2, etc. as standard function keys" is selected in System preferences, you should use Command-Fn-F2 instead of Command-F2 to activate the target display mode.
Common Questions
1. What if my iMac PC doesn't belong to those old models?
In this case, to use iMac as monitor for PC, you can use screen sharing feature. If you share your screen to other people's Mac PC, they can use their Mac PCs to view the content on your screen, open, move and close files and windows, open applications, and even restart the Mac. Click this page to know how to turn screen sharing on or off.
2. What if my main PC is a Windows PC?
This case is very likely to occur. In this case, you can try the following ways:
3. Why can't we use laptop/AIO PC as monitor for other devices?
These PCs only have external video output interfaces but have no external video input interface. The PC can serve as a display only if it has a video input interface. However, the only video input interface is inside the PC.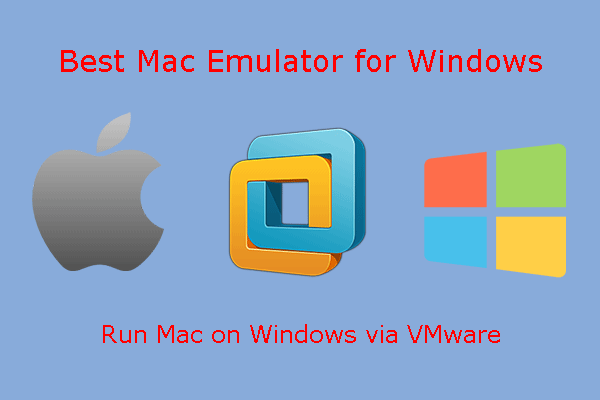 This post shows you how to install a macOS virtual machine on PC via VMware step by step.