Summary :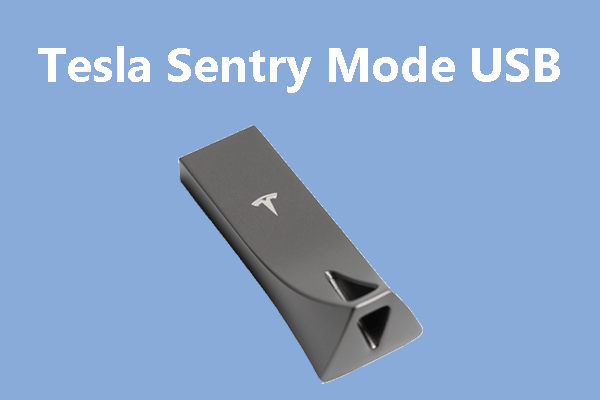 Do you know Tesla Sentry Mode? To enable this mode, you need to insert a USB drive. This post from MiniTool Partition Wizard shows you how to format and install the Tesla Sentry Mode USB drive.
Quick Navigation :
What Is Tesla Sentry Mode
The Dashcam is an instrument that records information such as images and sounds during the driving of the vehicle. These videos and sounds can be used as evidence for traffic accidents.
To protect your car while it is parked, Tesla adds Sentry Mode feature, which allows you to monitor suspicious activities around your Tesla when it's parked and locked in specified locations.
If a significant threat is detected, the cameras on your car will begin recording, and the alarm system will activate. You will receive an alert from your Tesla app notifying you that an incident has occurred.
As you can see, the entry Mode is closely related to Dashcam. Most dashcams will use a micro SD card to store videos, but Tesla will use a USB flash drive to store videos. In addition, if the Dashcam is not equipped with a USB drive, the Sentry Mode will not record.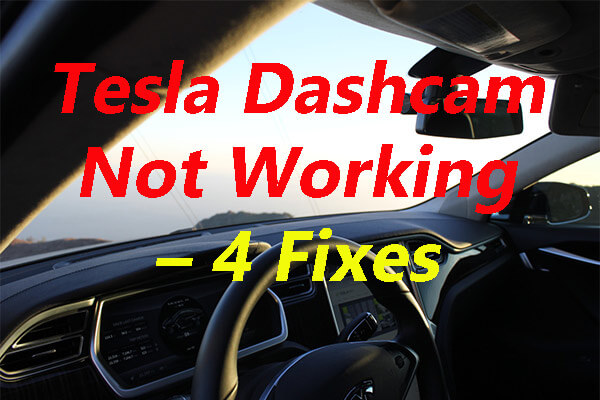 Are you using Tesla Dashcam on your nice car? Whether you have encountered the problem Tesla Dashcam not working? This post offers methods to fix this problem.
How to Insert the USB to Car Properly
Before you use the USB in Tesla, you should format the drive to exFAT, FAT 32, MS-DOS FAT, ext3 or ext4 (other file systems are not suported). Then, create a base-level folder named TeslaCam. You can do this job on a PC. But Tesla offers you the feature to format a USB drive.
To format a flash drive in Tesla, please insert it into a front USB port and select Safety & Security > FORMAT USB DEVICE. This feature will automatically format the USB flash drive to exFAT and create a TeslaCam folder.
When the well-formatted USB drive is inserted into one of your vehicle's front USB ports, a Dashcam icon appears at the top of the touchscreen.
How to Enable Sentry Mode
Sentry Mode is off by default and it must be enabled manually each time a driver wants to use the feature. To enable Sentry Mode, please go to Controls > Safety & Security > Sentry Mode. You can also enable this feature via Voice Command or the Tesla app. Unless at a Supercharger, Sentry Mode will remain active until the vehicle is at or below 20% battery.
When Tesla USB Music Not Working, How To Fix It
Best Tesla Sentry Mode USB Drives
In general, dashcam will erase data (from old to new data) when the USB flash drive is full, so that it can record new videos. But if you frequently save videos manually, because these videos will not be automatically overwritten, the USB drive's space will be insufficient soon.
In this case, you need to manually clean it on PC. But if necessary, a mass USB drive is recommended.
In addition, some people may get error "Dashcam: USB drive is too slow to save". This is because the USB drive has a low performance. Then, what is the best USB drive for Tesla? First, you should consider Tesla Sentry Mode USB.
Alt= Tesla Sentry Mode USB
Tesla offers a 128GB USB drive to store your Sentry Mode and Dashcam footage. This drive is included with all new vehicle deliveries. But if this USB drive is damaged, you can buy a new one from Tesla.
But if you don't like this drive, you can try other Tesla Sentry Mode USB drives. Please refer to this post to choose the best one for your Dashcam.