Summary :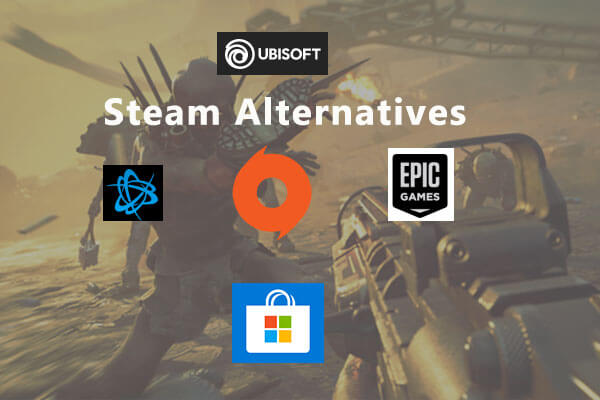 If you are looking for an alternative to Steam, you are at the right place. In this post, MiniTool Partition Wizard puts together the top 5 Steam alternatives. You can download the one you prefer to play games.
Steam is a video game digital distribution service developed by Valve. It was first released in September 2003. It provides games from Valve and some third-party publishers. In addition to buying and playing games, users can also enjoy some features like digital rights management, server hosting, video streaming, cloud storage, and social networking services.
It is one of the most popular game platforms. However, if you want to see if you have other options, you can check these Steam alternatives.
Option 1: Origin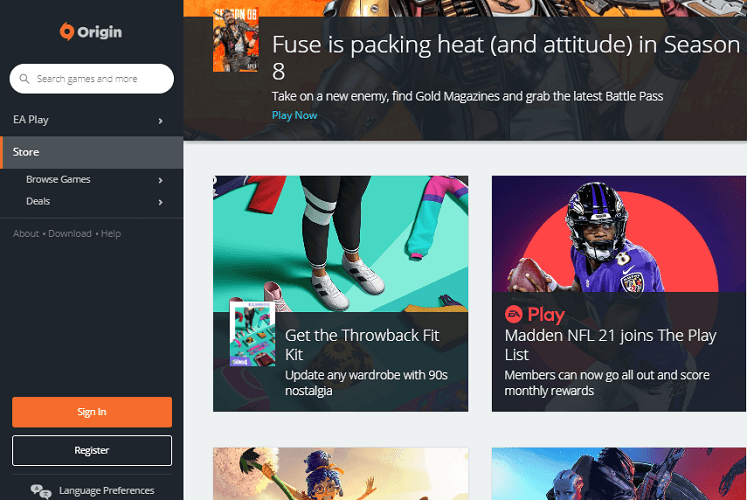 As a digital distribution platform for purchasing and playing video games, Origin is one of the most popular Steam alternatives. It is developed by Electronic Arts and was released in Jun 2011.
Similar to Steam, this service is also available on many platforms, including Microsoft Windows, macOS, iOS, Android, and Facebook Platform. Origin provides a lot of games for users, such as The Sims, FIFA, Battlefield, etc. Once you purchase a game, Origin allows you to download it without limited number of times.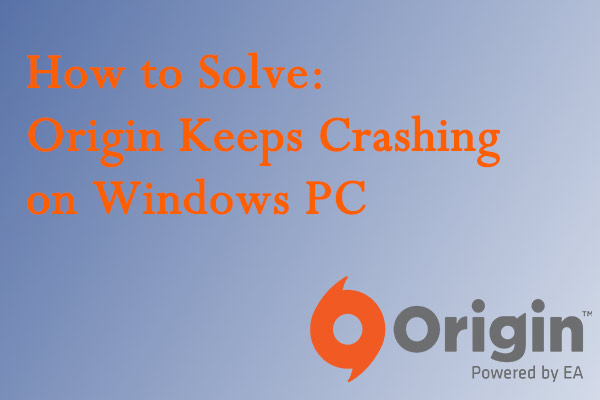 Plenty of users have reported the Origin crash issue on their Windows PC. If you are facing the same problem, don't worry. Here're some feasible solutions.
Option 2: Epic Games Store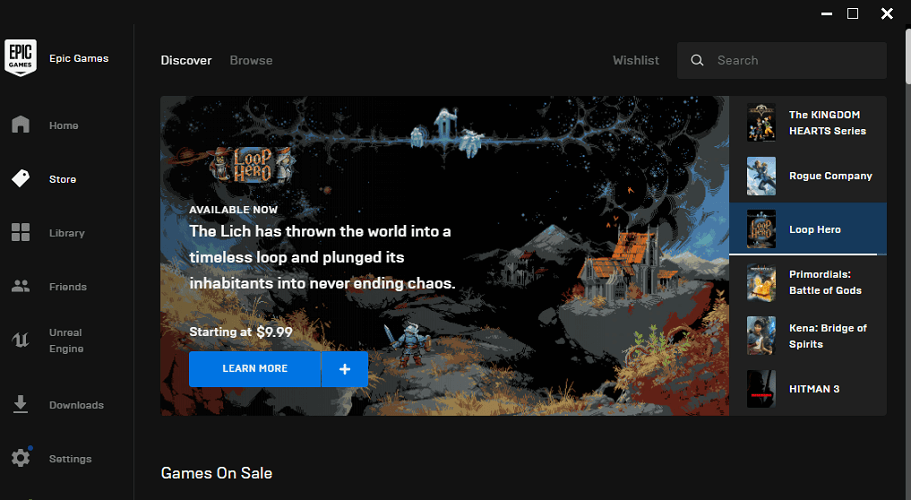 Compared with Steam and Origin, Epic Games Store supports fewer operating systems. It is only available on Microsoft Windows and macOS. The good news is that it has a user-friendly feature – you can connect your Epic account with other game accounts and sign in with them, including Facebook, Xbox Live, PlayStation Network, Nintendo, Steam, and Apple.
Epic Games Store was released in December 2018 as both a website and a standalone launcher. Users can install the Epic Games Launcher to download and play games.
This alternative to Steam doesn't contain cloud saves but it offers a basic catalog, friends list management, matchmaking, and many other features. You can find popular and free games like Fortnite, Warframe, and Rocket League on this platform. Of course, it also provides paid games.
Option 3: Blizzard Battle.net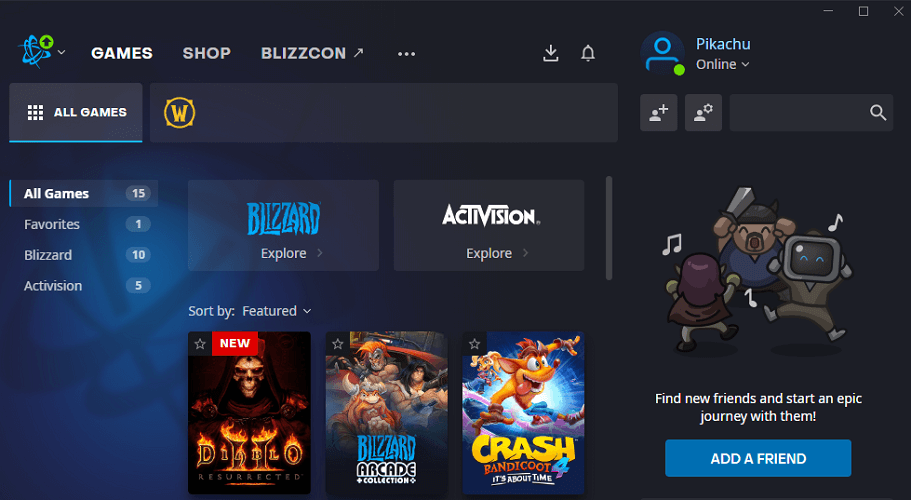 Blizzard Battle.net was the first online gaming service that includes online games, social networking services, digital distribution, and digital rights management in one platform at the time. It was released in December 1996. Compared with the above game platforms, Battle.net provides fewer games, but it offers a fashion and pretty interface that users might like. It includes games like the Call of Duty series, Overwatch, Hearthstone, War of Warcraft, etc.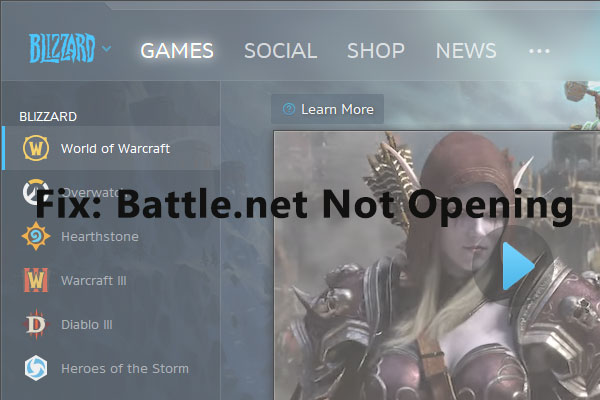 Are you playing games on Blizzard Battle.net client? Have you encountered problems during the gameplay? What can you do to fix Battle.net not opening?
Option 4: Ubisoft Connect
Ubisoft Connect is an expansion and rebranding of Ubisoft's previous Uplay service. Similar to other game platforms, Ubisoft Connect allows users to download and play games, but this game store is available on more operating systems, including Windows, PlayStation 3/4/5, Xbox 360, Xbox One, Xbox Series X/S, Nintendo Switch, iOS, Android, Windows Phone, etc.
It is the best alternative to Steam when you want to play a game developed by Ubisoft, such as Watch Dogs, Rayman, Raving Rabbids, and so on. Although some of Ubisoft's games are available on Steam, you might also need to download and active the Ubisoft Connect client to play the game.
Option 5: Microsoft Store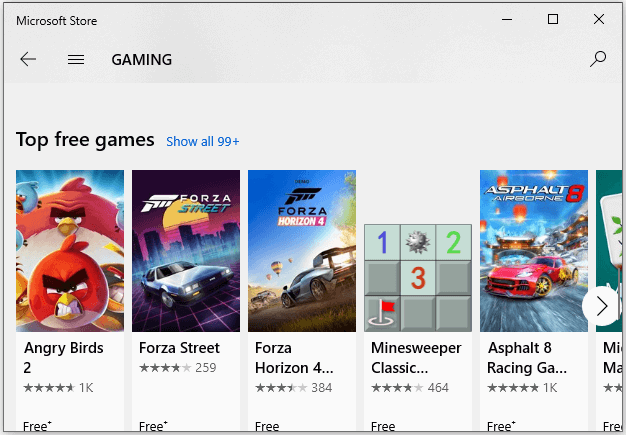 Microsoft Store is a built-in digital distribution service on Windows PC. It provides over 669,000 applications, including games, web browsers, digital videos, digital music, etc.
It doesn't provide other features like game management and social services, which might be its disadvantages compared with the above Steam alternatives. However, it doesn't require an extra installation. If you don't want to install a game platform, Microsoft Store might be a good choice.