If you wonder about how to join PS4 party chat on PC, you come to the right place. This post from MiniTool Partition Wizard details how to join the PS4 party chat on Windows 10. Follow the tutorial to get PS4 party chat on your PC.
How to Join PS4 Party Chat on PC?
PS4 is one of the most popular game consoles and now many people ask about "PS4 party chat". What is it?
PS4 party chat enables contact between PlayStation 4 users and their friends while gaming without using the in-game system.
How to join PS4 party chat on PC? It is easy and the guide is below.
Step 1: Make sure your PS4 console and computer are connected to the same Wi-Fi network.
Step 2: Put your PS4 console into sleep mode by pressing and holding the PS button on the PS4 controller and then selecting the Enter Standby Mode.
Step 3: Download the PS Remote Play app (the app allows PS4 to transmit its video and audio output to another device), double-click the download file, and follow the on-screen instructions to install it on your computer.

Step 4: Sign in to PSN (PlayStation Network).
Step 5: Select your PS4 console and it will be connected within seconds.
Step 6: Connect your PS4 controller to your PC using a USB cable or Bluetooth.
If you want to use Bluetooth, you should:
Press and hold the PS button and the Share button on your controller for three seconds until you see the lightbar at the top of the controller begins to flash.
Type Bluetooth in the Windows search bar and then hit the Enter key.
Once inside the Bluetooth & other devices window, make sure your Bluetooth is turned on.
Click the icon next to Add Bluetooth or other device and choose Bluetooth on the next window.
Locate your PS4 controller that is listed as Wireless Controller and click it to connect it to your computer.
Note: If you are asked for a passcode, please enter 0000.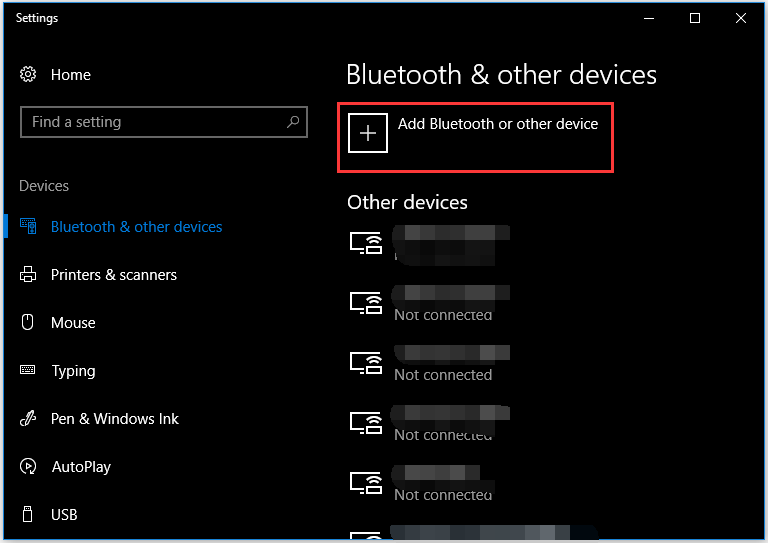 Step 7: Once connect your PS4 controller to your PC, click the microphone icon at the bottom right corner of the screen, and you can take something with your friends.
If you want to create a group or select one friend to talk with, you can press and hold the PS button on your PS4 controller and then select Party and Start Party.
Verdict: PS4 Party Chat on PC
As you see, it is easy to join PS4 party chat on PC. You just need to download and install the PlayStation Remote Play desktop client, then connect the controller to the PC, and finally start playing.
Have you joined PS4 party chat on your PC? If you have some questions about PS4 party chat on PC, please leave them in the following comment zone and we will get back to you as soon as possible.