This post shows you how to pin any tweet on Twitter and how to pin someone else's tweet. If you have such needs, explore the content in this post of MiniTool Partition Wizard. Then use the given steps to finish the operation.
How to Pin Someone Else's Tweet
Pining someone else's tweet on your Twitter profile brings you many benefits. For instance, pining a tweet with substantial followers helps you increase traffic towards your profile. Besides, it maximizes the possibility of visitor engagement, enabling you to conveniently verify your profile and even monetize it later.
It also makes it easier for your profile visitors to recognize your views on a particular topic. However, pinned tweets have some limitations. To be specific, your profile can only have one pinned tweet at a time. If you pin any other tweet, the previous tweet gets unpinned automatically. In addition, you can only pin a quoted tweet. Any directly retweeted ones don't show the option to pin.
Tips:
Pinned tweets will be featured or placed at the top of your Twitter timeline, while your other tweets may get pushed back in the timeline. If you promote it multiple times, you are bound to get consistent results. However, a regular tweet restricts its reach after you promote it once or twice.
How to pin someone else's tweet? Pay attention to the content below!
Note:
As Twitter doesn't allow you to directly pin someone else's tweet, you must add it to your timeline first. Though many third-party apps claim to pin someone else's tweet, it violates Twitter's existing guidelines which cause malware infection. Therefore, you'd better pin others' tweet with options offered by Tweet.
Here's the full tutorial for you.
Step 1: Go to the Twitter's official website on your computer's browser. If you are on the phone, launch the Twitter app.
Step 2: Sign in to your Twitter account with your login credentials.
Step 3: Find the tweet that you want to pin on your profile.
Tips:
You can browse through the feed or use the search function.
Step 4: Tap on the Retweet button at the bottom of the target tweet. It would be the best to use the Quote Tweet option and credit the original account to avoid copyright issues. You can click Retweet and then click Quote Tweet.
Step 5: In the prompted window, type something in the Add a comment area and click the Tweet button. The typed content will serve as the placeholder and will be displayed above the original tweet.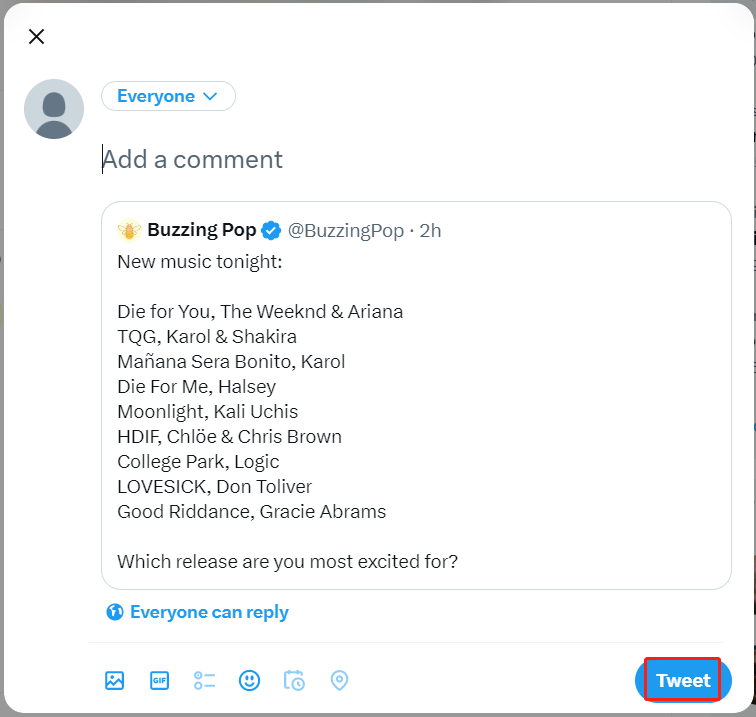 Step 6: Go to your Twitter profile and locate the tweet.
Step 7: Click on the three-dot icon at the upper-right corner of the tweet.
Step 8: Tap the Pin to your profile option from the prompted menu.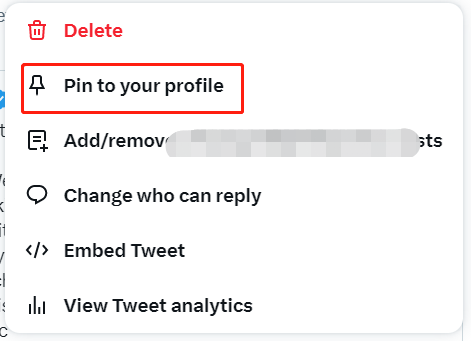 Step 9: Click Pin in the next window to confirm the operation.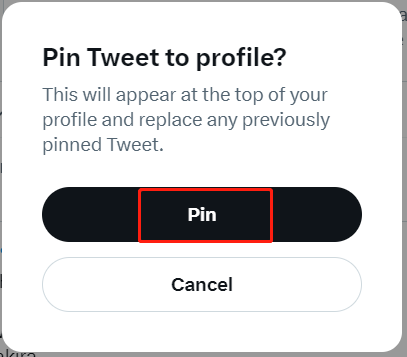 How to Pin Any Tweet
If you want to pin any tweet on Twitter, follow the steps below.
Step 1: Open the Twitter app on your phone or visit Twitter's official website on your computer's browser.
Step 2: Log in to your account and go to the tweet that you would like to pin.
Step 3: Choose the Options (three horizontal dots) icon next to your tweet and tap Pin to profile. Likewise, you need to click Pin to confirm the operation in the pop-up window.
Tips:
If you want to unpin a tweet, choose the "Unpin from profile" option.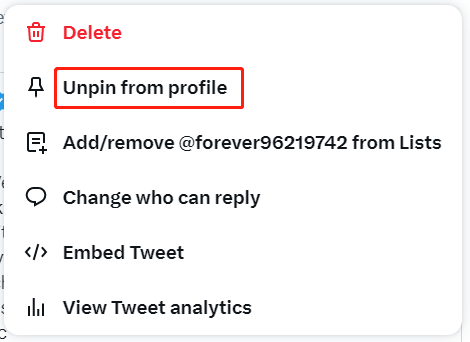 Step 4: Then the selected tweet will be pinned at the top of your Twitter timeline.
MiniTool Partition Wizard is an all-in-one partition manager for Windows computers. It helps you change cluster size, copy disk, migrate OS to SSD/HDD, wipe disk, check file system, and do other operations related to hard drives or partitions.
Download and install it on your computer, and then apply it to manage hard drives on your Windows PC.