Are you wondering what a PES file is and how to open this file format on Windows 10/11? Well, this article from MiniTool Partition Wizard describes two file formats that use the PES file extension, as well as how to open the PES file on Windows 10/11.
What Is a PES File?
A PES file means the file with the PES file extension. Generally, two types of files use this file extension:
Brother PE Embroidery Format
PhysicsEditor Sheet File
1. Brother PE Embroidery Format
A file with a PES file extension can be an embroidery file that stores sewing machine stitching instructions. It is a computer-aided manufacturing (CAM) file that contains embroidery designs and patterns. This file format was developed by Brother International Corporation and is primarily used on home Brother PE embroidery machines and multi-needle embroidery machines. The PES file also contain information about embroideries, such as color palette, stitch length, stitch density, fabric, and more.
2. PhysicsEditor Sheet File
The PhysicsEditor Sheet File also uses the PES file extension and is a data file created by PhysicsEditor. The program is used to edit physical properties of objects; contains one or more sprites and tracks images and physical properties for each image; can be published for use in physics-based video games.
How to Open PES File on Windows 10/11?
Open Brother PE Embroidery Format
To view the PES file in Windows 10/11, you can use the free embroidery viewer software. There are various PES file viewer free software available on the Internet. Here, we introduce 4 software to open the PES file.
1. BERNINA ArtLink
BERNINA ArtLink is dedicated embroidery software that you can use to visualize embroidery designs saved in PES files. Not just PES, it also allows you to view other embroidery files such as PEC, EMD, ART, ARX, VIP, SEW, DST, etc.
It also allows you to view detailed properties of PES embroidery files including stitch, color, fabric name, fabric type, thread count, thread color, author, title, comment, etc. It can be used as the PES file converter that converts to other supported embroidery file formats.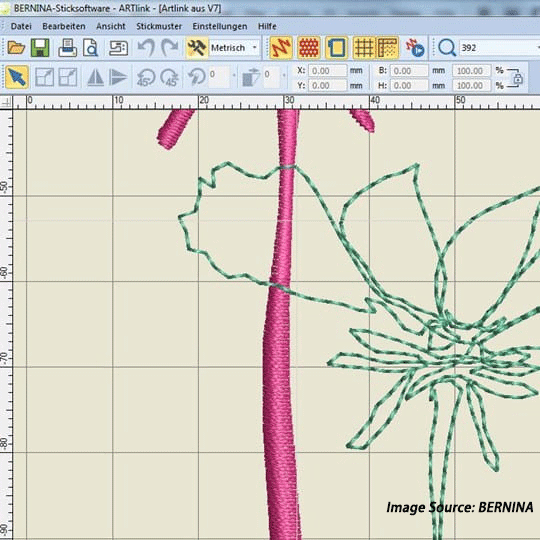 2. My Editor
This software allows you to open PES and many other embroidery files including PCS, VP3, EXP, DST, HUS, JEF, VIP, SHV, SEW, etc. It can be used as the PES file converter that allows you to save PES files to another embroidery format such as converting to JPG, PNG, BMP, and TIFF images.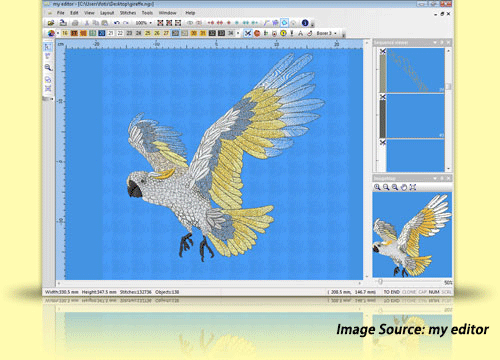 3. Embroidery Reader
Embroidery Reader is a dedicated program for viewing PES files on Windows. There you will find some basic view functions, including rotation, scaling, and more. With this tool, you can export PES embroidery designs as images such as BMP, JPG, GIF, PNG, or TIFF.
4. File Viewer Lite
File Viewer Lite is a free universal file viewer for Windows. You can use it to open PES files like images and scale and rotate embroidery designs. You can also use all the image adjustment tools like cropping, resizing, effects, etc. while viewing PES files.
Open PhysicsEditor Sheet File
You can use Code'n'Web PhysicsEditor to open the file with the .pes file extension. It is an easy to use editor and your shape can be adjusted manually using vector editing tools.
Bottom Line
In this article, we have introduced what the PES file is and how to open it on Windows 10/11. We hope this simple guide can help you know more about the PES file. If you have some questions about this article, please contact us and we will answer them as soon as possible.