You may be wondering "Do I need to update my BIOS" since it is more dangerous to update motherboard BIOS than updating drive-based software. Sometimes, your PC will refuse to boot after you updated the BIOS. At this time, how can you recover data from the PC not turning on? How to fix the computer that won't start?
Basically speaking, BIOS update refers to the update of the motherboard BIOS on a computer. Unlike other types of updates, the BIOS update will not bring us the system performance improvement.
Yet, it also causes problems:
Black screen after BIOS update: computer won't boot up and shows a black screen after you updated BIOS.
No display after BIOS update: computer turns on but there is no display on the monitor, so you can't access the system.
Infinite loop/Endless loop: PC keeps restarting after BIOS update.
Once something goes wrong during the update process, your PC may become completely unbootable. Therefore, you'll lose access to your system and all the files stored on the internal hard drive.
So what are you going to do when finding PC not booting after BIOS update?
Actually, you can recover data from hard disk without OS and bring the PC back to life when updated BIOS leads to a black screen. But how? Let's just dive into this PC boot failure problem.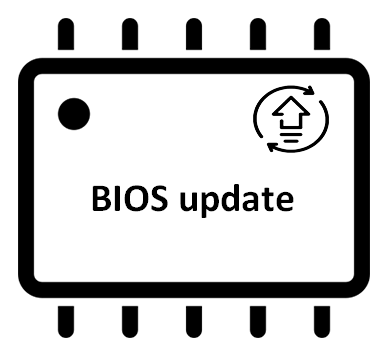 Issue: PC Not Booting after BIOS Update
Are you stuck with the computer not powering on problem after a BIOS update? manuntd7 said yes to this question.
Laptop Not Boot after BIOS Update
So I noticed that there was a BIOS update on my laptop and thought I'd update it. After flashing, the laptop was no longer booting in the OS and was simply launching the BIOS every time I turned it on. In the BIOS, when I select boot options, it states that there are no bootable devices but it detects my SSD. I tried reverting back to the old BIOS firmware but no luck. My laptop is an Asus F556UAK

- manuntd7 posted in Tom's Hardware Forum, waiting to get help.
The user manuntd7 described his personal experience in this post: he chose to update the BIOS after he had noticed the update push in the system. But after the work had been done, he discovered that his laptop won't boot after BIOS update.
In fact, PC won't boot after BIOS update has long been a hot topic on various forums. No matter you'd like to update BIOS in Windows 10 or other operating systems, PC not boot may become your worries.
Why the computer not booting after bios screen draws so much attention?
There are mainly two reasons:
All the data can't be accessed when a computer doesn't boot after BIOS update.
Ordinary computer users don't know an effective way to fix when the PC doesn't boot up.
Taking all these factors into account, I plan to share the practical recovery & repair solutions with you after the update of Windows BIOS failed.
How Can You Recover Lost Files After Windows Update?
Recovery: How to Access Data When BIOS Update Failed
In this part, I'll tell you how to do the data recovery job when Windows 10 PC won't boot after BIOS update, from two aspects (if Windows 7 won't boot after BIOS update, the recovery solutions are roughly the same).
Recover Data from Unbootable Windows 10
Backup is important.
People often say that backup is very important, but very few of them really realize its importance. Only a small number of people form the habit of backing up useful data, let alone keep the backup updating from time to time. This is how you get yourself into the dilemma of data loss.
Data recovery from unbootable PC is possible.
Yet, the good news is PC data recovery is possible.
If you do have a backup, please resort to it directly.
If you don't have one, please rescue your data by using Data Recovery of MiniTool Partition Wizard – a safe and reliable program.
Which version to choose?
Can all versions help you recover all data from a PC this can't boot? Of course not! You should choose a version that contains the WinPE-Based Bootable Media (click to know more about the bootable disc). I suggest a Pro Ultimate license since it allows you to recover data.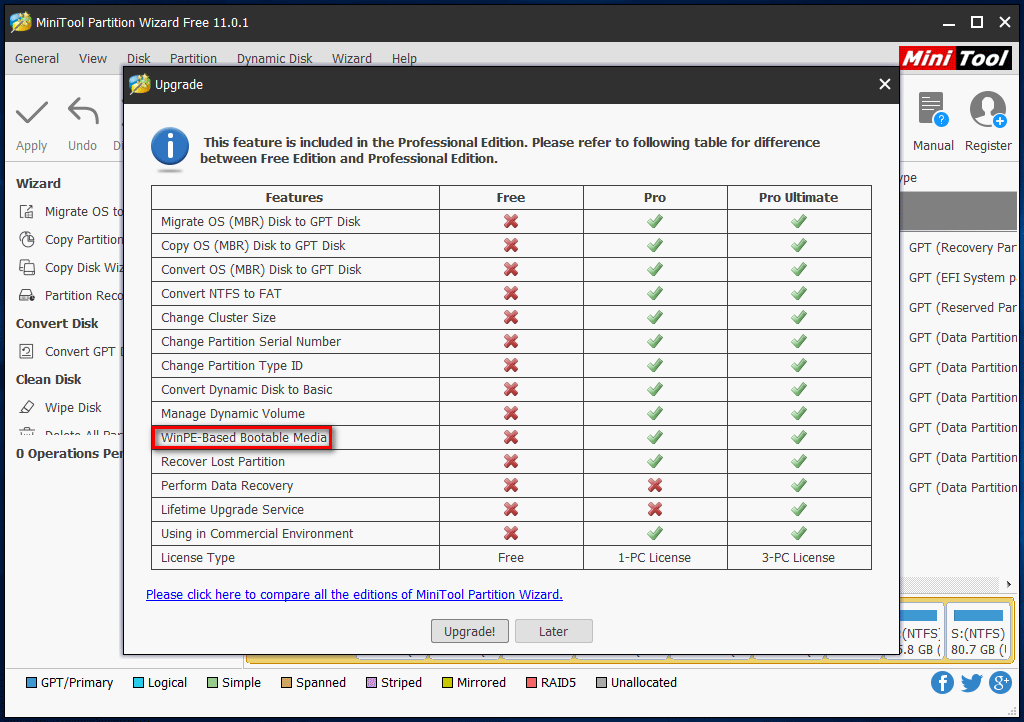 How to recover data from PC not turning on?
Step 1: stop doing anything on the PC that refuses to boot.
Step 2: find another computer that works fine to build a MiniTool Boot Disk on a USB flash drive or CD/DVD disc.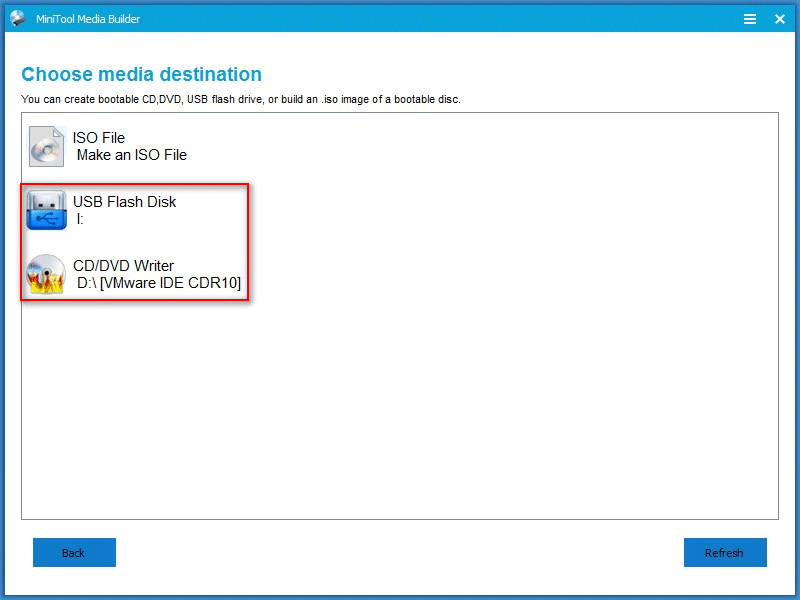 Step 3: remove the boot disk you have made safely from another computer and then connect it properly to your PC that doesn't boot.
Step 4: restart your computer and enter BIOS by pressing the corresponding button. After that, change the old boot order to make the boot disk the first boot device.
Step 5: exit BIOS and click to save changes.
Step 6: be ready to launch the software.
Let the computer restart.
Click on the OK button when you see the screen resolution setting window.
Click on the OK button when you see the software launching window.

Step 7: afterward, you'll see the MiniTool PE Loader window, in which you should choose the first option – Partition Wizard.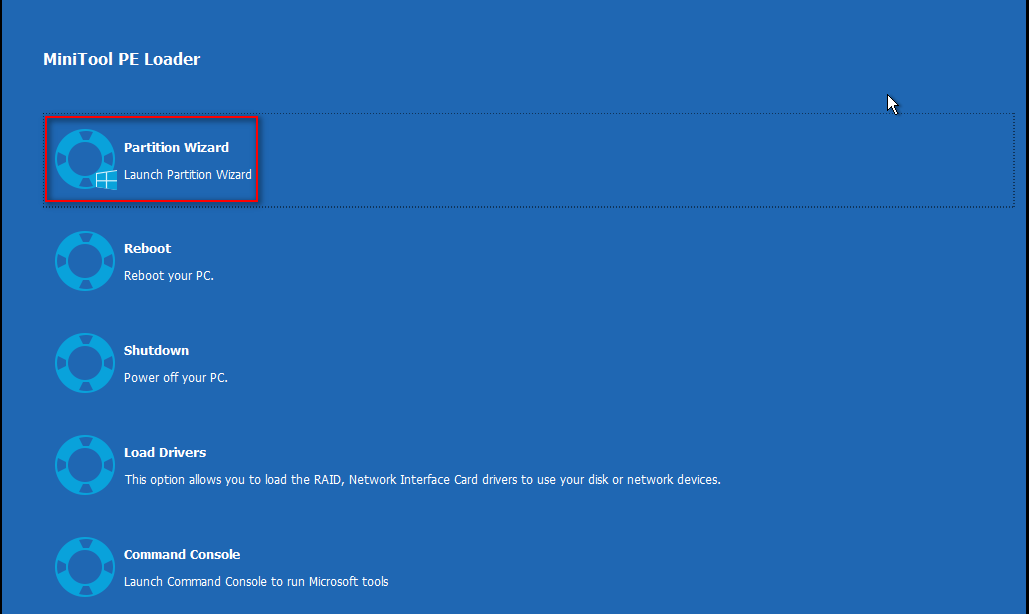 Step 8: choose Data Recovery from the following software interface.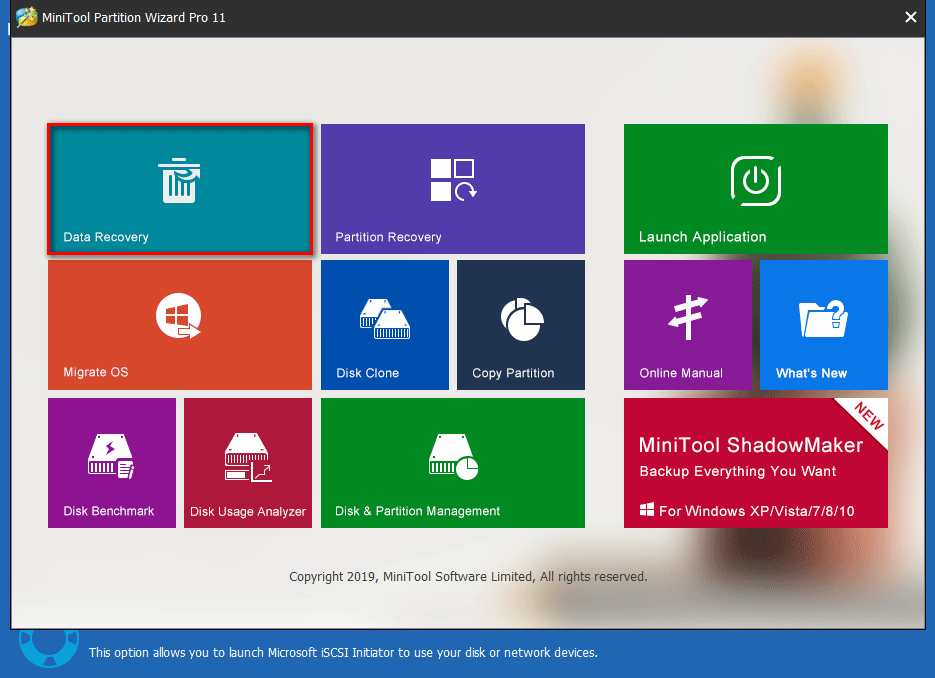 Step 9: scan the disk.
Choose the disk containing needed files.
Click on the Scan button in the lower right corner.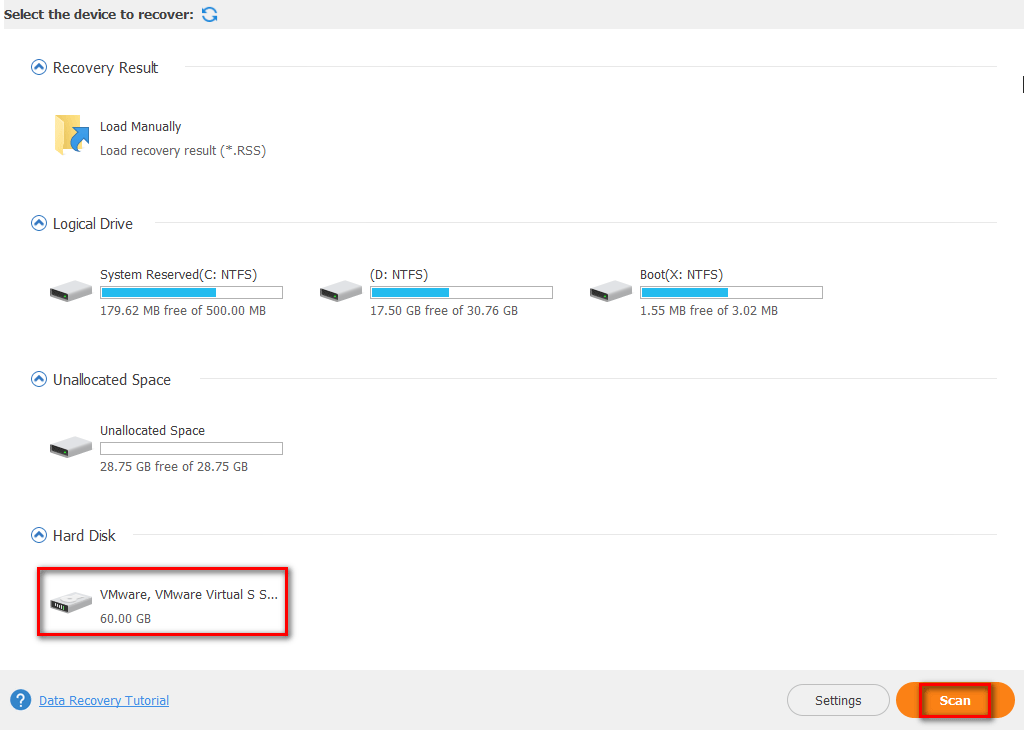 Step 10: choose files to recover.
Browse the found files.
Confirm which files are needed.
Click on the Save button to set a storage location.
Click on the OK button to confirm your selection.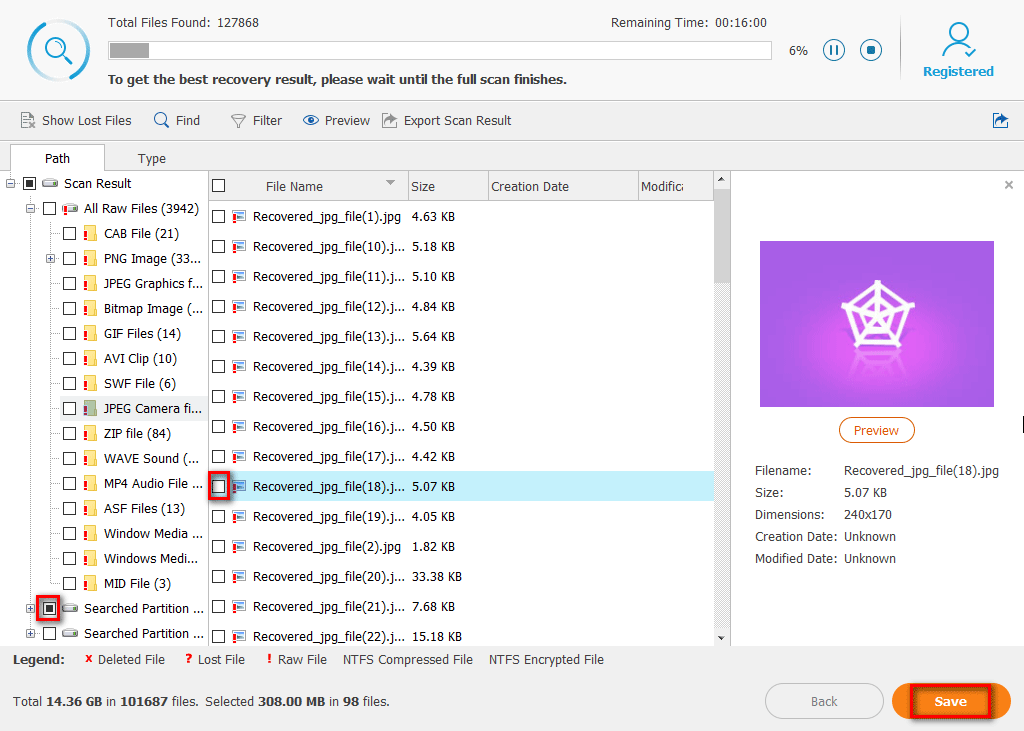 This is how to perform data recovery when the PC doesn't boot up.
When you have found back all the files you need, you can do a data backup immediately for security reasons.
There's how to flash BIOS when computer won't boot
Repair: Computer Won't Boot Windows 10
As for how to fix the computer startup problems in a Windows 10 system, I'll give my suggestions in this part.
Method 1: Rebuild MBR
To rebuild MBR, you have 2 choices.
Choice one: rebuild with third-party software.
Step 1: create a bootable disk.
Also, you need to create a bootable USB/CD/DVD disk on another computer.
Then, repeat step 3 ~ step 7 mentioned in the Recover Data from Unbootable Windows 10 part.
Step 2: choose Launch Application.
Step 3: select disk to Rebuild MBR.
Select the boot disk.
Click on Rebuild MBR from left action panel.
Click on Apply button to execute the pending operation.
Choose Yes in the pop-up window to confirm changes.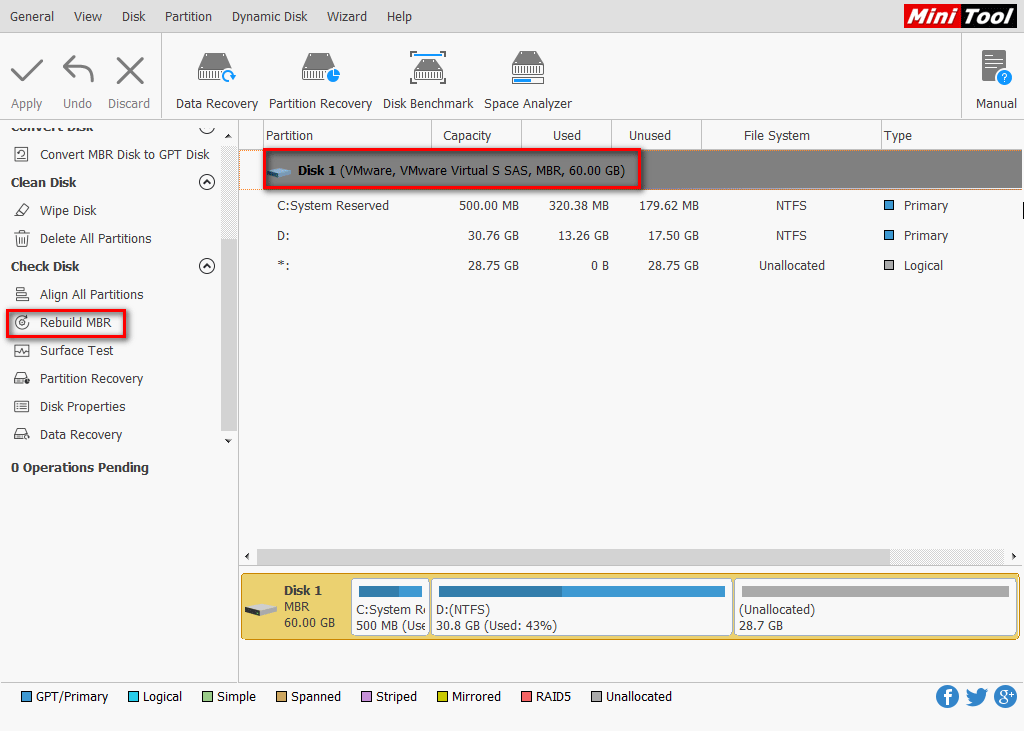 This is how to use MiniTool Partition Wizard to try to fix the problem when the computer won't boot up after a BIOS update.
Choice two: repair with Command Prompt.
Also, you can use other tools, like Command Prompt, to repair MBR (Master Boot Record) for your non-bootable computer.
Main steps are:
Enter the Windows Boot Options menu. If you can't see this menu, please create a Windows installation disk and then boot your computer from it so as to access the menu.
Select Troubleshoot, Advanced Options, and Command Prompt one by one.
Type bootrec /fixmbr and press Enter.
Type bootrec /fixboot and press Enter.
Type bootrec /rebuildbcd and press Enter.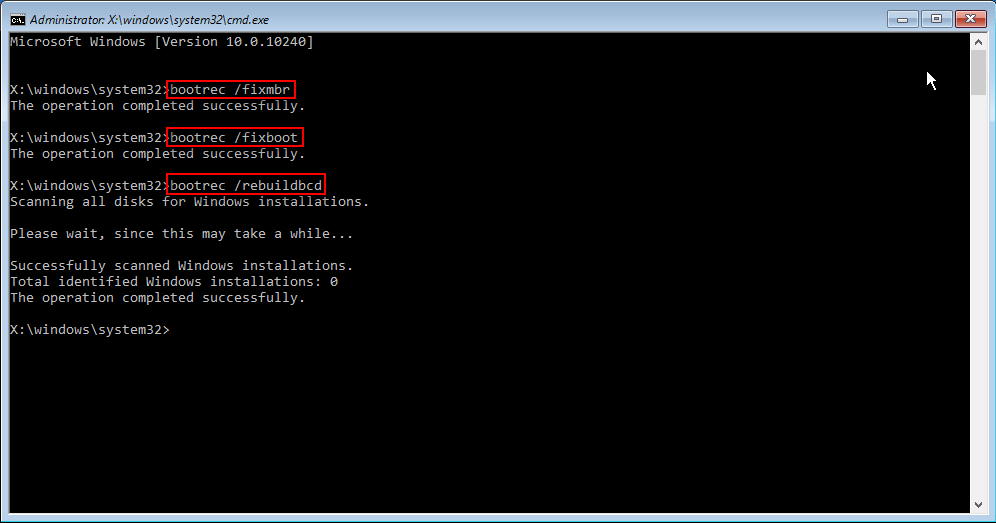 Method 2: Check & Fix Hard Drive
You can check and fix a hard drive by using the Command Prompt.
You should enter the Windows Boot Options menu.
Select Troubleshoot.
Select Advanced Options.
Select Command Prompt.
Type chkdsk c: /r /x and press Enter in the keyboard.
Now, just wait for the automatic completion of the operation.\
CHKDSK Deletes Your Data? Now Recover Them In Two Ways.
Method 3: Use Startup Repair
Two situations are involved in this method.
Situation one: you have the installation disc.
Please set your PC to boot from the installation disc firstly and wait for loading files.
In the Windows Setup interface, you should select the language, time and currency format, keyboard or input method and then click on the Next button.
Then, select Repair your computer, Troubleshoot, Advanced options, and Startup Repair one by one.
Finally, choose a target operating system to repair and let Windows diagnose & fix the problem for you.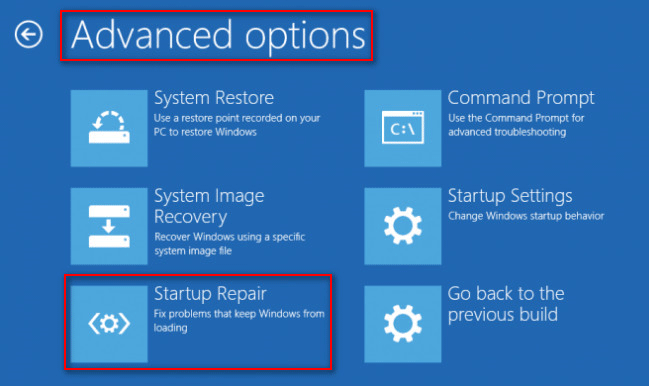 Situation two: you don't have the installation disc.
Please access the recovery environment by turning your computer on and off three times.
After that, Win 10 will boot into the diagnostics mode.
Now, you should click on Advanced options on the recovery screen.
Then, choose Troubleshoot, Advanced options and Startup Repair in order.
Choose the operating system to repair.
Method 4: Roll Back to the Previous Build
The previous few steps are the same as those mentioned in method 3.
The difference lies in:
After selecting Troubleshoot and Advanced options in order, you should choose Go back to the previous build (instead of Startup Repair).

Method 5: Make Use of System Restore
Also, the previous few steps are the same as those mentioned in method 3.
The difference lies in:
After selecting Troubleshoot and Advanced options in order, you should click on System Restore in the Advanced options window.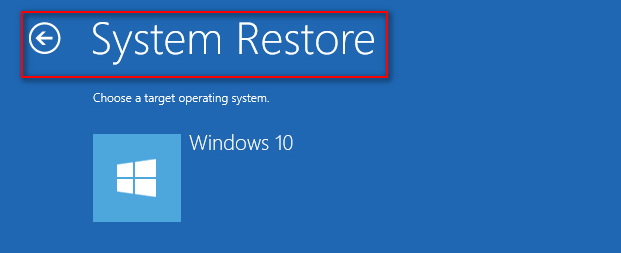 Method 6: Uninstall the Windows Update
Start your Windows 10 computer in Safe Mode.
Navigate to Programs and Features.
Choose View installed updates from the left pane.
Select the problematic update from the list carefully and then click on the Uninstall
Method 7: Reset BIOS to Default
As I mentioned in the recovery part, you should restart your computer and press corresponding button (varies from computer to computer) to enter the BIOS at first.
Then, find the Setup Defaults option (which may also be called Reset to Default, Factory Default, or something else).
Select this option by using the arrow keys or pressing the corresponding button.
Finally, save the changes and exit BIOS.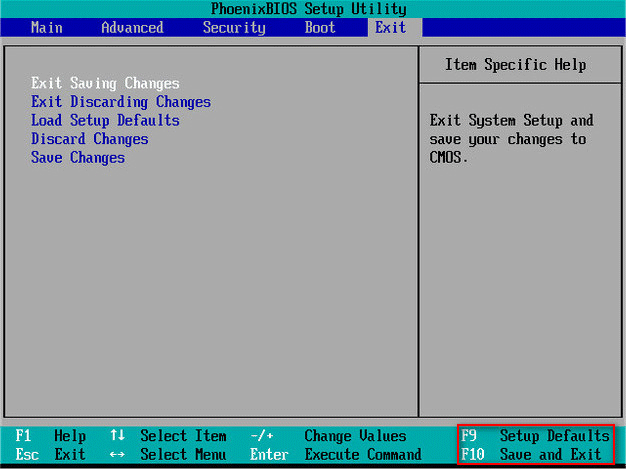 Method 8: Do a Clean Install or Custom Install
If all the above methods failed, you still have another choice which has always been useful – perform a clean install or a custom install.
The difference between them is that:
The clean install will erase everything saved on your computer.
The custom install will only erase some of the files.
That's all the mainstream solutions to fixing Windows 10 not booting after BIOS update.
Questions about Updating BIOS
If you're not so familiar with BIOS and the updating process of it, you tend to make mistakes that will finally result in Windows startup problems. Considering this, I think it's necessary to explain the functions and preparations of BIOS update.
Do I Need to Update My BIOS
There're four main reasons to update BIOS:
Make motherboard recognize and support new types of CPUs.
Correct the original error or bugs found in BIOS.
Improve the compatibility of BIOS with internal storage, graphics card, hard drive, and other hardware.
Obtain new features and functions.
What to Do before Updating Windows BIOS
Make sure to remove the BIOS write protection.
Backup the BIOS data in case of update failure. Besides, you can restore the BIOS data easily if you find something wrong in the new BIOS.
Please make sure the execution programs and BIOS data files used in the update process match the motherboard model. In addition, check the integrity and reliability of the files.
Confirm that the power is stable and continuous so that there is no power failure that will affect the update.
Note: If the update fails in the real sense, the easiest and most direct way to recover is to contact your motherboard manufacturer or motherboard retailer to get a new BIOS chip. Then, replace the old BIOS chip with the new one by hiring experts or doing it under professional guidance. Besides, if the BIOS chip is attacked by virus, changing a new chip is a better fix than rewriting BIOS.
Conclusion
As a general rule, BIOS update is an exciting thing since it could bring us some benefits.
But, on the other hand, people may get into trouble due to wrong operations or unexpected accidents happened during the update.
PC not booting after BIOS update is a common problem. You'd better read the corresponding recovery and repair solutions mentioned here. The content is very useful no matter you're suffering from PC boot failure caused by BIOS update at this moment or not.
If you still have other doubts or questions, please feel free to leave a message below or contact our Tech Support Team. Thanks for your time!