Summary :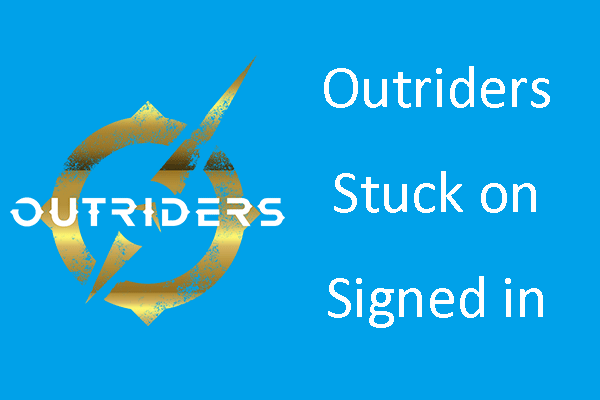 Some Outriders players may encounter the "Outriders stuck on signed in" issue when they try to launch the game. Why does this issue happen? How to solve this problem? Well, this post from MiniTool Partition Wizard will offer you several methods.
It is very annoying to encounter game issues such as "Outriders stuck on signed in PC". But don't worry, you can try these methods below to solve your problem. Scroll down to know the detail.
Method 1: Check the Server Status
To fix the "stuck on signed in Outriders" issue, the first thing that you should do is to check the server status. Sometimes, if the server of Outriders is down for maintenance, you may encounter this issue. In this case, you can go to the Outriders servers status page to check the server status.
If Outriders cannot connect to the server, this post can help you to solve the problem. If there is no problem with the server, you need to go to the next method.
Method 2: Verify Integrity of Game Files in Steam
Sometimes, the "Outriders stuck on signed in" issue can also be caused by damaged game files. Therefore, you should check if you have a valid game file on your gaming platform. How to do that? Here is the full guide on how to verify the integrity of game files for Outriders in Steam:
Step 1: Launch Steam and click LIBRARY from the top bar. Then, locate Outriders from the left column, right-click it, and choose Properties.
Step 2: In this window, choose the LOCAL FILES tab and then choose the Verify integrity of game files option.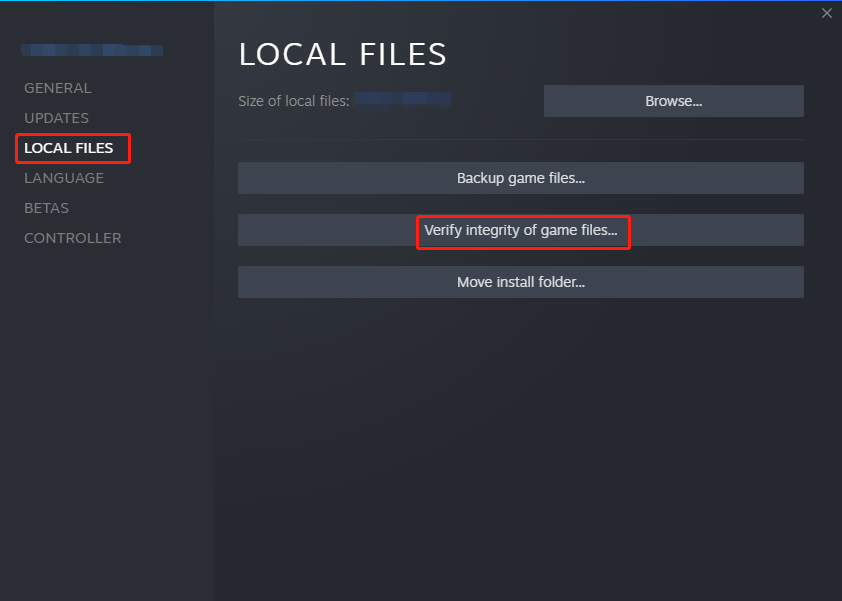 Once you have finished the steps above, wait for the verification process to end and try to sign in to Outriders to check if the issue is fixed.
Method 3: Update Your Network Adapter Driver
After trying the two methods above, if you still encounter the "stuck on signed in Outriders" issue, you need to check if your network adapter driver is outdated or corrupted. Then, trying to update the network adapter driver may solve this problem. Here is how to do that:
Step 1: Right-click the Start button at the lower-left corner of your screen and choose Device Manager.
Step 2: Expand the Network adaptors directory. Right-click each of your network adapter drivers and click Update driver from the pop-up menu.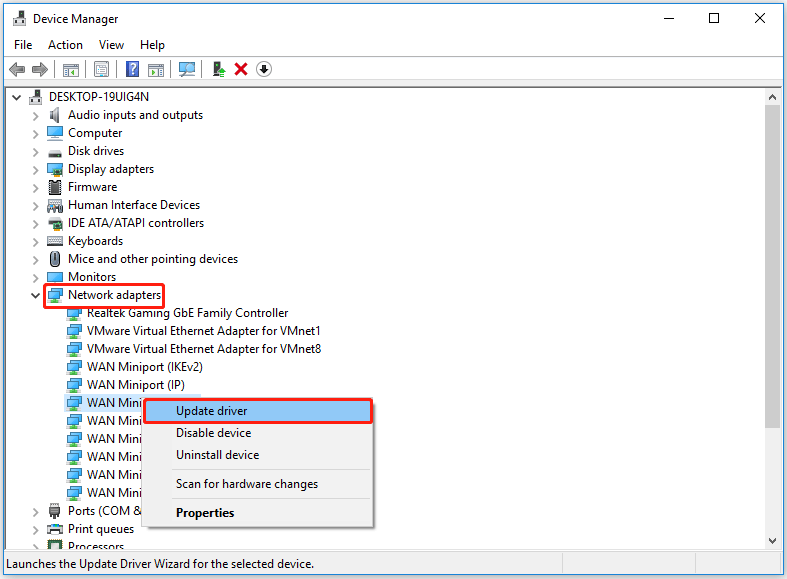 Step 3: Choose Search automatically for updated driver software and follow the on-screen prompts to install drivers.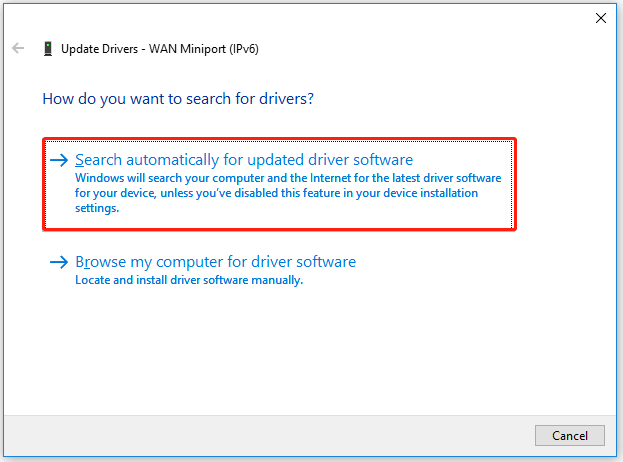 After that, restart your computer and run the game to check if the "Outriders stuck on signed in PC" problem is resolved. In addition, you can also go to the manufacturer's official website to download and install the correct network driver for your system.
Method 4: Clear the Cache on Your Device
If you play the game on the console, an effective way to fix some game issues like "Outriders stuck on signed in PC" is to clear the cache. Doing this can remove the temporary data and files and allow a fresh set to be downloaded and stored.
So, how to clear the cache on your device? This post "How to Clear Cache on PS4, Xbox and PC" can help you do that. After that, restart Outriders and check if the "stuck on signed in Outriders" still exists.
That's all about how to fix the "Outriders stuck on signed in" issue. If you have any questions about this topic, please leave them in the comment zone and we will try to answer them as soon as possible.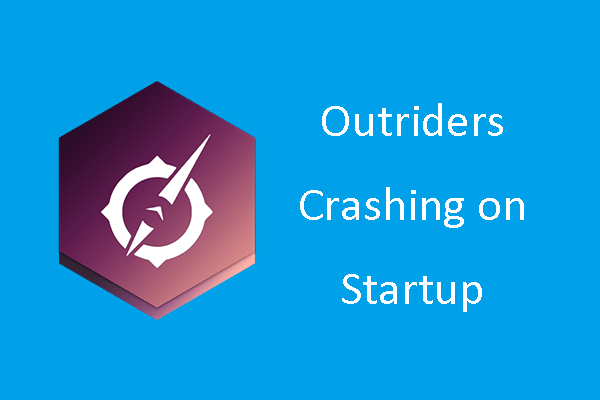 This post shows you how to fix the Outriders crashing on startup issue on PC. The way to solve this problem is quite simple and easy. Let's have a look!