Summary :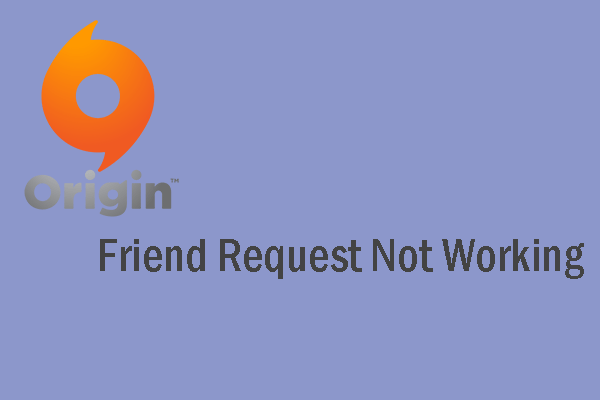 Origin is Electronic Arts' online gaming platform where users can download and play games. The gaming platform also allows its users to find friends, interact and play games together. However, some people report that their Origin friend requests are not working. In this post, MiniTool Partition Wizard offers you 5 ways to solve the problem.
Quick Navigation :
Origin friend request not working problem includes the following situations:
Add a person but he doesn't see any prompts about the friend request.
Your friends send you a friend request but you don't receive any friend request prompt on your Origin client.
After adding friends, you can't find them on your friend list but you are on their friend lists.
You don't even have a "send friend request" button.
If you have encountered one of the above "Origin friend request not working" problems, please read the following contents to solve the problem.
How to Solve Origin Friend Request Not Working Issue
To solve the "Origin friend request not working" problem, here are some ways for you. These solutions are collected from various forums and many people report that these solutions work for them.
How to Fix Origin Overlay Not Working
Fix 1. Restart Origin
Some people report that they have solved the Origin friend request not working problem by going offline then going back online, killing every Origin process in task manager, and then reopening the Origin client.
Here is the guide:
Step 1: Click Origin menu and choose Go Offline. Then, go back online.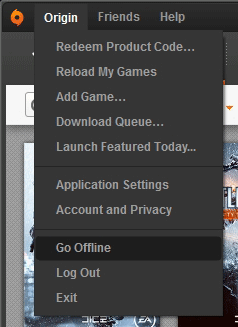 Step 2: Close Origin client. Right-click blank area on the Windows taskbar and choose Task Manager. On the Process tab, find all processes related Origin, right-click them one by one and choose End Task.
Step 3: Open Origin client again.
Fix 2. Update Origin
Origin is designed to keep itself up-to-date. This means when you log in to Origin, it'll automatically update to the newest version. But if you have Origin running when a new update launches, it will not automatically update. Instead, exit out and restart it to begin the update. You can also restart your computer and then start updating Origin.
Fix 3. Run OriginClientService.exe as Administrator
Some people report that they have solved the Origin friend request not working problem by running OriginClientService.exe as administrator. Here is the guide:
Close Origin.
Right-click Origin client and choose Open file location. This will open the Origin folder where the client files are located.
In the folder, find the app called "exe" and run it as administrator. This application opens no windows or anything.
Run the regular "exe" client application.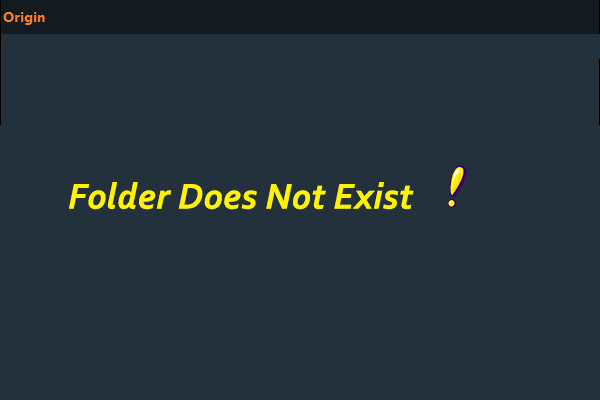 It is annoying to see Origin folder does not exist error message while trying to update games in Origin. In this post, you can find 3 methods to fix the error.
Fix 4. Add Friends from Website with Phone
If you are using AT&T U-Verse, you are likely to solve the problem by accessing the site and adding friends from your phone with WiFi off. It seems that there is some disconnect between origin and ATT. There seems to be a problem related to those using that ISP where the Chat is always Offline therefore meaning no one can play games with any friends.
But if you fire it back up on your PC, you're still offline and can't play with anyone. In this case, please make sure the Origin files are not blocked by antivirus software and then restart the Origin client.
Fix 5. Try Adding Friends Later
Sometimes, the Origin friend request not working problem is just a temporary issue. You can try adding friends a few hours later and this time the friend request feature may work.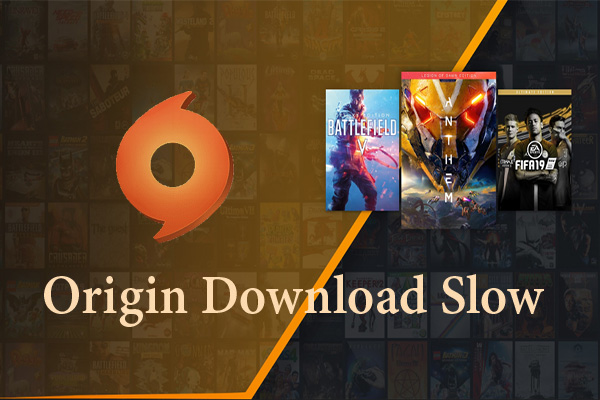 A great many people are troubled by the Origin download slow issue. Why does Origin download so slow? How to fix the issue? Here're top 6 fixes for you.