Summary :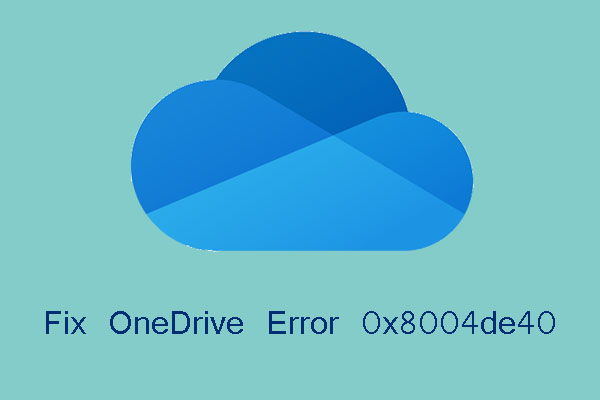 Have you encountered OneDrive connectivity error 0x8004de40 in Windows 10? If so, this post may help you, in which 3 methods are offered to you. You can try them one by one.
OneDrive is a cloud storage and backup tool built in Windows PCs. It has limitless functionalities and is easy to set up and use. Therefore, many Windows users like to use it. However, users may encounter some occasional glitches while using it.
A common example is error code 0x8004de40, which indicates that the OneDrive app is facing some connectivity issues. If you are also facing this error, be relaxed, MiniTool offers you 3 methods to solve this error easily. Just read on to get them!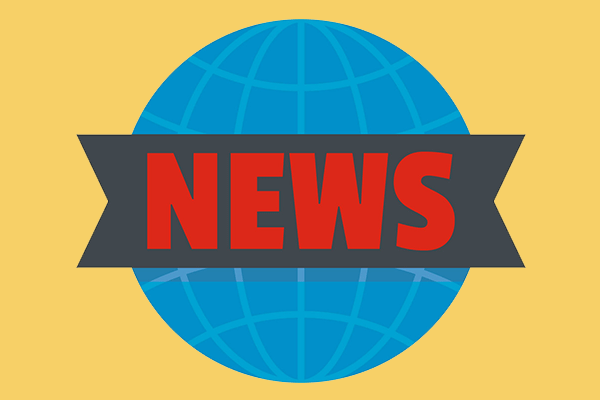 Microsoft drops OneDrive support for non-NTFS drives. You should convert FAT32 to NTFS file system to fix this issue without data loss.
Fix 1. Check Your Internet Connection
As mentioned above, the 0x8004de40 error code on OneDrive means the app is having difficulties connecting to the cloud. This issue may be caused by a poor or unstable internet connection. Therefore, the first thing you should do is to confirm that everything is fine with your internet connection.
To check whether your internet is working perfectly, you can launch your web browser and open a couple of webpages to see whether your browser can successfully load the pages. If your browser does that successfully, that means there's no problem with your internet connection. Otherwise, you ought to fix your router or Ethernet connection.
If you are using an Ethernet cable, please ensure that the cable is properly plugged in. if you are using a wireless connection, confirm that your router is up and running smoothly. Or you can try rebooting it. If the Ethernet or wireless connection is fine, you can try the following method.
Fix 2. Reset Windows Socket
Another method to troubleshoot network and connectivity issues on a Windows computer is resetting the Windows Socket (shortly called Winsock), a program that facilitates the connection and exchange of data between your computer's app/software and your internet.
Only when the Winsock works perfectly, your apps can use the internet. Hence, if your apps cannot access the network while your internet connection is strong and stable, resetting the Winsock could help fix the issue.
Then, follow the steps below to reset your PC's Windows Sockets and get the 0x8004de40 error fixed:
Step 1: Press the "Windows + X" shortcut to open the Windows Quick Access menu. Then, choose Command Prompt (Admin) to open it.
Step 2: Type the command "netsh winsock reset catalog" and then hit Enter key. After that, you are required to restart your computer so that you can complete the entire reset process.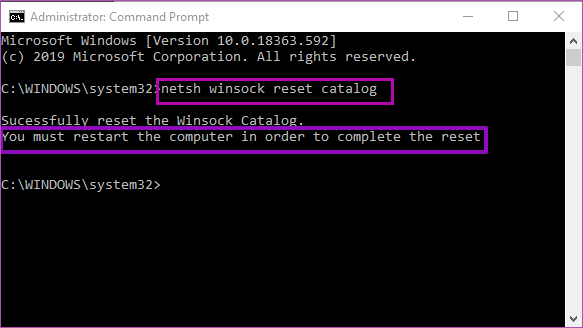 After the restart, sign into your OneDrive to see whether the 0x8004de40 error code disappears. If this error persists, you can try the last method.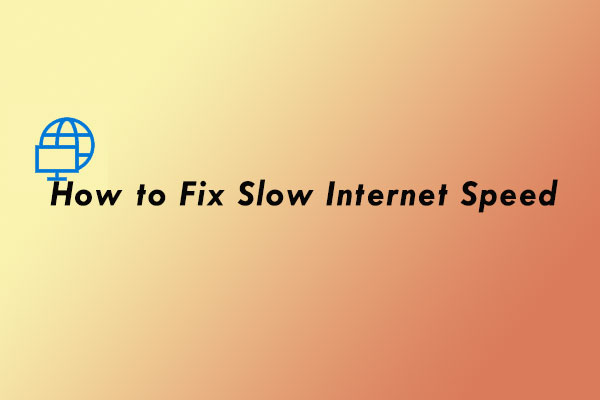 To fix slow internet speed, you can take reference from this post. 4 solutions are listed and they are easy to follow.
Fix 3. Reset OneDrive
Resetting OneDrive can take it back to the default state it was when you newly installed it on your computer. In this way, you can clear the 0x8004de40 error. Please follow the steps below to reset the OneDrive:
Step 1: Press "Windows + R" keys on your keyboard to launch the Run dialog box. Then, type "%localappdata%\\Microsoft\\OneDrive\\onedrive.exe /reset" into the provided box and hit Enter or click OK button to reset your OneDrive app.
Note: Resetting an app might delete some of the app's data, settings, and other saved preferences. This means you might have to set up the OneDrive app from scratch.
Step 2: After resetting the OneDrive app, restart your computer and then launch OneDrive to see whether the 0x8004de40 error is fixed.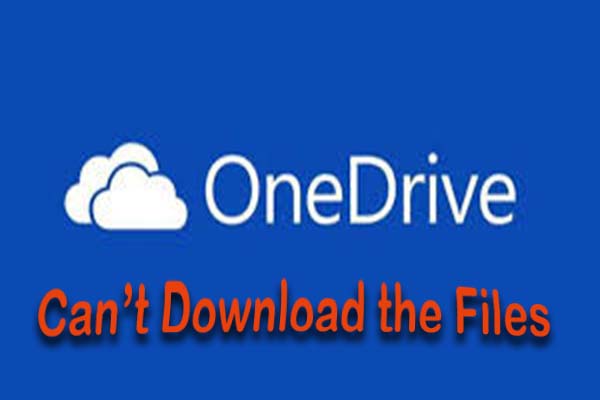 Many users reports they can't download OneDrive files. To fix this annoying problem, we explored a few best troubleshooting methods.