Many people seem to complain about their Nexus 7 tablet running slowly over time. Why is the Nexus 7 tablet slow? This post from MiniTool Partition Wizard will tell you the reason and provide a variety of methods to speed up Nexus 7 tablet for you.
There is no doubt that a new Nexus tablet generally runs fast. So, why does your Nexus 7 tablet slow down over time? Here are several methods that can help improve the performance of your Nexus 7 tablet.
Method 1: Tidy the Nexus Home Screen
Use a static wallpaper: If you use live wallpaper on the Nexus home screen, it may also slow down your tablet. So, the easiest way to speed up your tablet is to use static wallpaper instead.
Limit the number of widgets: The less cluttered your home screen is, the better your tablet will perform. So, it is worth limiting the number of widgets on your home screen. Just press and hold its icon, and then drag it to Remove at the top of the screen.
Method 2: Free Up Some Storage Space
The direct reason why the Nexus 7 tablet is slow is that it is full of apps and files. For example, if a 16GB Nexus 7 has about 3GB of storage space left, it will start to slow down. When this happens, you need to free up some Nexus storage space. How to do that? The steps are as follows:
Step 1: Open Settings, and tap Storage. This is to see what is taking up your storage space.
Step 2: Uninstall those apps that you no longer use. (You can also download them again from the Google Play Store when you want to use them.)
In addition to uninstalling the application, you can also move all photos, videos, and music to your computer or online cloud storage to free up the storage space.
How to Transfer Files from Android to PC Effectively?
Method 3: Disable Background Sync
If your Nexus 7 tablet accesses your email and Facebook accounts, it will automatically sync them in the background to provide the latest information. Therefore, if your Nexus 7 is too slow, you need to disable background sync. Here is a guide:
Step 1: Go to Settings. Tap Accounts and then More actions in the upper right corner of the screen.
Step 2: Untick the Enable background sync option.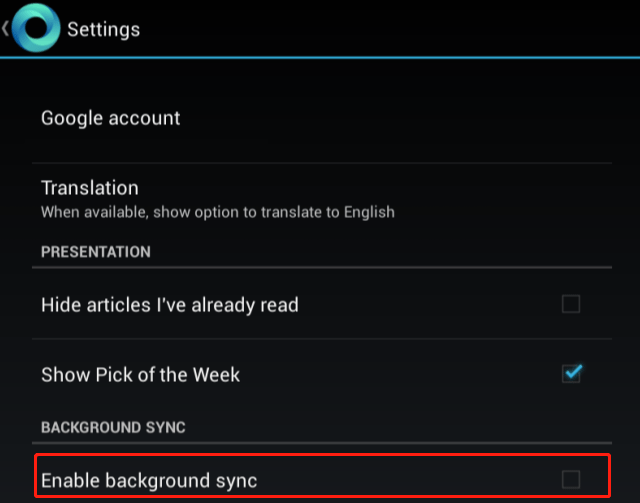 Method 4: Delete Multiple User Accounts
When you set up multiple user accounts, applications on other user accounts will sync data in the background. In other words, if you have three user accounts, three different Gmail accounts will sync in the background.
Therefore, in addition to disabling background sync, you can also speed up Nexus 7 tablet by deleting multiple user accounts.
Is Your Gmail Slow? Here Is How to Speed up It!
Method 5: Wipe Your Cache
Every app on your Nexus 7 tablet has its own data cache. If the cache is too large or damaged, it may slow down your tablet. So, you can speed up your tablet by wiping your cache partition from Android's recovery menu. Here is how to do that:
Step 1: Shut your Nexus 7 tablet off. Press and hold the Volume Up + Volume Down + Power buttons until the Fastboot Mode appears on the screen.
Step 2: Use the Volume keys to select the Recovery mode option, and then press the Power button to activate it.
Step 3: Use the Volume keys to choose the wipe cache partition option and tap Power.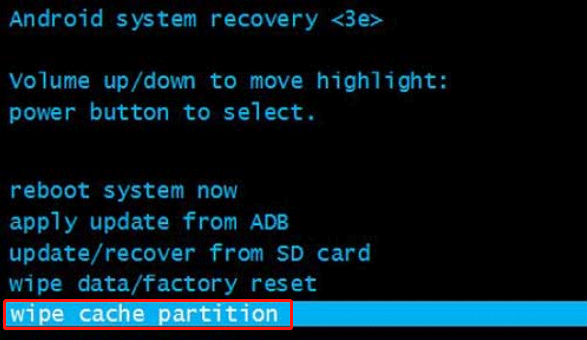 After this, all the cached app data will be cleared.
If Your Android Stuck in Recovery Mode, Try These Solutions
That's all about why your Nexus 7 tablet is slow. Do you have any questions about this topic? Please leave them in the comment zone and we will try to answer them as soon as possible.
Two Available Methods to Do Nexus 5 Data Recovery with Ease!