Summary :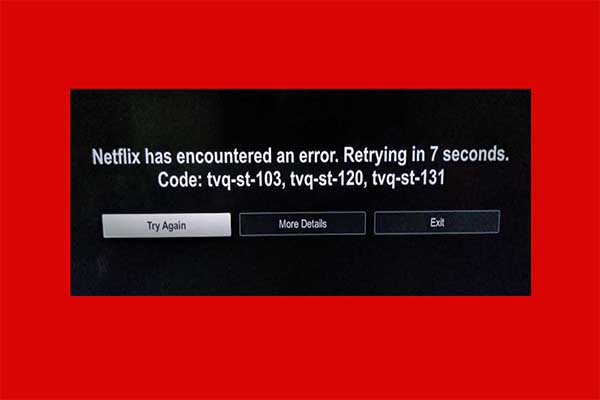 Netflix is a great streaming service that enables you to watch various types of movies, dramas, and shows across the world. However, you sometimes you may receive the Netflix tvq-st-103 error. How to fix it? Well, you can find some solutions from this post of MiniTool.
Though Netflix performs well in most time, it still will throw you some errors like Netflix not working, Netflix code ui-800-3, Netflix code nw-2-5, Netflix error code ui3012,and Netflix tvq-st-103 discussed here, etc. Recently, a lot of people are confused about Netflix tvq-st-103.
When the Netflix tvq-st-103 occurs, you will receive the error message "Netflix has encountered an error. Retrying in 7 seconds. Code: tvq-st-103, tvq-st-120, tvq-st-131". How to troubleshoot tvq-st-103? Here are several available methods for you.
Solution 1: Reload the Netflix App
When you receive the Netflix tvq-st-103 error screen, do not close that immediately. Instead, you on More Details and then select Reload Netflix in the next pop-up window. After that, Netflix will reload automatically.

-image from netflix.com
Then, open and access Netflix again to check if the error persists. If it still happens, try other solutions immediately.
Solution 2: Sign out of Netflix
You can also try signing out of Netflix for temporary to fix Netflix code tvq-st-103. According to user reports, this method will work. How to do that? Here are steps.
Step 1: Click on your profile icon on the home screen of Netflix.
Step 2: Click on Sign out of Netflix option in the dropdown menu.
Step 3: After signing out, log in your Netflix credentials again to check if the error is fixed.
Tip: For Android users, click on More and choose Sign out.
Solution 3: Increase WiFi Signal
A poor network connection will trigger the Netflix error code tvq-st-103 error as well. For this, improving the WiFi signal to strength your Internet connection may function. To do this, you can either shorten the distance between the device and router or move the objects in front of router.
You may also like this: What Is a Good Internet Speed? Check the Answer Right Now!
Solution 4: Restart Home Network
In addition to poor Internet connection, improper Internet connection can cause the Netflix code tvq-st-103 as well. In this case, you should restart your home network. Turn off the Internet first, and then turn on it again.
Then, run Netflix to see if the Netflix tvq-st-103 is solved or not.
Solution 5: Reinstall Netflix
Reinstalling Netflix has also been proven to be useful. For this, you can follow the steps below!
Step 1: Open Settings by pressing Windows and I keys, and then click on Apps to go on.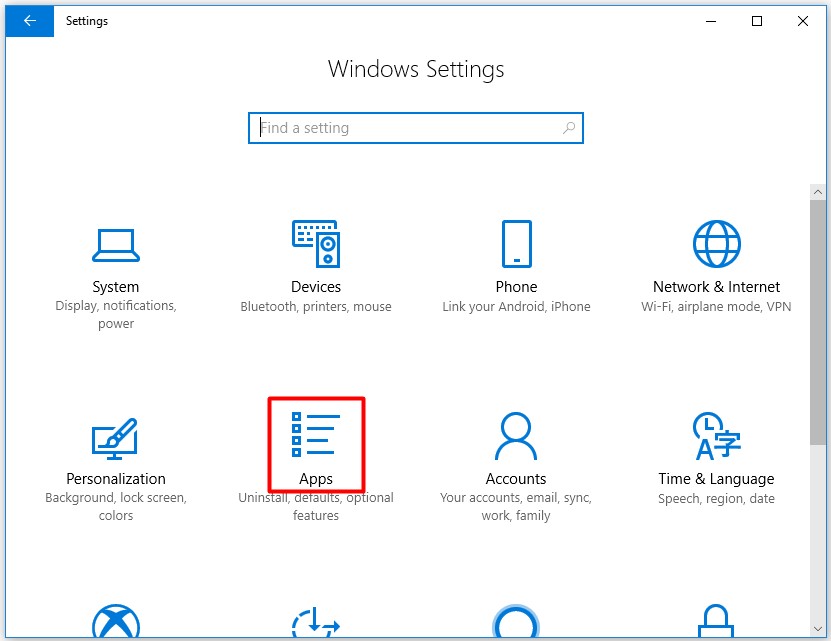 Step 2: Move to the right side of the prompted window and then scroll down the content to find Netflix app. Then click on it and choose Uninstall. In the next elevated confirm window, click Uninstall to execute the operation.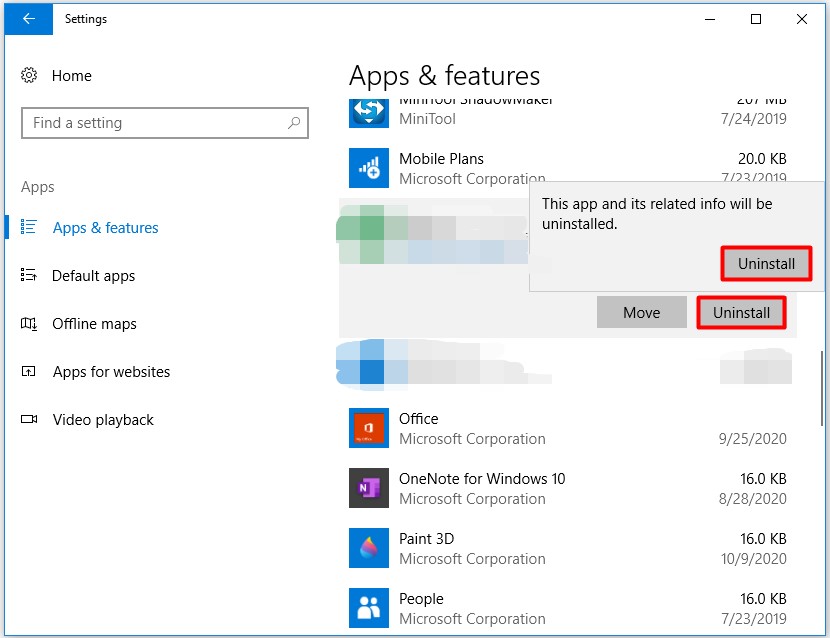 Step 3: After uninstallation, move to the official website of Netflix and download it.
Are you seeking for methods to fix Netflix error code tvq-st-103? Here are 5 effective and reliable methods for you! You can fix the Netflix error tvq-st-103 by using the provided methods in the post. Hoping these methods will be helpful for you.