Summary :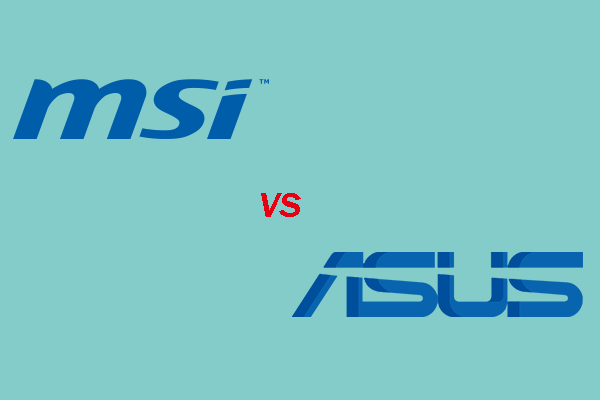 Do you want to know about MSI vs ASUS? Both of them are good motherboard and PC manufacturers. In this post, MiniTool Partition Wizard will compare them in terms of motherboards and gaming laptops.
MSI vs ASUS: Company Profile
MSI, short for Micro-Star International Co., Ltd. is an electronic component manufacturer and brand established in 1986. In the early days, its main products are motherboards and graphics cards. In recent years, it has entered e-sports computers and has taken a market share of approximately 20% in high-end gaming computers.
ASUS is a multinational technology company established in 1989. Its main products are desktops, notebooks, tablets, workstations, servers, motherboards, graphics cards, monitors, storage devices, peripherals, etc. In 2020, ASUS was named the world's best laptop brand that year by LAPTOP Magazine, a well-known computer evaluation media in the United States.
When it comes to MSI vs ASUS, two aspects are usually mentioned — motherboard and gaming laptop.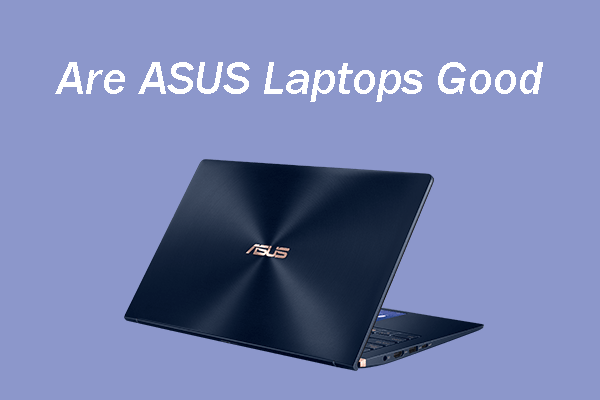 ASUS is a famous PC brand but you may be not familiar with it. This post will introduce it to you and tell you whether it's worth buying.
MSI vs ASUS: Motherboard
Both MSI and ASUS have a large range of boards that cover all budget levels. The difference is that ASUS usually produces high-performing motherboards that come with strong VRM modules at all price ranges.
Both ASUS and MSI are good motherboard manufacturers, but ASUS is better due to the following reasons:
ASUS is known for being incredibly stable while MSI only offers great stability for its top-tier motherboards.
ASUS is the only producer that has so many important software solutions. Its AI Suite 3 covers the most granular software solutions on the market.
Whatever you pay for a board, MSI only offers 1-year warranty. On the contrary, ASUS has different warranties for its boards. The standard one is 3 years for all motherboards, but TUF and TUF Gaming series motherboards have a 5-year warranty.
Of course, if you want to compare ASUS vs MSI motherboard in terms of a specific model, you should refer to professional motherboard benchmark websites.
MSI vs ASUS: Gaming Laptop
Both MSI and ASUS gaming laptops have power and a number of extra features that are attractive to gamers, but each of them also has its disadvantages. The following contents will touch upon their pros and cons.
Design
ASUS has a wide range of stunning gaming laptops that you can pick and the ROG series is a perfect example of the company's superb level of excellence in terms of design.
Most of their gaming laptops come with sport stylish chassis and beautiful, sturdy, and comfortable keyboards with red-backlit. In addition, the WASD keys are marked, which gives you full access to your gaming arena.
As for MSI gaming laptops, they look basic and boring compared to Asus gaming laptops. In addition, MSI laptops are more cumbersome than Asus, which makes it more difficult to carry MSI laptops around.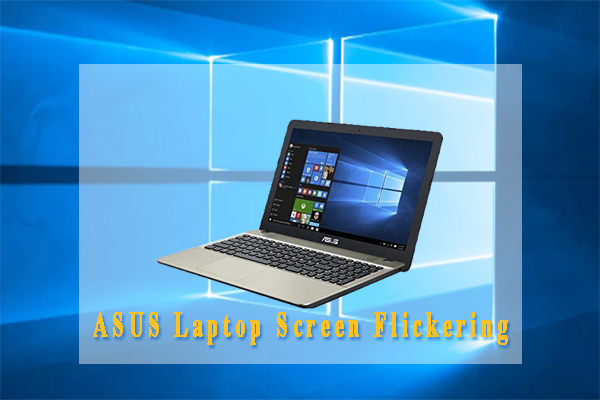 Have you come across ASUS laptop screen flickering? A lot of Windows users are troubled by it. Don't worry. This post shares you with several effective fixes.
Components
ASUS gaming laptops come with powerful motherboards, enhanced GPUs, and a dual-fan cooling system. They also offer SonicMaster that delivers an immersive level of sound quality with the AudioWizard feature, and Full HD IPS panel displays.
As for MSI, it's famous for gaming laptops. Although MSI's motherboards are not as good as ASUS's, MSI gaming laptops have other advantages, for example:
They have exclusive cooler boost technology, which makes it possible for you to play games for a longer period of time without worrying about your laptop overheating.
Some of their newer models are equipped with solid-state drivers and dual GeForce graphics.
The display on their laptops has a fast refresh rate along with NTSC displays. Their laptops are full HD and make use of true color technology. This allows for images to have finer details.
The Cherry MX speed switch feature makes it possible for users to click fast when using the keys.
The Nahimic audio technology allows gamers to enjoy 360 degree audio experiences.
Price
ASUS also produce laptops for other uses and you can find cheap ASUS laptops. However, MSI only produces gaming laptops and their laptops start from $800, and you can even get the big ones for around $5000.
Top 4 Best MSI Gaming Laptops In 2020 You Should Know
Bottom Line
Both MSI and ASUS are good brands. If you really want to choose between them, please balance between budget and features. Then, you can make a buying decision.