Summary :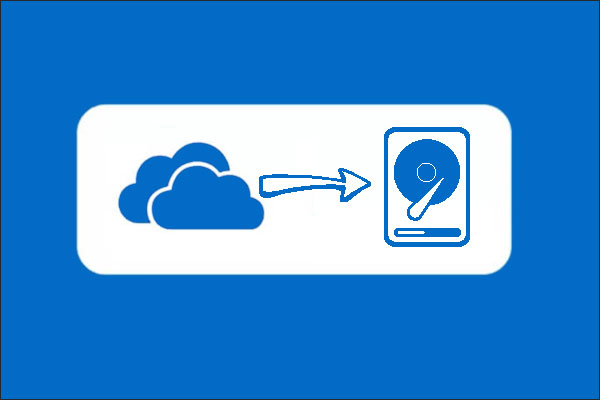 The question "How do I move files from OneDrive to my hard drive" is asked by many users. In fact, the transfer can do done by using copy and paste. This post explains why it works and shows you how to keep your OneDrive from getting full of files.
How Do I Move Files from OneDrive to My Hard Drive?
I recently uploaded a large number of photos (to what I thought was the photos folder on my PC but appears to have been OneDrive) and consequently my OneDrive is overfilled and unable to sync.  I do not appear to have been successful in deleting photos from my OneDrive account to bring the storage down to the limit.

answers.microsoft.com
Tip:
When the local drive is getting full of files, you can try
MiniTool Partition Wizard
. This program can help you take free space from other partitions with ease.
When your OneDrive is full or near your storage limit, you should pay much attention. Your account will be frozen once more and you will not be able to unfreeze it again if you do not deal with the problem within a month.
To deal with the problem, you can choose to spend money to get more cloud storage or you can try to remove some files from your OneDrive.
Some users choose the second option and ask "how do I move files from OneDrive to my hard drive". In fact, it is easy to do that as files in your OneDrive folder are already on your computer. So, you just need to use copy and paste to complete the transfer:
Open your OneDrive directory;
Select the files you want to move and then right-click on them;
Select the Copy option;
Open the desired hard drive and paste the copied files.
Bonus: Keep OneDrive from Getting Full of Files
Apart from moving files from OneDrive to your hard drive, you can also take the following resorts.
According to Microsoft, you can delete the largest files on your OneDrive. The files will be read-only, but you can download or delete them to get back under your storage limit.
Alternatively, you can free up your OneDrive storage by choosing which OneDrive folders to sync to your computer.
Step 1: Click the OneDrive icon in the notification area. If the icon is unavailable, try to get it back.
Step 2: Select Help & Settings and then select Settings.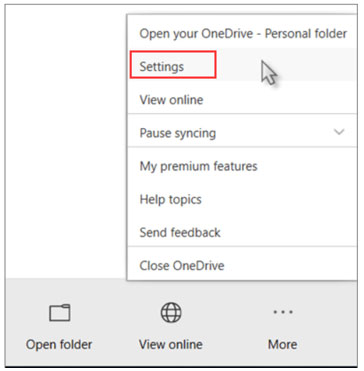 Step 3: One the Microsoft OneDrive window, switch to the Account tab, and select Choose folders.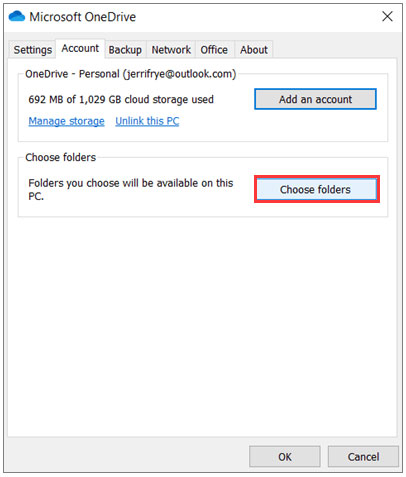 Step 4: You will see the Sync your OneDrive files to this PC dialog box. In this box, please untick the folders you do not want to sync to your computer. After that, click the OK button to confirm the changes.
Hard drive getting full is another common issue. If your hard drive has little free space, you can try the solutions mentioned in the following post.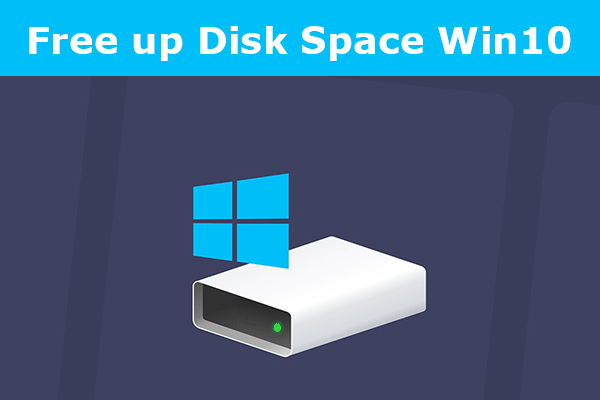 C drive keeps filling up with unknown files? Here we provide you 10 solutions (with detailed steps) to free up disk space in Windows 10.