Microsoft Teams is a popular communication tool among Windows users. However, some users reported that they encountered Microsoft Teams error code 500 while using this tool. To fix the issue, MiniTool Partition Wizard puts together some solutions here.
Microsoft Teams is a communication program provided by Microsoft. It is available on Microsoft Windows, macOS, Linux, Android, and iOS. With this program, users can meet, chat, call, and collaborate at anytime and anywhere.
It has millions of users as of 2021. Microsoft even plans to add Microsoft Teams as a pre-installed program in Windows 11. It has already added the preview of Chat from Microsoft Teams.
To use Microsoft Teams, users need to log in with their account after launching the program. Unfortunately, some of them received error code 500 during the process, as the following picture shows.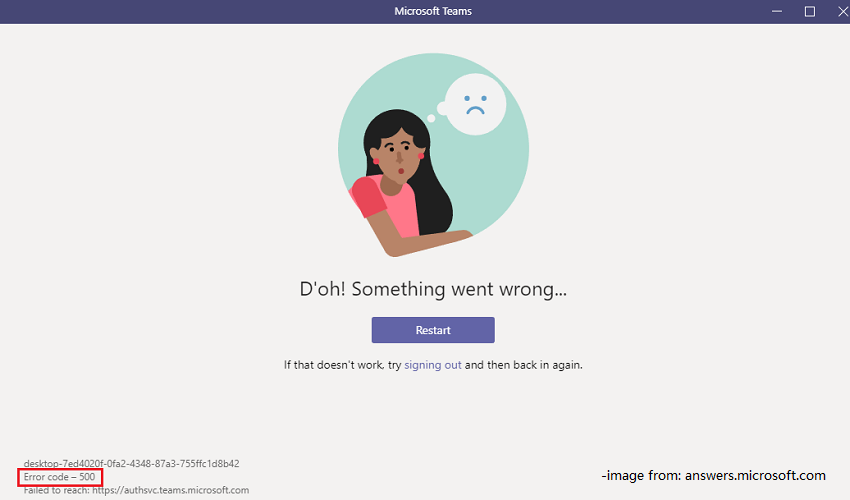 The problem can be caused by various factors. If you are bothered by the same error, you can try the following solutions one by one to fix it.
Solution 1: Sign out and Log in Again
When you encounter Microsoft Teams error code 500, you can try restarting the program. If the error code pops up again, you can sign out and then log into your account to check whether it helps. You can click the Signing out hyperlink on the error window or follow the steps below.
Step 1: Right-click the Microsoft Teams icon on the taskbar. If you don't find the icon, you need to click the arrow icon on the taskbar to expand the hidden icons.
Step 2: In the pop-up menu, select the Sign out option.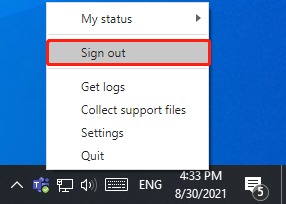 Step 3: Sign in with your account and check if the Microsoft Teams error code 500 disappears.
If you still receive the same Microsoft Teams login problem, move on to the next solution.
Solution 2: Remove Credential information for Microsoft Teams
Microsoft Windows 11/10 has a built-in Credential Manager that stores sign-in information for applications, websites, as well as networks. If the credentials for Microsoft Teams are corrupted, you might encounter the error code 500 while using Microsoft Teams. In this case, you can remove the Microsoft Teams credentials.
Step 1: Press Win + S to open the Windows Search utility. Then search for Credential Manager and launch it.
Step 2: There are two types of credentials: Web Credentials and Windows Credentials. You need to select Windows Credentials.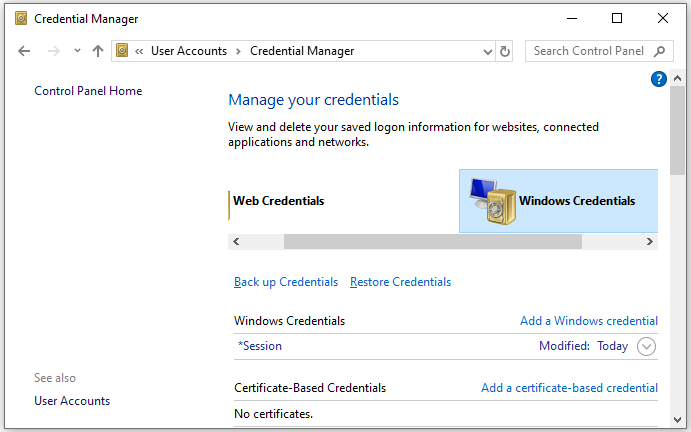 Step 3: Scroll down to find the credential option related to Microsoft Teams. Then expand it and click Remove. Repeat the operation to remove all the involved credentials.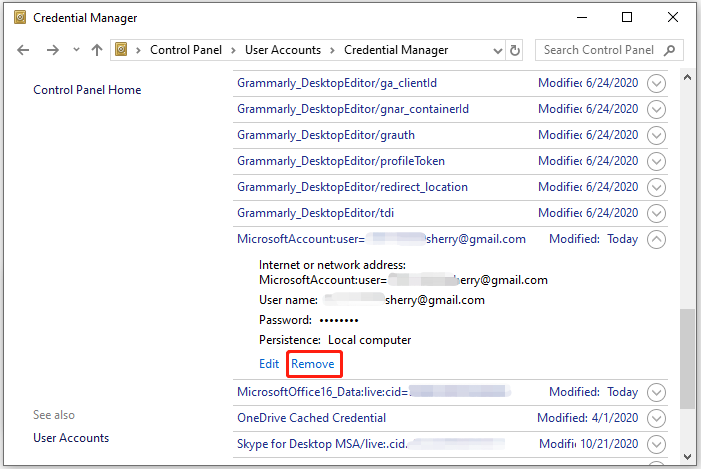 After that, restart your computer, launch Microsoft Teams, and log in with your account.
Solution 3: Delete Cache Data for Microsoft Teams
To solve Microsoft Teams error code 500, you can also try clearing cache. In this way, corrupted cache data can be removed.
Step 1: Press Win + R to invoke the Run window. Then type %appdata% in the box and click OK to navigate to the Roaming folder quickly.
Step 2: Go to Microsoft > Teams > Cache.
Step 3: Press Ctrl + A to select all the items, and then delete them all.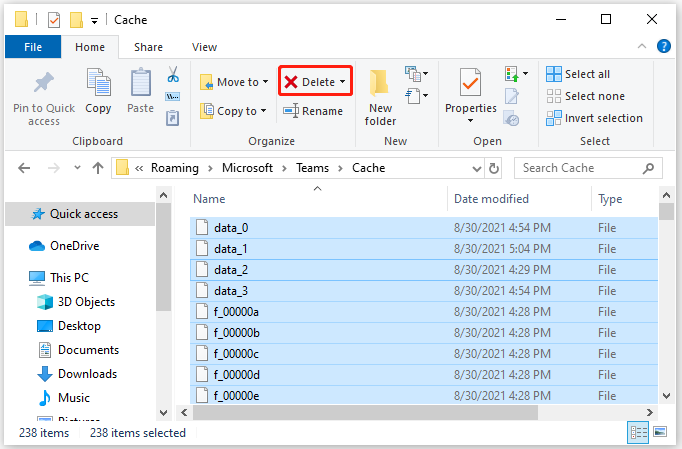 Solution 4: Reinstall the Microsoft Teams Client
If all the solutions above failed to solve the Microsoft Teams login problem with error code 500, you might need to reinstall your Microsoft Teams. You just need to:
Go to Control Panel > Uninstall a program.
Right-click Microsoft Teams and select Uninstall.
Follow the on-screen instructions to finish the operation.
Download Microsoft Teams from the official website and reinstall it.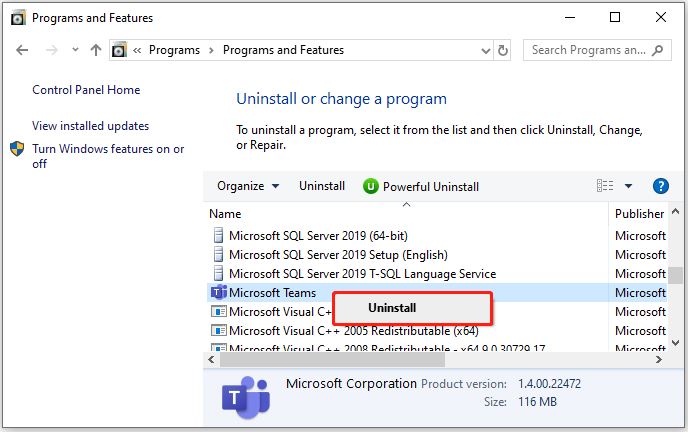 After reinstalling the client, you can check whether the Microsoft Teams error code 500 has been solved.