Microsoft is now open Microsoft Store to third-party app storefronts. But currently, only Amazon and Epic Games Store agree to participate in this project. Due this project, you can install Andriod apps on Windows 11. This post from MiniTool Partition Wizard brings more details.
Invite Third-Party App Stores to Integrate into the Microsoft Store
New Microsoft Store has come with Windows 11. To bring better experience to Windows 11 and Windows 10 users, Microsoft opens its Microsoft Store to third-party app stores. Currently, it's sure that both Amazon and Epic Games Store will appear in the Microsoft Store in the coming months.
What does it mean that Microsoft Store is open to third-party app stores? According to Giorgio Sardo, general manager of the Microsoft Store, those third-party storefront apps will have a product detail page like any other app, which can be found via search or by browsing.
And therefore users can easily find and install those apps with the same confidence as any other app in the Microsoft Store on Windows.
With no doubt, opening Microsoft Store to third-party app stores is a good thing. For Microsoft, it improves the attractiveness of Windows OS. For third-party app stores, Microsoft promises that it won't demand a share of revenue from their shops. For users, they can get and run third-party storefront apps more easily, including Android apps.
Android Apps Are Coming to Windows
In the past, to run Android apps on Windows, you need Android emulators. But Microsoft Windows team has been working on making Android apps run on Windows. For example, Your Phone app lets you pair your Android device with a Windows 10 PC so you can send and read texts, make and receive calls, see your photos and get notifications.
Toward the end of last year, Microsoft released an update for Your Phone. This update allows you to run Android apps from your phone on your Windows 10 computer. But currently, this feature only works with Samsung devices.
Now, Android apps are finally coming to Windows. Amazon's Appstore will be integrated into the updated Microsoft Store, so users can get Android apps directly from Microsoft Store. In addition, by using Intel's Bridge technology, these Android apps can run natively on PCs with no emulators or app code changes.
How to Install Android Apps on Windows 11
Step 1: Open Microsoft Store. On its home page, there will be a button leading to the integrated Amazon Appstore page for Android app download and installation.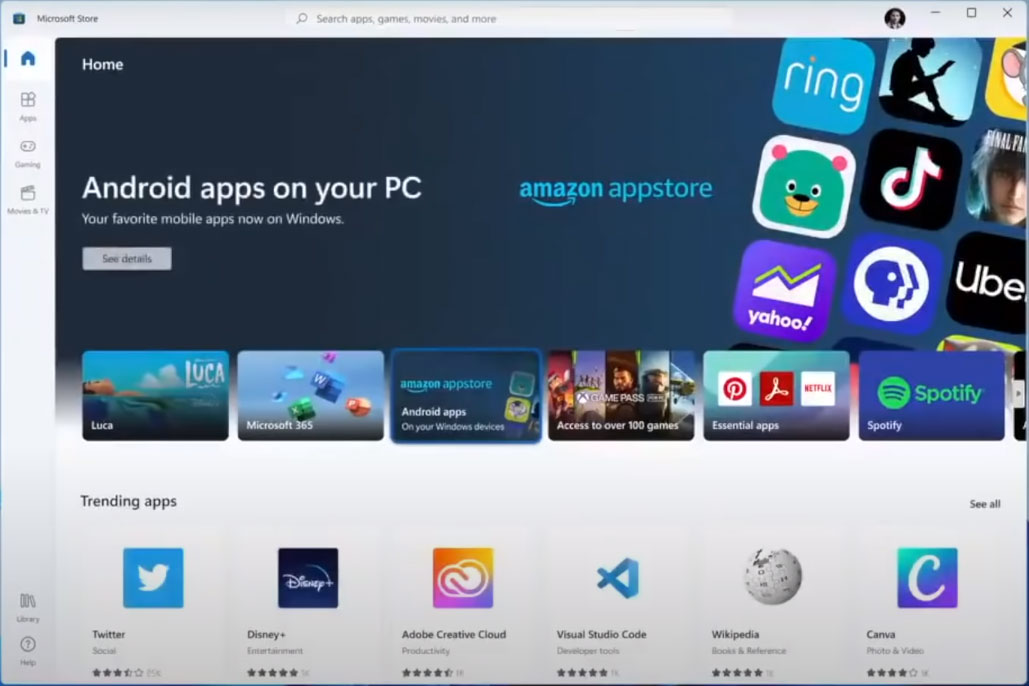 Step 2: On the Amazon Appstore page, you will see many Android apps here. Click one app and you will get to its product detail page.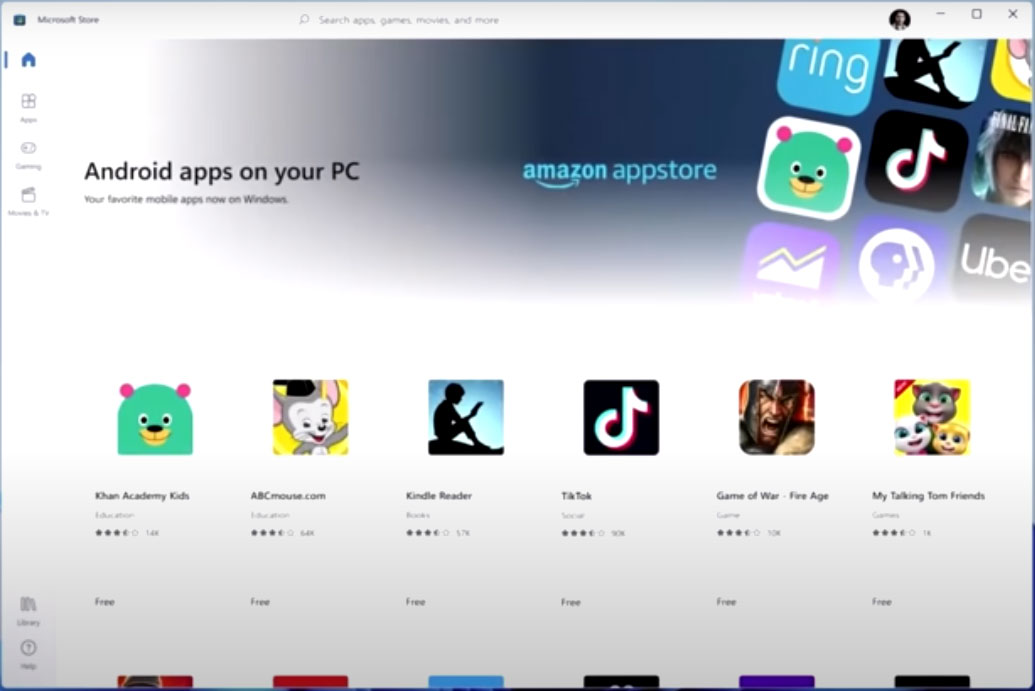 Step 3: In the product detail page, under the Android app icon, you will see a link "Get from Amazon Appstore". You just need to click this link to download and install the Android app.
Tip: You will need an Amazon account to purchase and download an Android app onto your Windows 11 device. The account can be that you use for online Amazon purchases, Kindle, Twitch, or Audible.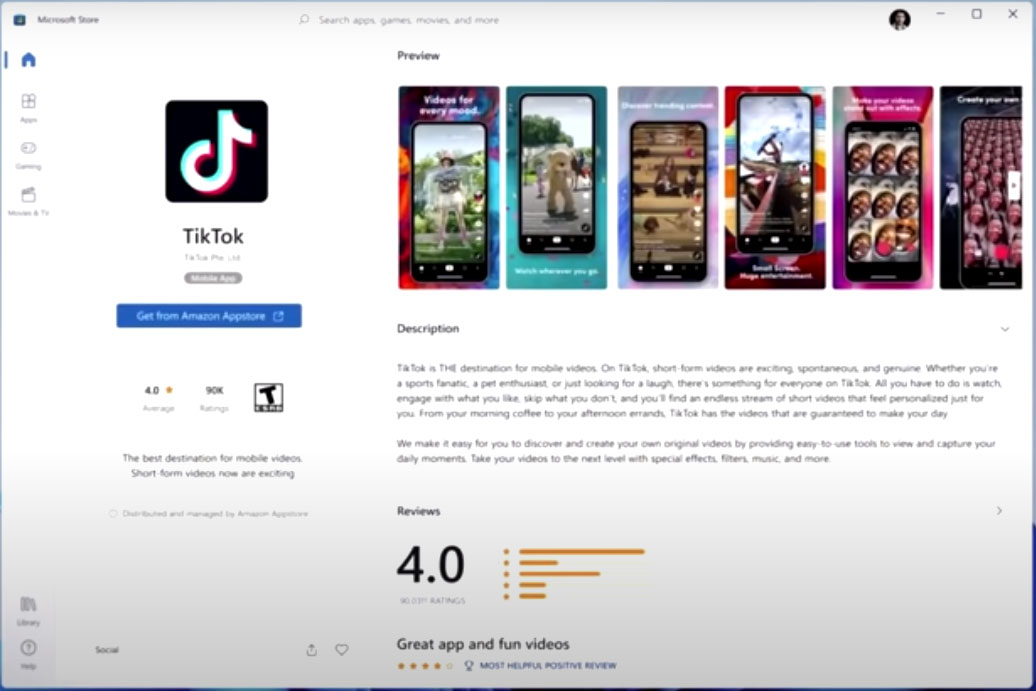 Once you've installed an Android app on your Windows 11 PC, you can open and run it the same way you would with a Windows app. But because the Android app is designed for use on smartphones, it may not fill the entire screen on your Windows 11 device.