A large number of people want to install Microsoft Money. Where to find a Microsoft Money download? In this post, MiniTool will guide how to download and install Microsoft Money Windows 10 properly.
What Is Microsoft Money
Microsoft Money is a personal finance management tool developed by Microsoft. This program has many practical features such as view bank account balances, create budgets, and track expenses. It's mainly used for computers installed with the Microsoft Windows operating system and certain versions of Windows Mobile.
The first version of Microsoft Money was introduced in 1991 and it was available for desktop versions of Windows. It is widely popular for several years, however, Microsoft announced that it will stop releasing new versions of the Microsoft Money software in 2008. After January 2011, Microsoft stopped the online services and users couldn't enjoy any supports from Microsoft.
All online services of the MS Money software are not available, including online quotes, statement downloads, bill payment, data sync with MSN Money, etc. That is to say, you won't get any help from Microsoft if you encounter any problems.
Although this program was discontinued, Microsoft released a replacement version, named Microsoft Money Sunset. It contains two editions: Money Plus Deluxe and Money Plus Home & Business. The Sunset version allows users to open and edit Money data files, but certain online features or supports are unavailable. So, we recommend you shouldn't install the Money Plus Sunset version if you have any of the previous versions of the software.
How to Download and Install Microsoft Money Windows 10
Since Microsoft Money is officially discontinued, you may receive a message saying "We're sorry, this download is no longer available" or "error 404 - not found". Don't worry. Here you can get the Microsoft Money Plus Sunset Deluxe from a trusted source. Let's see how to download and install Windows 10 Microsoft Money.
Step 1. Click here to open the download page for Microsoft Money Plus Sunset Deluxe and click on Download Now.

Step 2. Wait for the download process to complete.
Step 3. Once download, double click the USMoneyDlxSunset.exe file on your desktop and click on Yes to confirm when you are prompted with a UAC window.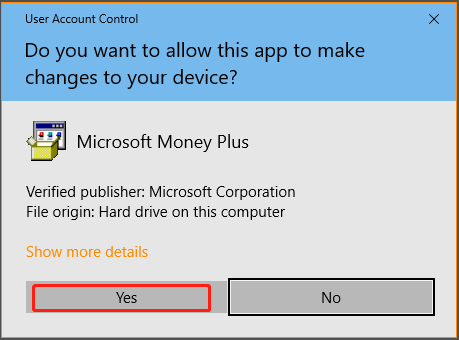 Note: You may get a message saying that some antivirus software may interfere with the Microsoft Money setup and Money may then restart your computer if needed. Click on Yes.
Step 4. Read the Microsoft license terms and click on the I Accept button to continue.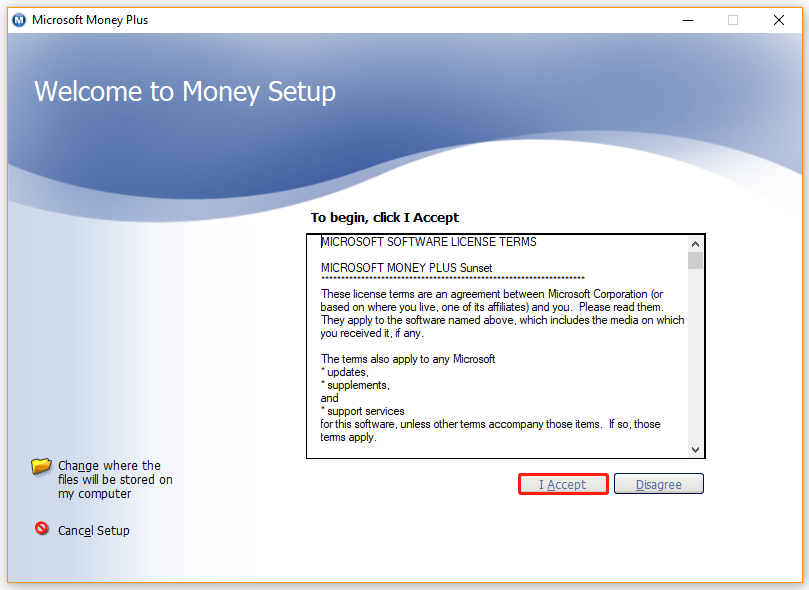 Step 5. Wait for the installation to complete. Once done, you should see a message saying that Installation is complete, and click on Finish to confirm it.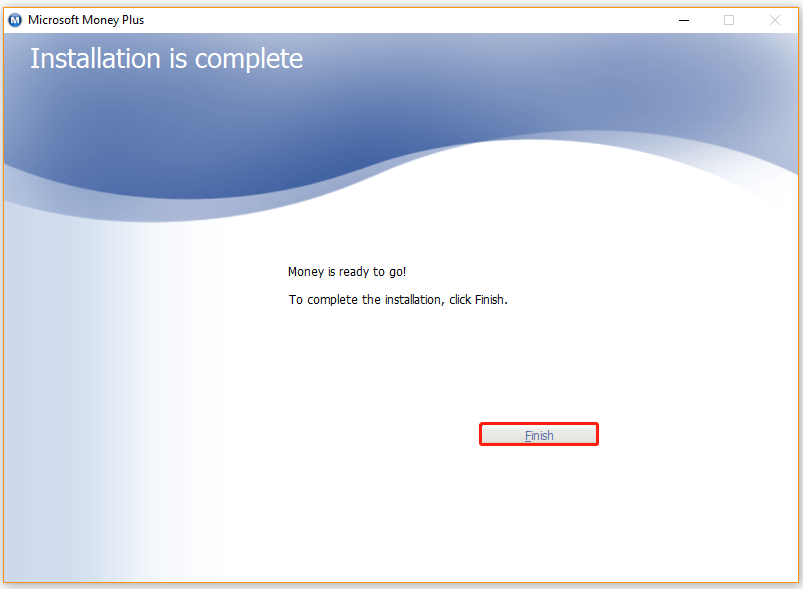 Step 6. After you installed the Windows 10 Microsoft Money software successfully, you can double click the Microsoft Money Plus shortcut and start using the tool.
Of course, if the Microsoft Money software still can't work for you on Windows 10, you may consider using some alternatives like Moneydance, Quicken, AceMoney, MoneySpire, and so forth.