What is mfc100.dll? What can you do if mfc100.dll is missing or not found? You will get the answers in this post from MiniTool Partition Wizard. Here are 6 feasible solutions to mfc100.dll and you may benefit from them.
The mfc100.dll is also known as MFCDLL Shared Library – Retail Version. It is an essential system file in Windows operating system which is commonly associated with Microsoft Visual Studio 10. The mfc100.dll contains a set of procedures and driver functions to ensure the associated programs operate properly.
Sometimes, mfc100.dll file might run into certain problems due to multiple reasons, including virus attacks, conflict software and hard drive errors. And you might get the following error messages:
dll is missing from your computer.
dll error loading.
dll was not found.
Cannot find mfc100.dll.
…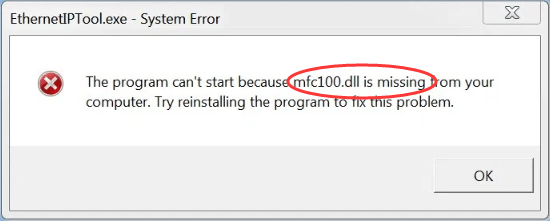 If you receive mfc100.dll missing or not found error, perhaps you've deleted it by mistake. So, you should firstly check the Recycle Bin to see if you can restore it. Otherwise, you can try the following solutions to solve the problem.
Note:
If you are unable to log into the computer, you might need to
enter Safe Mode
and then try these fixes.
Fix 1: Download Microsoft Redistributable Package
Microsoft Visual C++ Service Redistributable Package is a program used to fix various MFC security issues. It can also replace or repair the mfc100.dll file in the system to resolve the issue under our discussion.
Just visit the official website and click the Download button to get the correct version as per your Windows edition. Install it on your computer and it will try to fix potential problems related to the mfc100.dll file.

Fix 2: Scan for Viruses and Malware
It is proven that some viruses and malware might damage the DLL files and lead to certain problems such as mfc100.dll not found issue. So, it is necessary to scan your system for viruses and malware.
If you don't install any antivirus applications, you can use Windows Defender antivirus to achieve that. Just go to Windows Settings > Update & Security > Windows Security > Virus & threat protection and click Scan options in the new window. Then, check Full scan and click Scan now to start checking files and running programs on your hard disk.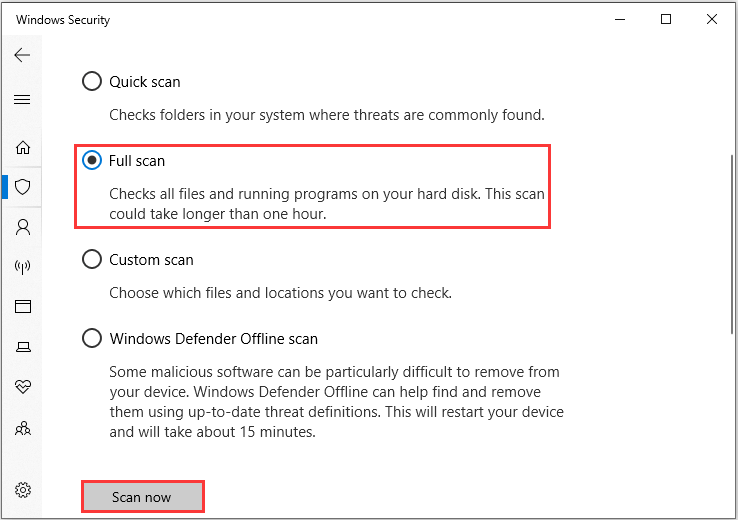 Fix 3: Use System File Checker
For the problems with system files, it is a good choice to use the System File Checker utility. It is a built-in tool in Windows which scans all the system files and replace the problematic one with a cached copy. Here's how to use it:
Step 1: Press Windows + R to open Run dialog.
Step 2: Input cmd and press Ctrl + Shift + Enter to run Command Prompt as administrator.
Step 3: Type the command sfc /scannow and press Enter.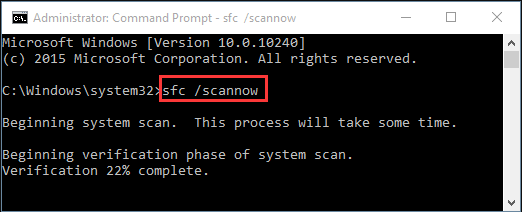 After the verification process is completed, restart your computer and check if mfc100.dll missing error is fixed.
Fix 4: Reinstall the Problematic Program
According to the report, the mfc100.dll errors might occur if a certain program is not properly installed. If the mfc100.dll not found or missing error appears after you install a program, then this program might be the culprit of mfc100.dll errors.
If this is applicable in your case, don't hesitate to uninstall the program from your computer. Then, restart your system and download and install it again. After properly installing the application, restart the PC and check if the error has been resolved.
Fix 5: Check for Hard Drive Errors
The hard drive corruption is also a possible reason for mfc100.dll errors. In this case, you need to take actions to repair hard drive errors. To do that, just open Command Prompt as administrator and execute the command chkdsk *: /f. You need replace * with the drive letter of the partition you want to check.
Then, this tool will fix any detected errors automatically. To get more methods to repair hard drive error, you can check this article: How Do I Repair Hard Drive Error with Windows 10 CHKDSK Utility?
Fix 6: Perform System Restore
Finally, if you cannot fix mfc100.dll errors with above methods, you'd better perform system restore to restore your system to an earlier date before the error occurs.
Step 1: Type restore in the Search bar and click Create a restore point from the result.
Step 2: Click System Restore under the System Protection tab.
Step 3: Skip the welcome page, select a restore point and click Next button.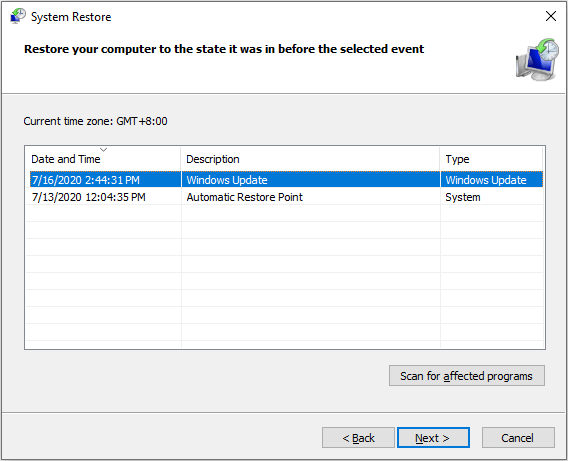 Step 4: Click Finish button to confirm your restore point.
After you restore the computer to a previous date, the mfc100.dll error should be resolved.