It is necessary to merge partitions to get more free space of the hard drive. And do you know how to merge partitions in Windows XP without data loss? This article shows you the best way to merge two partitions.
When You Need to Merge Partitions?
If the free space of one partition is run out of, you can choose to extend the partition or merge the partition to increase the available space. However, when you choose to merge partitions, the other partition should be completely empty so as to avoid some files bearing the same name to be overwritten.
However, if you are using Windows XP, how can you merge partitions? Since there is no Extend Volume feature in the Disk Management of Windows XP, how to perform Windows XP merge partitions with ease and would not lose any data and file?
How to Merge Partitions in Windows XP without Data Loss?
As for how to merge partition in Windows XP, you need to take a piece of third-party software since the Disk Management tool is not functional. Thus, the professional partition magic – MiniTool Partition Wizard would be a good choice.
MiniTool Partition Wizard is designed to optimize partition and disk use. With its various powerful features, it can deal with many disks and partition matters, such as migrate OS to SSD, convert FAT to NTFS and so on.
So in order to merge partitions XP, you had better perform the task in MiniTool Recovery Environment. Thus, you can purchase MiniTool Partition Wizard from the following button to go on.
And we will show you how to merge partitions in Windows XP.
Tip: To merge partition, the two partitions should be NTFS and these two partitions should be neighboring.
Step 1: Install the program and launch it to enter its main interface.
Step 2: Then, go to the Tools tab and choose the Bootable Media feature to create bootable media so that you can boot your computer into WinPE.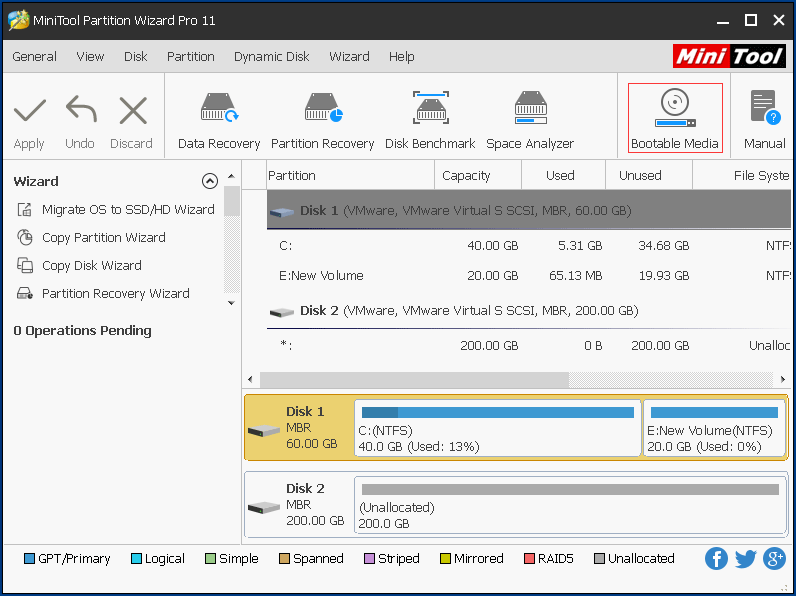 Step 3: Next, boot your computer from the bootable media. Thus, you need to how to boot your computer from the bootable media.
Step 4: After successfully booting your computer and entering the main interface, select the system partition and choose Merge from the context menu to continue.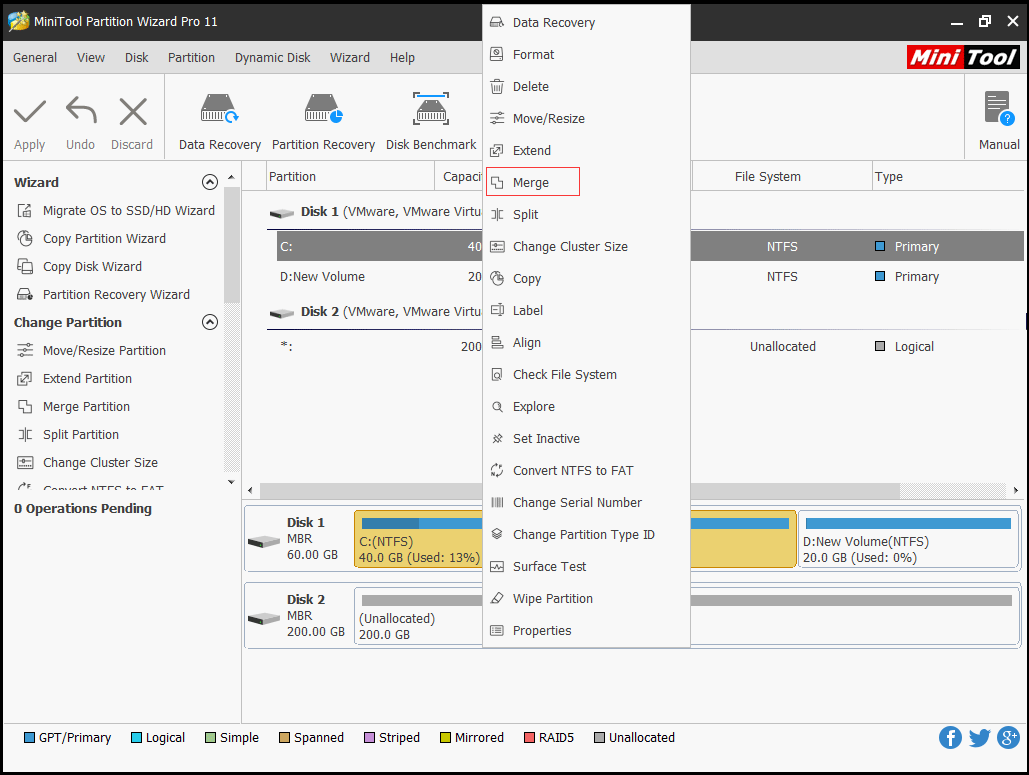 Step 3: Select the partition you would like to expand and click Next to continue.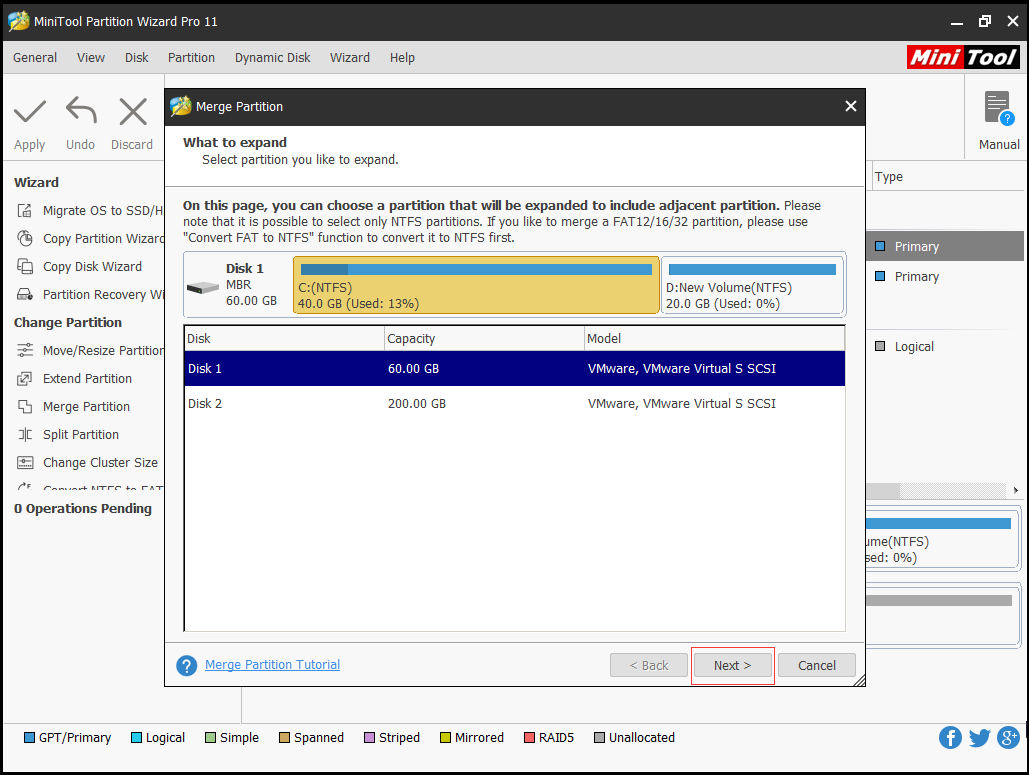 Step 4: Then select the partition that would be included to the target one and click Finish to continue.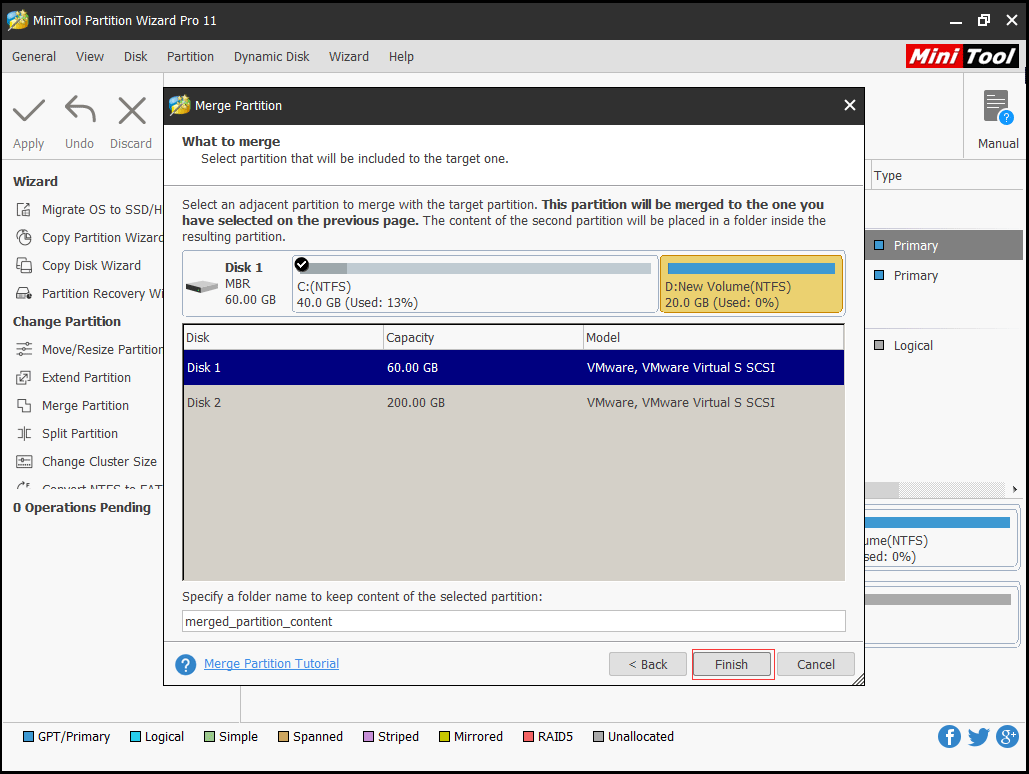 Step 5: Then you can preview the changes and click Apply to confirm the changes.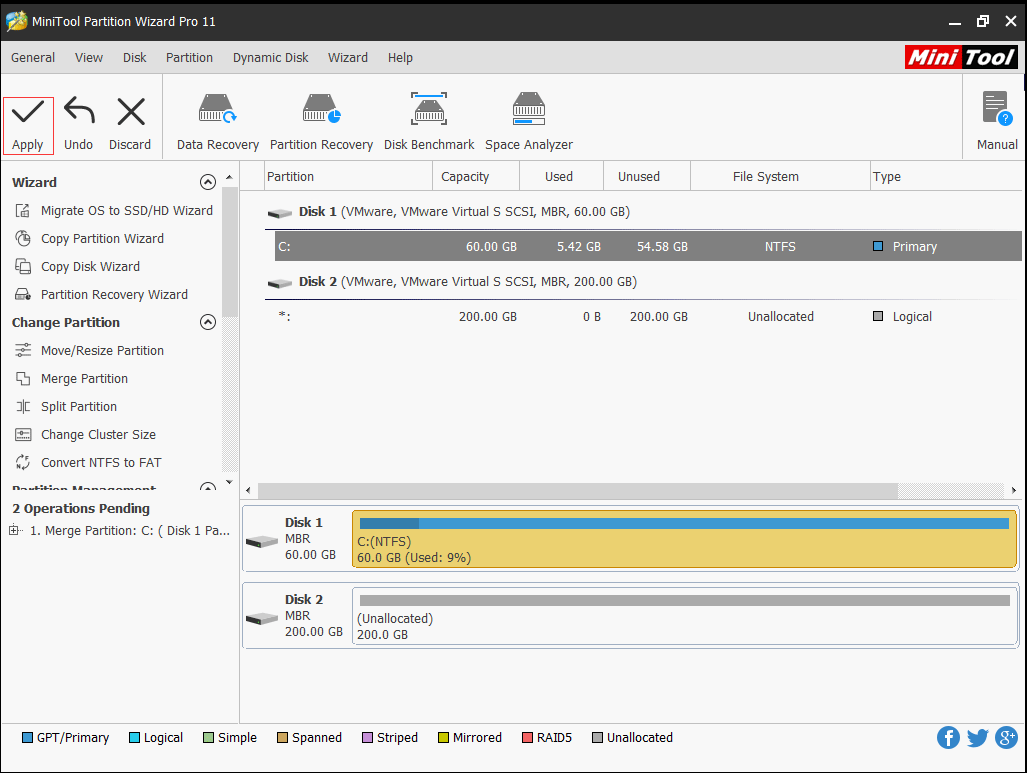 When you have finished all the steps, you have successfully finished the process of Windows XP merge partitions. And MiniTool Partition Wizard would not bring any damage to your original data and would not lead to data loss.
So if you want to expand the free space of system partition, try to use MiniTool Partition Wizard.
MiniTool Partition Wizard helps me to merge two partitions with ease and would not give rise to data loss. Try this powerful software. Click to Tweet
Bottom Line
In this post, we have introduced how to merge partitions in Windows XP with MiniTool Partition Wizard. If you want to merge partitions, try this program.
In addition, if you have a better way to merge partitions, please share it on the comment zone.
If you have any problem of MiniTool Partition Wizard, please feel free to contact us via the email [email protected].