Lexar released 2019 new SSD lineup. You may wonder how about this new lineup? Which one is the best choice? This article will walk you through the overall analysis of NM600 SSD, NS200 SATA SSD and SLC100 PRO SSD.
LEXAR'S 2019 SSD Lineup
Lexar is well known to anyone who has purchased the removable storage drive over the years. This brand provides memory cards, USB flash drives, internal and external SSDs. Not long ago, Lexar issued three new products: NM600 NVME SSD, NS200 SATA SSD, SL100 PRO USB-C drive.
Which one is worth shopping for? Here MiniTool Solution will give you a comprehensive analysis of their price, performance, controller, capacity and other product features. Let's keeping reading to see how about the three SSDs.
LEXAR NM600 NVME SSD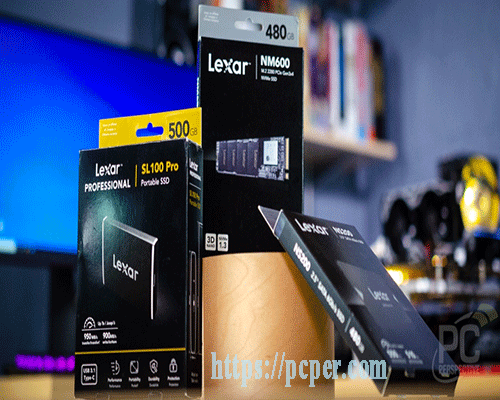 Read and Write Speed
There are 480 GB and 240 GB versions of the NM600, a PCIe Gen3 x4 drive with the rated sequential performance of up to 2100MB/s read and 1600MB/s write, contributing to you PC with fast load time and transfer speed from boot-up and shut-down. This SSD is similar to a drive like Mushkin's Helix-L, while it's much higher transfer speed Intel's 660p.
Controller
The NM600 NVME SSD makes full use of Silicon Motion's SM2263XT controller, which is a DRAM-less design using Host Memory Buffer architecture or HMB. Besides, using Micron 3D TLC NAND also provides this drive better performance than what we have seen from low-cost QLC drives.
Performance
Here the disk benchmark was made on a new ASUS ROG Crosshair VIII Hero Wi-Fi motherboard using an AMD Ryzen 9 3900X processor, with Windows 10 1903 version system and the latest drivers.
At the higher queue, its write and read speed is slightly more than the advertised 2100 MB/s read speed and exceeding its rated 1600 MB/s write speed. Moreover, compared to Crucial P1 or Intel 660p, its 4K random read performance is higher when placing the NM600 just above the MyDigitalSSD SBX.
LEXAR NS200 SATA SSD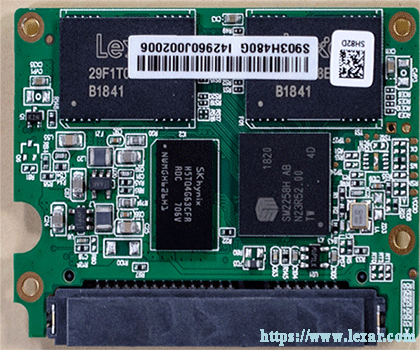 Read and Write Speed
Lexar NS200 SSD, a 2.5-inch SATA drive, boasts 960 GB, 480 GB, as well as 240 GB available versions with its rated sequential performance of up to 550MB/s read, 510MB/s write.
Controller
Combining with 512MB of SK Hynix DRAM, the NS200 uses Silicon Motion's SM2258H controller and Micron 3D TLC NAND. These configurations provide well performance, which is quite similar to those found in the Crucial MX500 SSD.
Performance
It's the same as above NM600 NVME SSD, the testing comes from an ASUS ROG Crosshair VIII Hero Wi-Fi motherboard with an AMD Ryzen 9 3900X processor and Windows 10 1903.
As is shown in the results, this SSD bears good SATA performance, reaching its rated read speed at QD32, while its write speed hasn't reached its theoretical 510MB/s sequential. At lower queue depths, the performance scales down naturally.
LEXAR SL100 PRO USB TYPE-C SSD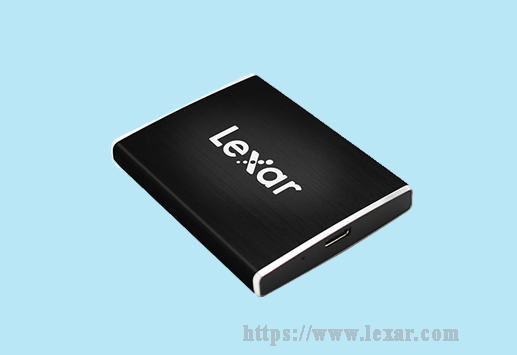 Read and Write Speed
With the gigantic capacity of 1TB or 500GB version, SLC PRO SSD owns its rated sequential performance of up to 950MB/s read, 900MB/s write. This is an external SSD that connects via USB 3.1 with both Type-C and Type-B cables. And it requires a 10Gbps connection of USB 3.1 to perform its full potential.
The Structure
This SLC PRO SSD has a weight of 2.5 oz. and a smaller footprint than a credit card which may be the same size as Samsung T3 drive. Its thickness is not more than half an inch. More importantly, it was designed with a nice build quality and a brushed aluminum exterior. If you choose this SSD, you can use DataVault Lite software on the drive for encrypting your files.
Performance
The Lexar SL100 Pro was connected via USB 3.1 Gen2 and use a 2019 HP Spectre x360 2-in-1 notebook running Windows 10 1809.
The drive hits 950 MB/s read speed. Write speed is slightly less than 900 MB/s, about 850 MB/s in the testing. With Windows 10 running, the initial write speed may seem to be over 1 GB/s, while OS caching is at play and the speeds soon settle to sub-800 MB/s numbers over larger transfers.
Product Comparison
Above all, the Lexar's 2019 SSD lineup provides good performance. In order to give you a better understanding, here we make a product comparison.
Let's start with their own price first. Here we refer to Amazon.com.
NM600 NVME SSD: $64.99 for 480GB, the price is $5 more than the similar Crucial P1 and Intel's popular low-cost 660p 512GB.
NS200 SATA SSD: $53.99 for 480GB, the same controller with Crucial MX500 drive and less $6 than it.
SL100 PRO USB TYPE-C SSD: $143.28 for 500GB, well below the $189 asking price of SanDisk's new Extreme Pro 500GB.
In a nutshell, the three SSDs have good performance. Among them, NNM600 SSD performs the fastest read and write speed at an affordable price, which is faster boot-ups, data transfers and application load times compared to a SATA SSD.
Besides, SATA SSD is also a good choice for gaming photo and video editing or other multimedia applications with impressive speed.
If you want to back up your disk, it's highly recommended that you choose SLC100 PRO SSD as external storage. This pro-SSD is large enough to save large files and has high-cost performance.