Have you seen iusb3mon.exe on your computer? So, what is iusb3mon exe? Is it Safe or a virus? How to fix the issue? This article from MiniTool Partition Wizard shows you the answers to the questions.
What Is Iusb3mon.exe?
The legitimate iusb3mon.exe process is a genuine software component belonging to the Intel USB Version 3.0 eXtensible Host Controller. The acronym IUSB3Mon stands for Intel USB 3.0 Monitor.
iusb3mon.exe is a background Windows service and acts as a listener, monitoring the current status of all USB ports that are active at any given time. The iusb3mon.exe process will generate custom popup event notifications if the user connects or disconnects the device using the 3.0 USB port.
Is Iusb3mon.exe Virus?
If you want to make sure that iusb3mon.exe is not malware in disguise, you can confirm that it has the iusb3mon.exe executable in the correct location.
Open File Explorer and navigate to C: > Program Files > Intel > Intel(R) USB 3.0 eXtensible Host Controller Driver > Application. If you can find the iusb3mon.exe executable there, it is not malware in disguise.
If you suspect that the iusb3mon.exe process is malicious (due to high resource usage or other reasons), the following article will help you fix this problem.
How to Fix Iusb3mon.exe System Error?
1. Run Antivirus Scan
When we are faced with the iusb3mon.exe system error, the first thing we must do is to run software to detect whether it is safe or not. Running it will give you an idea of what it is, and if antivirus or antimalware programs find it harmful to your PC, they will automatically fix it.
Step 1. Type virus in the search box and double click on the Virus & threat protection result.
Step 2. Inside the Windows Defender Security Centre, click on Run a new advanced scan.
Step 3. Select Full scan from the list of scan options and click on the Scan now button.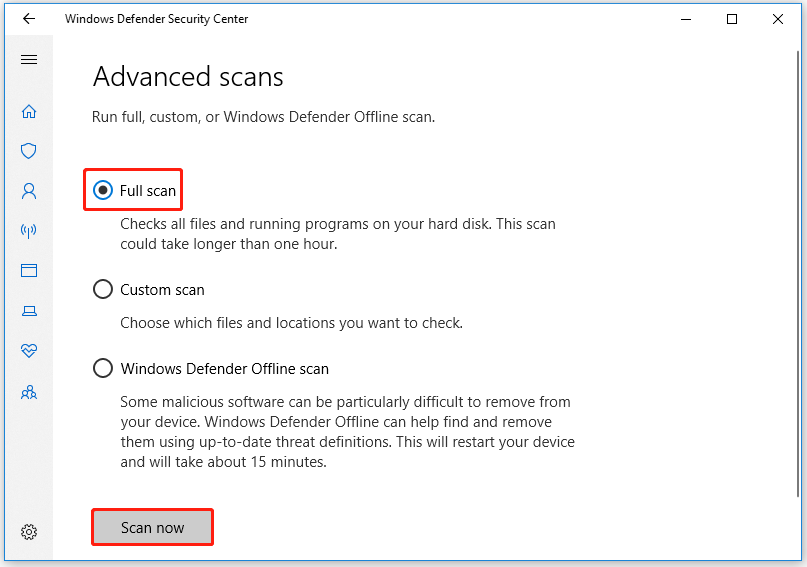 Now, Windows Security will start scanning your entire system to look for any virus.
2. Remove the Iusb3mon.exe
Deleting the iusb3mon.exe process certainly works and doesn't affect the state of the operating system in any way. However, simply removing the executable is not advisable as it may cause problems with the USB 3.0 eXtensible Host Controller software. Therefore, you must uninstall the Intel(R) USB 3.0 eXtensible Host Controller.
You can uninstall the iusb3mon.exe software by following the steps below:
Step 1: Press the Win + R key to open the Run dialog box. The type appwiz.cpl and press Enter to open the Programs and Features.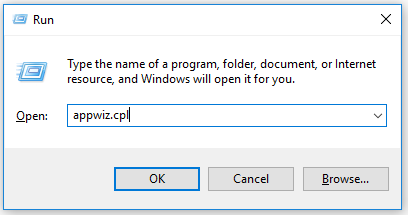 Step 2: In the Programs and Features window, browse the application list and find Intel(R) USB 3.0 3.1 eXtensible Host or Intel(R) USB 3.0 eXtensible Host Controller. Then right-click and select Uninstall.
Step 3: Follow the on-screen instructions to complete the uninstallation. After that, restart the computer.
Alternatively, you can use uninstaller software to remove this application. By using the uninstaller software, you will delete all files and registry entries related to Intel(R) USB 3.0 eXtensible Host Controller.
3. Check for Driver Updates
Since isub3mon.exe is part of the Intel® USB 3.0 eXtensible Host Controller driver, please check it for updates, and if any are available, install it to fix the error.
4. Reinstall the Software Drive
If updating fails to fix iusb3mon.exe related errors, then you must completely uninstall the driver and reinstall. You can download the original driver files on intel.com and install them manually.
5. Rest Your PC
If the fixes above did not fix the iusb3mon.exe system error, then resetting your PC is the last thing you should do. Even after a reset, your data will be safe, but you will see Windows 10/11 factory reset.
Bottom Line
Now you should know what the iusb3mon.exe is, whether it is a virus and how to fix iusb3mon.exe system error. If you have any different options for the iusb3mon Windows 10 process, you can share it with us by leaving comments in the following comment zone. We are glad you shared it with us.