If your laptop has a mouse, you can right click on it very easily. However, sometimes, you need to right click on a laptop without using a mouse. In this case, you need to use the touchpad or keyboards to give a right click. In this post, MiniTool Partition Wizard shows you how to right click on a laptop with the touchpad or keyboards.
In general, most laptops have a built-in touchpad, which can be regarded as a replacement of the mouse. You can use the touchpad to perform various operations, including right click. Apart from the touchpad, some operating systems allow you to use keyboards to perform a right click.
However, different operating systems require different gestures or key combinations to give a right click. Here, I will show you how to right click without a mouse (mainly on Windows, Chrombook, and Mac).
How to Right Click on Windows Laptops
If your laptop uses the Windows operating system, here are some touchpad gestures for you:
Clicking: Tap the touchpad.
Right-clicking: Tap the right touchpad button. (Usually, there are right and left buttons on the bottom of the touchpad. These two buttons are separated by a vertical dividing line.)
Clicking and dragging: Press the left touchpad button and drag your finger on the touchpad to drag the document.
Scrolling: Place two fingers on the touchpad and slide it horizontally or vertically.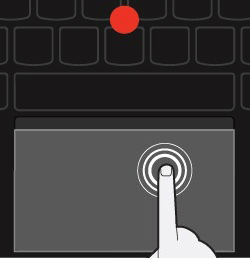 Of course, you can also right click with keys. Here is the guide:
Click Start.
Type Mouse Keys.
Click on Turn Mouse Keys on or Off. Then, you can move the cursor around using the numerical keypad buttons. Now, "/", "*" and "-" act as the mouse buttons. With "-" acting as the right mouse button.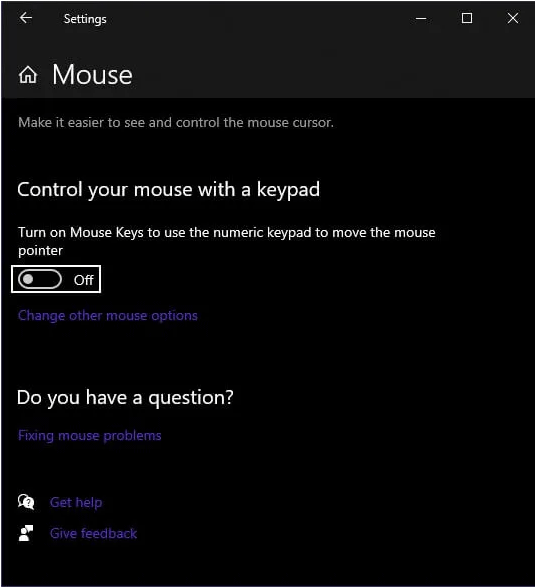 Apart from the above methods, you can also right click on the laptop by pressing a key like the following picture:

Or, you can try pressing "Shift + F10" to give a right click.
Here Are 9 Solutions to Mouse Right Click Not Working
How to Right Click on a Mac
Mac laptops don't have a right-click button on the trackpad, but there are other approaches you can use. Here are two ways for you:
Hold down the "Control" key while clicking the trackpad.
Click with two fingers rather than one to right-click or hold two fingers down on the trackpad and click with your thumb.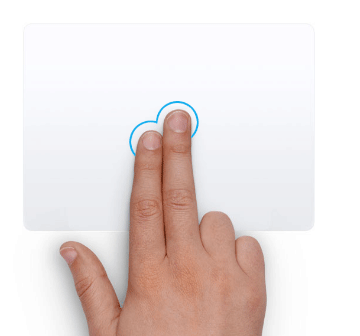 MacOS also has the mouse key feature. You can activate it through the following steps:
Click the Apple menu button.
Choose System Preferences.
Choose Accessibility.
Now click Pointer Control.
Click Alternative Control Methods.
Activate Mouse Keys.
You can also activate this feature quickly and easily by using Option-Command-F5. After activating the mouse key, you can press "Control + I/5" to perform a right-clicking.
How To Fix Right Click Menu Keeps Popping Up Windows 10
How to Right Click on Chromebook
Chromebooks also come with a touchpad. With the touchpad, you can perform various operations, just like the follows:
Clicking: Click or tap the bottom half of the touchpad.
Right-clicking: Click or tap the touchpad with two fingers.
Scrolling: Place two fingers on the touchpad, move your finger up or down to scroll vertically, or move your finger left or right to scroll horizontally
Dragging and dropping: Tap and hold the item you want to move with one finger, then drag the item to a new location, and finally release your finger.