Many people wonder what will happen to Flash games as Adobe ended the support for Flash at the end of 2020. In this post, MiniTool shows you how to play Flash games after 2020.
Adobe Stopped the Support for Flash
Adobe has stopped the support for Flash player on December 31, 2020. In addition to that, Adobe also asked all its users to entirely uninstall Flash players for the sake of security. Therefore, all major browsers removed Flash support at the same time or in early 2021.
Given that fact, websites with Flash-based content like games and animations have no alternative but to remove them as well. Since then, plenty of modern web browsers have been beginning to support Java and many web-based games designers have moved to things other than Flash as well.
Tip: By the time Adobe stopped supporting Flash, tens of thousands of Flash games had been developed. Nintendo had launched its own Flash game. For instance, Mission in Snowdriftland is a way to advocate other Nintendo products.
What will happen to Flash games after the Flash player ends of life? At the same time, a lot of gamers wonder how to play Flash games after 2020. These Flash games are at the risk of being lost permanently. Fortunately, there are some methods to preserve Flash games.
Tip: In addition to Flash games, Flash-based videos and other content can also be accessed through some viable ways.
 Also read: Microsoft Adobe Flash End Of Life At December 2020
How to Play Flash Games via Flashpoint
BlueMaxima's Flashpoint is a free and open-source application for Windows, Mac, and Linux devices. It consists of the webserver, redirector, and launcher. It supports content made in Adobe Flash, Adobe Shockwave, HTML5, Java, Unity Web Player, Microsoft Silverlight, ActiveX, and other previously popular web plugins.
Flashpoint is a massive archive with over 38,000 Flash games and nearly 2,500 Flash animations. It is the most comprehensive preservation project of its kind till now. Much of the technology that these games rely on has to be emulated and hosted locally.
Tip: On version 9.0, Flashpoint has stored over 70,000 games and 8, 000 animations running on different platforms.
As Flashpoint will do that for you, don't worry about it. You just enjoy Happy Tree Friends animations and pandemic simulators like it's 2003. As the games have been salvaged from the web (including original source websites, the Internet Archive, and user-contributed files), the legality of all this becomes a grey area.
Here's the guide on how to play Flash games in 2021 via Flashpoint.
Step 1: Click here to move to the official website of Flashpoint and then choose a version to download.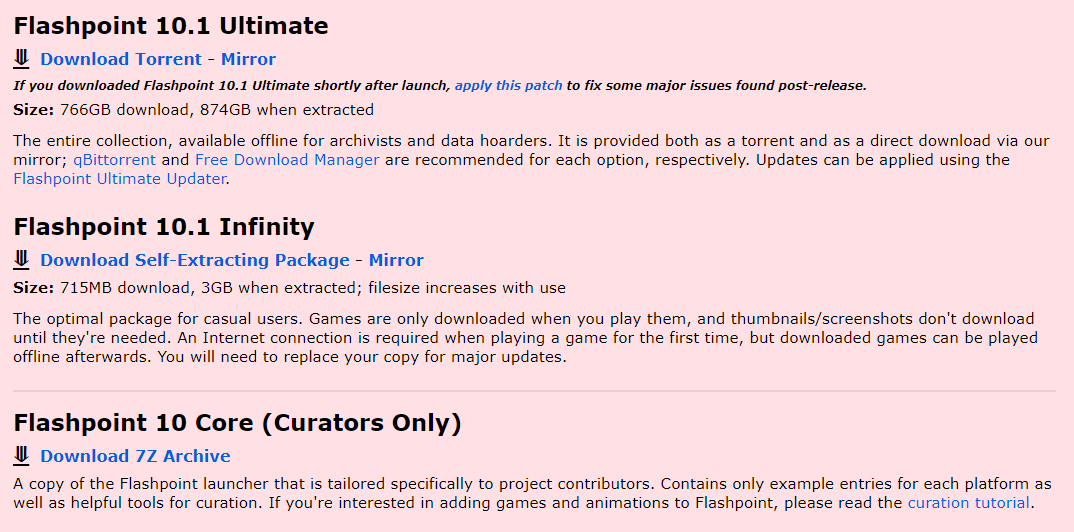 Step 2: After Flashpoint is downloaded, select Flashpoint 9.0 Infinity.exe and then choose a location to extract it.
Step 3: Open the extracted file and click Start Flashpoint to launch the tool.
Step 4: In the interface of Flashpoint, click on the Games tab. Then a list of Flash games will be displayed.
Step 5: Choose the game category from the left panel and scroll down the content on the right side to find the target game title.
Step 6: Tap Play to open a new window for the selected game. Then enjoy your game.
How to play Flash games after 2020? You can play your favorite Flash games via Flashpoint with the steps above.
How to Play Flash Games via the Flash Game Archive
How to play Flash games without Flash? The Flash Game Archive helps. It actually acts as an alternative to Flashpoint. It advertises itself as an emulator for the console that Flash games never really had. Though it doesn't contain as many as games like Flashpoint, it is incredibly smooth and boasts a very friendly interface.
With the Flash Game Archive, you can play Flash games locally on your PC whenever you like. After all, its stated aim is to preserve Flash games before they are lost completely. The steps below show you how to play Flash games after 2020 with the Flash Game Archive.
Step 1: Click here to open the Flash Game Archive page and click on the Download button to continue.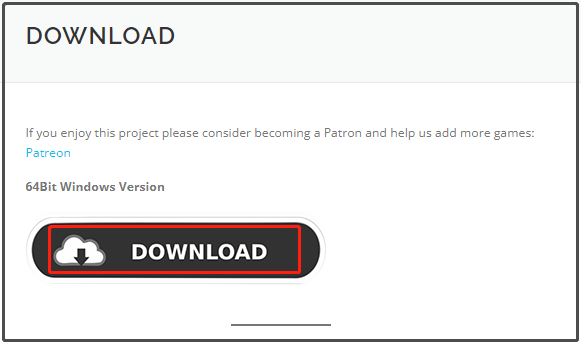 Step 2: Right-click on the downloaded Flash Game Archive ZIP file on the desktop and click Extract all.
Step 3: After selecting a folder path, click Extract.
Step 4: Launch Flash Game Archive to enter its main interface.
Step 5: Click Categories and then choose a game category based on your preference.
Step 6: Pick a game and open it.
Step 7: Tap the Play button to enjoy it.
How to Play Flash Games via Ruffle
Ruffle is a true Flash Player emulator that can be used in a browser or a desktop to play .SWF files. It utilizes a browser technology called WebAssembly to ensure compatibility across the board.
Newgrounds planned to continue using Ruffle to serve as much of its content as possible after Flash is obsolete. Hence, Ruffle is a good choice for using Flash content after 2020. As Ruffle doesn't come with a collection of games like Flashpoint, you need some .SWF files to load while using it.