One file format you may not recognize is the CFG file format. Well, what is a CFG file? CFG files are usually common configuration files for other software (including applications and games) and are supported by Windows and Mac. Well, this article from MiniTool Partition Wizard tells you how to open .cfg file in Windows 10 and 11.
What Is .CFG File?
CFG (the abbreviation of Configuration) is the file extension, and you can find a file with this file extension in software, applications, and games in Windows.
The .cfg file (or configuration file) is used by programs to store configurations and settings about how things work. Editing the configuration file of an application or game to adjust settings that are usually not editable in the application or game.
Well, how to open .CFG file in Windows 10 and 11 to edit it? Keep reading.
How to Open .CFG File in Windows 10 and 11?
In Windows, you can use the built-in Notepad or WordPad application to easily open and view .cfg files. You can also edit the .cfg file, provided you have the necessary permissions to perform this operation.
Use Notepad
The easiest and fastest way to open a .cfg file is to open it with Notepad. By default, Windows does not recognize CFG extension files and will not assign any default application to open .cfg files. You must open it manually using a supported application (Notepad).
Step 1: Right click on the file and select Open with.
Step 2: Under "How do you want to open this file?", click More apps and select the Notepad option. Then click OK. You can also enable the Always use this app to open .cfg files option to set Notepad as the default application to open all .cfg files in the future.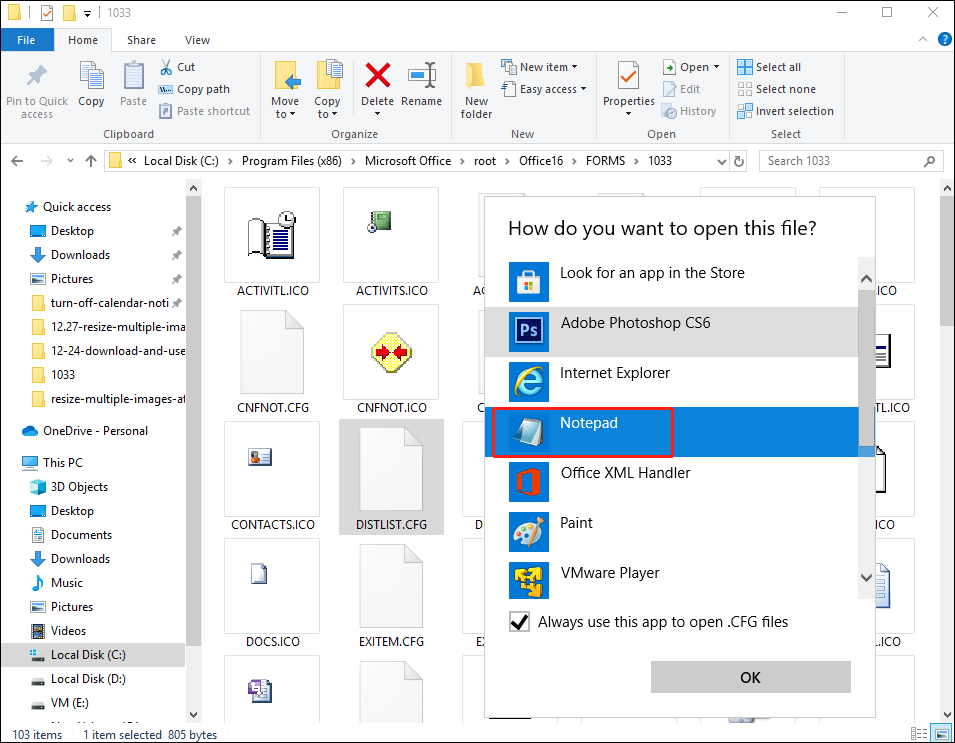 Use WordPad
WordPad is another built-in word processing application in Windows with many additional formatting functions.
Note: When saving the .cfg file after making changes using WordPad, be sure to save it as a plain text file to prevent any format from damaging the configuration file.
Step 1: Right click on the target .cfg file and select Open with.
Step 2: Click More apps, and then select WordPad from the list of available applications. Next, click OK to open the CFG file in WordPad.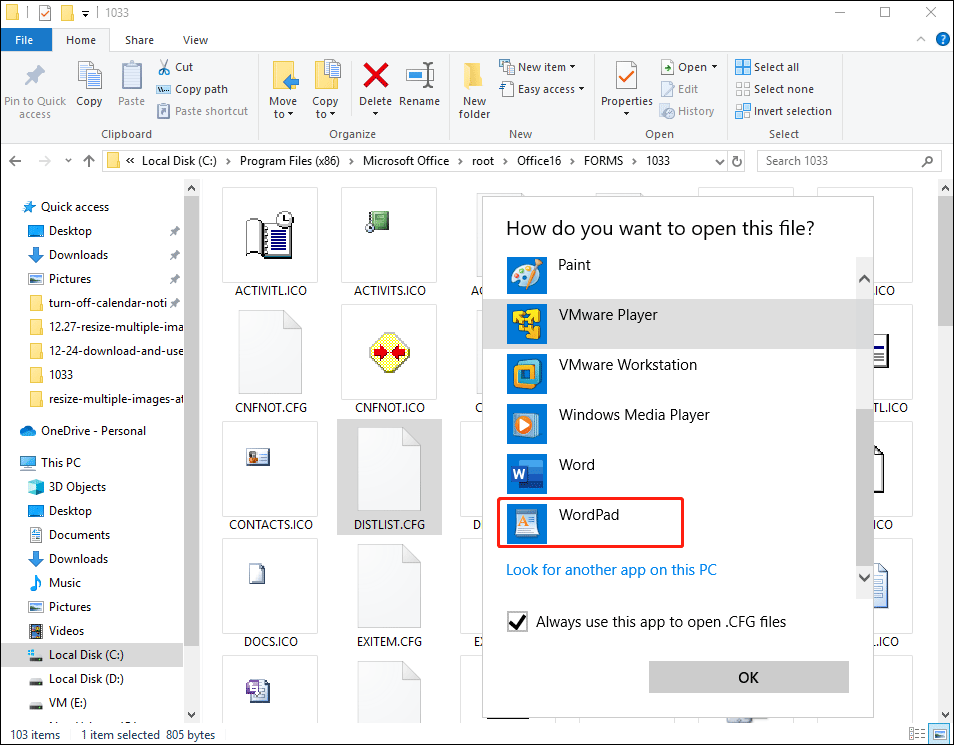 Use Notepad++
Notepad++ is a text and source code editor for Windows. It is a better version of Notepad with enhanced features to make it easier to view and edit text and code.
Step 1: Download and install Notepad++ in Windows 10 and 11.
Step 2: Right click the target .cfg file, and select Open with > Choose another app.
Note: If Notepad++ is not listed in the Open with pop-up window, click Look for another app on this PC. Notepad++ installation folder is usually located at C:Program FilesNotepad++.
If you receive permission errors such as Access denied or You do not have permission to open this file when you try to open a .cfg file in Windows 10 and 11, it means that your user account does not have permission to view or edit the file. You need to run Notepad++ as an administrator, and then open the .cfg file from Notepad.
Bottom Line
As you can see, a complete guide on how to open .cfg file in Windows 10 and 11 is illustrated in the post. If you know other methods, please share them with us.