Google Drive is a popular cloud storage solution, but it has some limitations, which makes it not fit for some users. If you are looking for Google Drive alternatives, you should read this post provided by MiniTool Partition Wizard.
Google Drive is a file storage and synchronization service developed by Google. Available on Windows, macOS, Android, and iOS, it allows users to store files on the servers and synchronize files across devices. It provides 15GB of free storage.
It is an excellent cloud storage service, but if you want better syncing and privacy, the following Google Drive alternatives might be helpful for you.
#1. Dropbox
Dropbox is provided by American company Dropbox, Inc. You can get 2GB of space for free. For plus 1TB storage, you need to pay about $9.99 per month, and you can also choose other storage plans. It is nice for both personal and business users.
Users can edit and view the most common types of document and media files with Dropbox, and it works fast and well on both PCs and smartphones. The disadvantages is that sharing links can leave the whole Dropbox folder vulnerable to people who received the links even if you just want to share only one file.
#2. Sync.com
Sync.com is another alternative to Google Drive which you can take into consideration. You can back up files and fodders to all the cloud by adding them to Sync.
It has been popular for several years. The cheaper plans provide as much as 2TB space, while the plans for businesses offer 10TB. Similar to Google Drive, Sync.com is also supported on macOS, Windows, Android, and iOS,
To use the service, you need to create an account and install the Sync.com application. The service provides an automatic data syncing feature to ensure that your devices are always backed up. But if you used to Dropbox or Google Drive, it might take you some time to use the Sync.com user interface for the first time.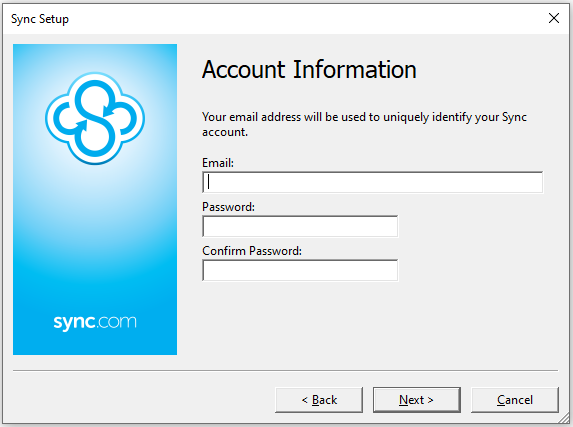 #3. pCloud
pCloud is a relatively new cloud provider. It is an easy-to-use and secure service that allows you to store up to 10GB files and folders for free. If you need more space (up to 2TB), you can try its lifetime plan, which offers payment once and access to the service for the rest of your life. It might be expensive if you choose other plans.
The good news is that pCloud includes built-in media players and document viewers, and you can open, view, and stream files directly from your cloud service. Besides, you don't need to worry about the data security, as it keeps your private files confidential with the highest level of encryption with pCloud Crypto.
#4. Backblaze
You can also choose Backblaze as an alternative to Google Drive. It supports instant upload from mobile, browser or the application.
It is featured with automatic backups, unlimited storage, unlimited file size, unlimited speed, offsite backup, and secure & encrypted privacy protection. It also offers a file restore option that you might be able to get the accidentally deleted files back to the cloud.
It also comes with several plans for different users. You can choose TB plans (about $6 per month) or unlimited storage according to your needs.
#5. Zoolz Cloud Backup
Zoolz cloud backup is an online backup service which you can use as a Google Drive alternative.
It is designed with 1GB free space and 3 main plans for different users: 1TB, 2TB, and 5TB. The 1TB plan only costs $19.95 per year, which is quite cheap. Besides, Zoolz provides a 100TB package which costs $500 per month when booked for five years for users who are looking for larger storage space.