In modern time, USB drive play a vital important role in our everyday tasks. Obviously, Global USB market enjoys so many good opportunities in the enterprise and personal industries. Now, we want to share you with a global USB drive market trend analysis.
Top Global USB Drive Market Influencers
As a data storage device, USB drive can be used to back up data, work as a bootable media, and so on. Studying USB drive not only help personal use to choose a suitable drive, but help enterprises to grasp market opportunities for better development.
Tip: Do you want to partition your USB drive safely? MiniTool Partition Wizard is a professional partition manager that can help you create partition on USB drive, format partition and so on.
What's kind of USB drive do you prefer to use? As one of the most promising industries in the work, USB drive market attracts quite a few outstanding players. The market is an enlarging field for top market influencers SanDisk, Kingston, Toshiba, Netac, Aigo, ADATA, TECLAST, HP, etc.
For example, SanDisk extreme 3.0 USB flash drive, Kingston digital data traveler and other flash drives are good choices for customers.
Based on these key players in the study, let's see the global USB drive market trend report.
Global USB Drive Market Trend Report
The global USB flash drive market estimation report shows the worldwide USB drive market share, splits the breakdown data by manufacturers, region and end clients.
The study objectives are:
An overview of global USB drive end clients, market share, global pen drive market growth rates and their industry segments.
To analyze and study the global USB drive status and future trend, production strategy, revenue, USB flash drive market share, historical and current development.
To classify the breakdown data by regions, type, manufacturers and end users.
To analyze the major and key regions market potential and advantage, opportunity and challenge, restraints and risks.
Various major global USB drive markets are discussed with significant trends, drivers, development potential, factors that influence the market.
To analyze the competitive developments such as cooperation, expansions, new product development, and acquisitions in global USB drive market.
Global USB Drive Market by Region
This study mainly extracts the data from the following regions:
North America: United States, Canada and Mexica.

Asia-Pacific: China, India, Australia, Thailand, Philippines, Japan, Korea, Malaysia and Vietnam.

Europe: United Kingdom, Germany, Russia, France, Italy, Turkey and etc.

South America: Brazil,

Argentina, and etc.
Middle East and Africa: Egypt and GCC countries.
Global USB Drive Market by End Client
Personal use
Enterprise use
Others
USB Flash Drive Breakdown Data by Type
8 GB
16 GB
32 GB
64 GB
128 GB
Others
The Study Year to Estimate the USB Drive Market
In this study, the years are divided into four parts to estimate the market size of USB flash drive:
History Year: 2014 to 2018
Base Year: 2018
Estimated Year: 2019
Forecast Year: 2019 to 2024
Global USB Drive Market Status and Forecast Report
The future of the global USB drive market looks well with quite a few opportunities in the personal and enterprises industries. More information you can visit www.marketintellica.com.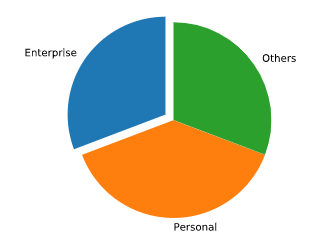 The emerging trends of the study report have a direct impact on the dynamics of the global USB drive industry.
In a nutshell, various figures/chart and tables provided in this 102-page report helps you to make optimal decisions based on your business.