Do you want to play free solitaire games on your mobile devices? This post from MiniTool Partition Wizard recommends 5 best free solitaire games for Android. In addition, each of them offers many solitaire variations.
About Solitaire Games
Solitaire is any tabletop game that one can play by oneself, usually with cards, but also with dominoes. It is around 300 years old and has changed very little since its inception, but there are many variants, like FreeCell, TriPeaks, Spider, Yukon, etc.
Nowadays, many solitaire games are available on mobile devices. When you feel bored, you may want to play free solitaire games online to kill time. If you also want to play solitaire games on your smartphone, you can try the following free solitaire games for Android.
5 Best Free Solitaire Games for Android
250+ Solitaire Collection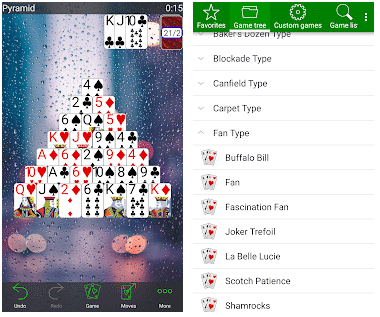 "250+ Solitaire Collection" is a collection of 253 solitaire games, including favorite solitaire games such as Freecell, Klondike, Canfield, Golf, Spider, Scorpion, Pyramid, Tri-Peaks, and others, as well as a lot of original games.
All games are arranged in alphabetical order. For each game, there is a demo. You can view the playing card games demo with a step-by-step solitaire guide. In addition, this app gives you solitaire no wifi needed.
You can play games in this app for free, but the free version contains ads. Of course, you can also pay $2.99 to get the full version, which removes the ads. If you have Google Play Pass, you can also get the full version for free.
Tip: Google Play Pass is a subscription service offered by Google Play and priced at $4.99/month. With it, users can use some paid Google apps for free.
Microsoft Solitaire Collection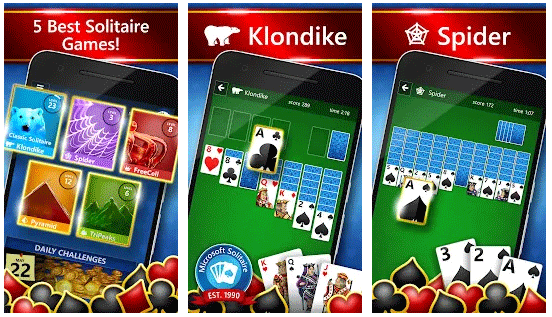 Microsoft Solitaire Collection is a mobile port of the popular solitaire games from Microsoft Windows. It includes Klondike Solitaire, Spider Solitaire, FreeCell Solitaire, TriPeaks Solitaire, and Pyramid Solitaire! It also offers other features like the achievement system, the changeable themes and backgrounds, etc.
Similarly, the free version will have some ads. To remove the ads, you can pay $1.99/month or $9.99/year.
Solitaire Free Pack
Solitaire Free Pack is also called Solitaire Super Pack. It offers over 120 variants of solitaire, although most of them are just the basic versions with some fun mechanics. In addition, it offers interactive fireworks when you win and animated in-game Instructions & hints. The free version has some ads and the paid version costs $9.99.
Solitaire City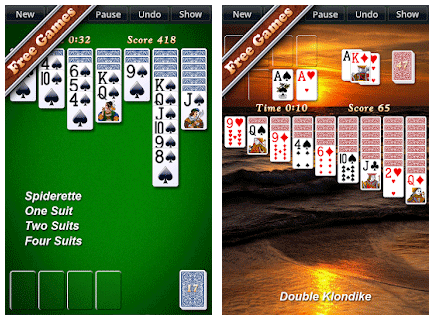 Solitaire City offers about 70 solitaire variations, but the free version only offers Klondike Deal 1, Deal 3 and Vegas Rules (also known as Classic solitaire or Patience), Double Klondike Deal 1 and Deal 3, Spiderette One, Two and Four Suits, and Yukon (3 variations). To get access to the rest of the games, you need to upgrade to Solitaire City Deluxe ($4.99).
Solitaire Collection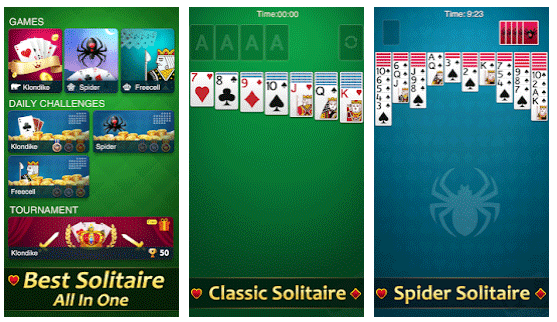 Solitaire Collection is the latest collection of various Solitaire games in different variations and designs. For example, classic solitaire gameplay is presented in more than 300 variants of beautiful designs. In addition, it supports timer mode, left-handed, landscape mode, and offline mode.
The free version has ads and you can remove them by subscription. In addition, it offers in-app products $2.99 – $99.99 per item.