Are you bored with the Windows default cursor? Do you want to make some changes to the cursor? This post from MiniTool Partition Wizard will introduce 10 free cursor programs to help you customize the cursor.
The Windows default cursor uses a simple design and you may get bored with it soon. To change the cursor, you can try the following two ways:
Use Windows built-in tools. Press Windows + I to open Settings, and navigate to Devices > Mouse. In the right panel, click Adjust mouse & cursor size. It allows you to change the size and the color of the cursor. Click Additional mouse options. In the Mouse Properties window, skip to the Pointers It allows you to change the pointer scheme.
Use third-party cursor software.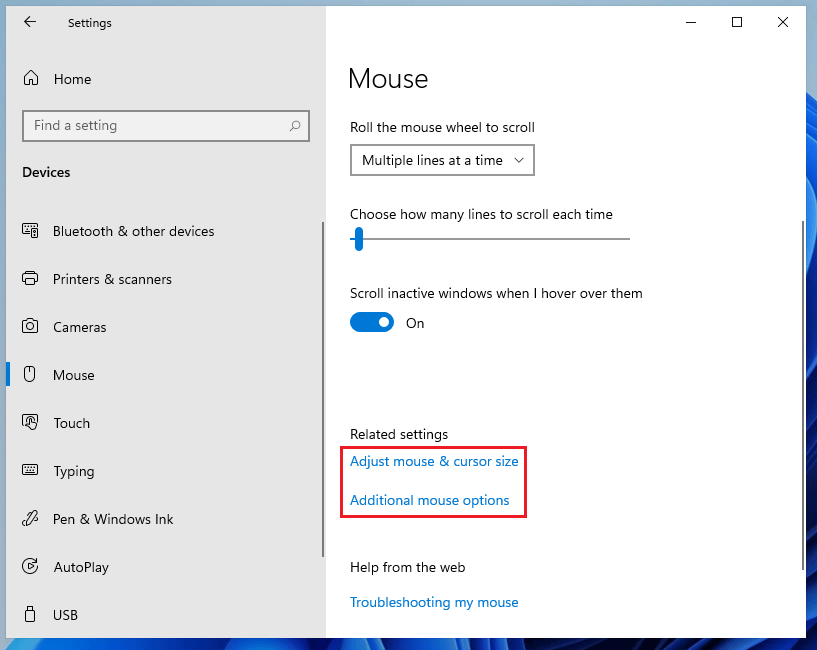 How to Change Mouse Cursor on Windows 10? Here Are the Methods!
Method 1 doesn't offer too many cursor customization options. It can't change the cursor shape too much. If you want to get a cool or beautiful cursor, you should use third-party software. Here are the top 10 best free mouse cursors and pointers for you.
1. Oxygen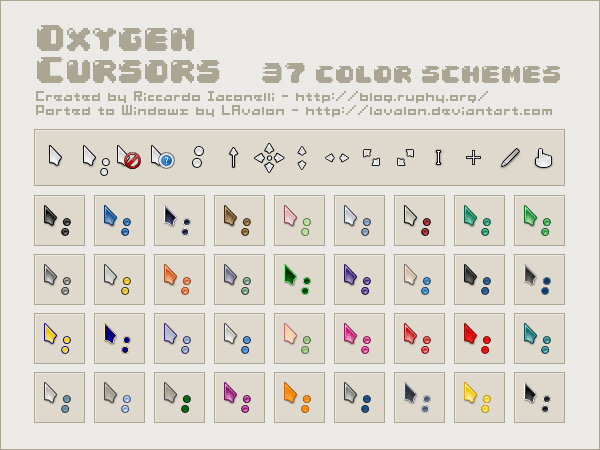 The reason why I recommend Oxygen first is its clean, clear, and beautiful design. It has 37 different color schemes for mouse cursors to select from. You can choose the color and type you like.
2. Numix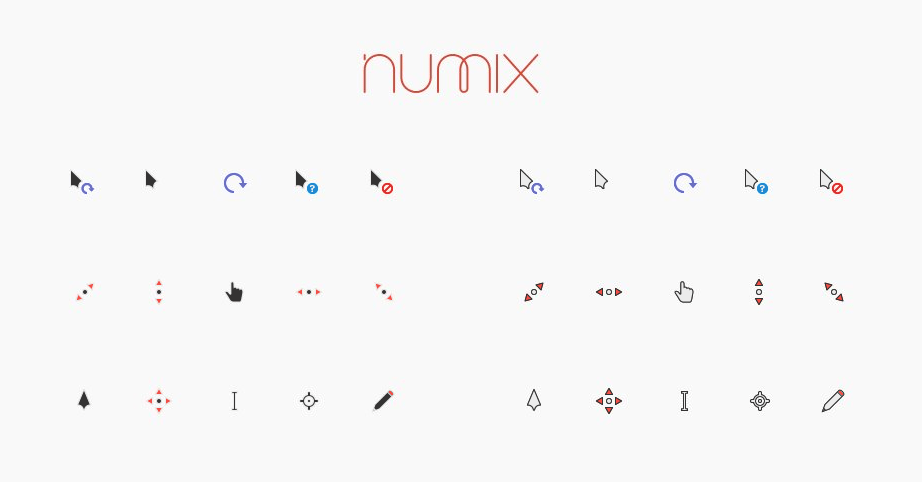 If you like minimalist style, then you can consider Numix, which has a nice, fresh, and clean design. In addition, it has up to 30 different animated cursors. With them, you can keep switching to desired mouse cursors and give a refreshing look & feel to your desktop.
3. Gaia10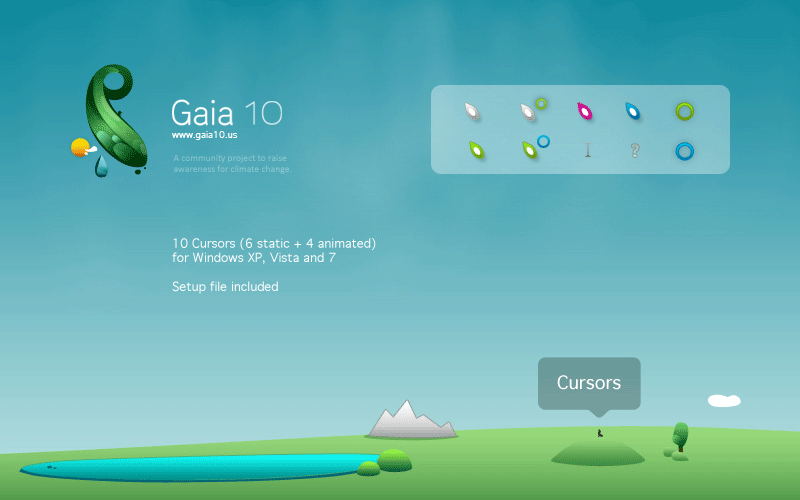 Gaia10 is a free set of mouse cursors based Earth theme. If you are an environmentalist, this cursor is suitable for you. With a total of 10 mouse cursors including 6 static and 4 animated cursors, it can add a bit of greenery to your desktop.
4. Outer Limits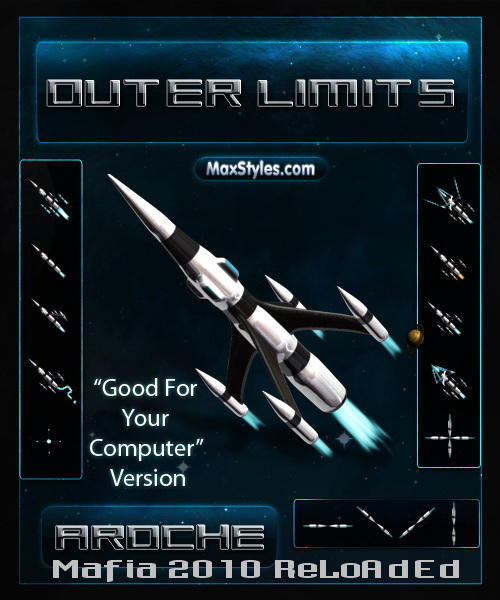 This free set of cursors uses different versions of the rocket to indicate each phase of the cursor. If you're a fan of space and the classic space race aesthetic, this cursor is perfect.
5. EvolutionOS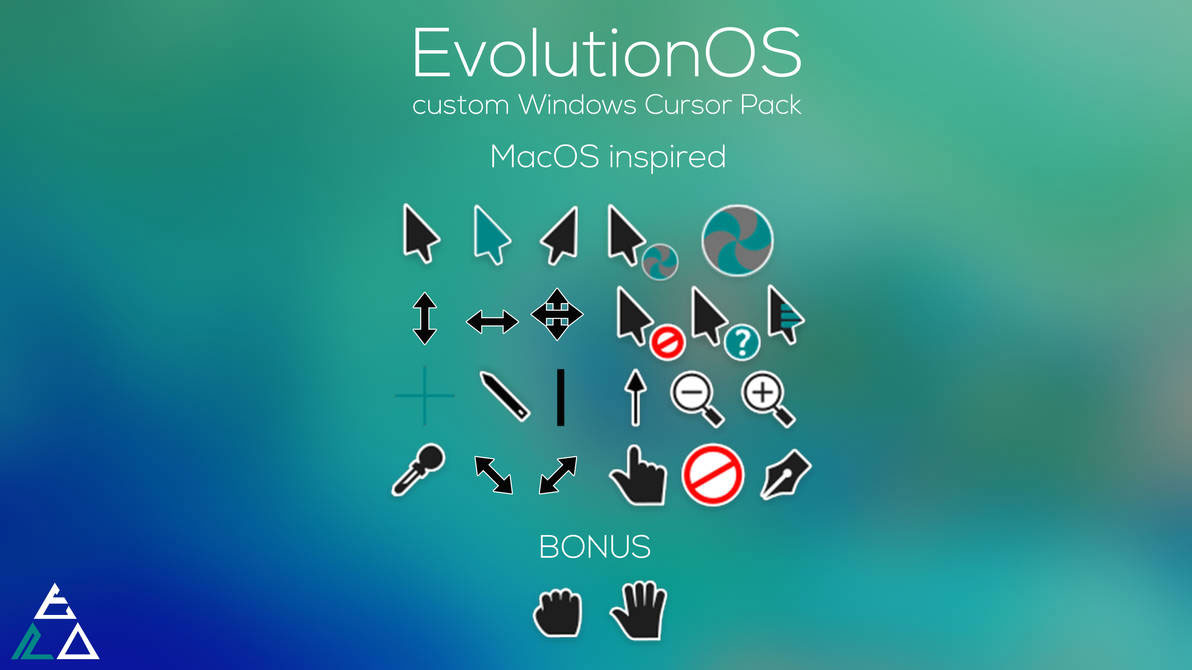 Do you like the macOS style? If you like the look of macOS but the customization of Windows, EvolutionOS can meet your needs.
How to Fix Mouse Cursor Disappears on Windows/Surface/Chrome
6. Android Material Cursors
Do you like the Android style? If so, you can try Android Material Cursors, which is a set of free cursors based on the Android theme, containing 15 mouse cursors.
7. WoW Cursors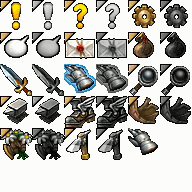 Do you love playing the World of Warcraft game? If so, you may like WoW Cursors, the set of cursors based on the World of Warcraft theme. Applying the set of cursors is very simple. You just need to download the cursor file, extract the folder, open the Mouse Properties window, and then browse the location of WoW Cursors.
8. Star Wars Reloaded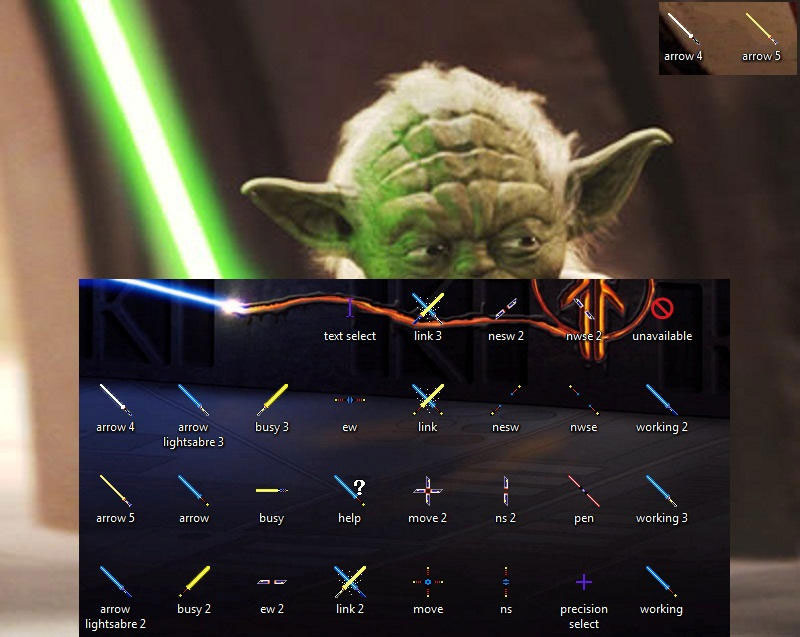 If you are a Star Wars fan, you will love the Star Wars Reloaded, which has multiple handy mouse cursors in different color codes representing the Star Wars theme. In addition, it is an animated set of mouse cursors with a glowing lightsabre.
9. Starcraft 2 Cursors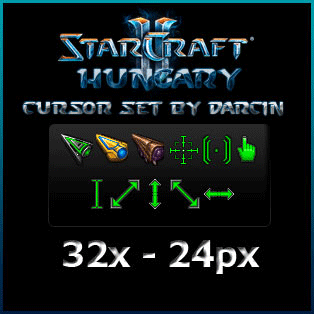 Starcraft 2 Cursors is also a set of free cursors based on a game. If you're a fan of RTS games and have ever played Starcraft 2, this cursor is suitable for you.
10. Mario Gant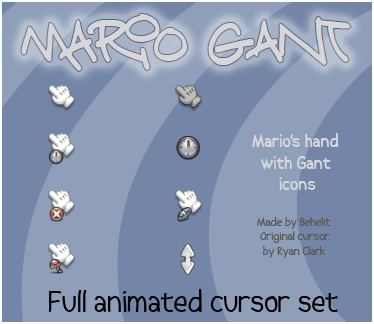 Are you a Nintendo fan? If so, you may like Mario Gant, which is a set of free cursors mimicking Mario's gloved hand.
Several Useful Solutions to Fix Cursor Blinking in Windows 10