A lot of people want to download calculator app for Windows, Mac, Android, and iOS. If you are also trying to find a free calculator download/install guide for these operating systems, this post of MiniTool is what you need.
The calculator is a small and practical software package that can help you perform basic arithmetic works or other more advanced works. It is necessary for almost anyone working on a laptop/desktop and mobile phone. In addition, sometimes you may encounter various issues related to the calculator like calculator not working on Windows 10, Windows 10 calculator missing, and so on.
Under these situations, you need to download calculator for your device manually. Where to get the free calculator downloaded/installed for Windows/Mac/Android/iOS? Let's keep reading.
Free Calculator Download & Install for Windows 10/11
How to download and install calculator for Windows 10/11? Usually, there are 2 simple ways to download free calculator app for Windows 10/11. The first way is to get Windows calculator downloaded from Microsoft Store, and the other is to download calculator from the Microsoft official website.
Here we take the Free Calculator download on Microsoft Store for example.
Step 1. Type store in the Search box and select Microsoft Store from the top result.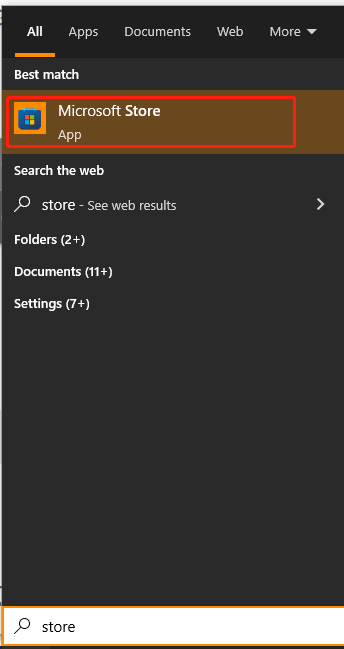 Step 2. In the Microsoft Store window, type calculator in the search box and hit Enter. Then you should find a list of free calculator apps for Windows.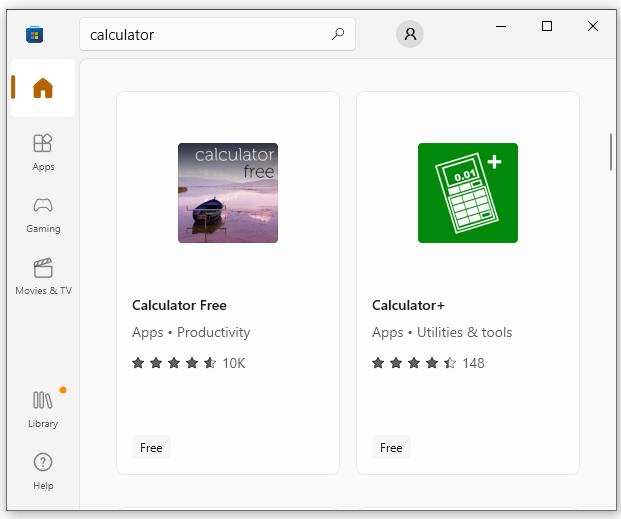 Step 3. Select the free calculator app that you want and click on Get, and then wait for the installation to complete. Here we take the Calculator Free app for example. Once installed, you can click on Open to start using this app.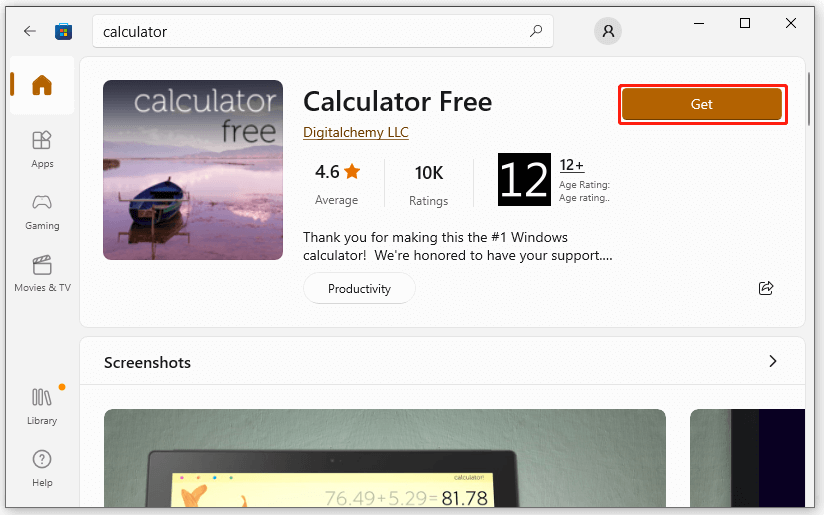 Tips:
Well, if you don't want to use the Windows calculator app or want to free up disk space, you can remove it. To do this work, you can go to Settings > Apps > Programs & Features, locate Calculator, and click Uninstall. Then, confirm the operation by clicking Remove/Uninstall.
Free Calculator Download & Install for Mac
Similarly, you can download the calculator app for Mac from the Mac App Store or the official support website, and then install it manually. If you don't know how to do that, you can refer to this Calculator user guide for Mac.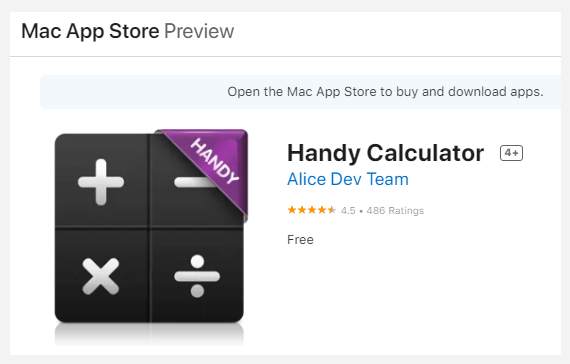 Free Calculator Download & Install for Android
Google Play Store is the official online store designed for Android devices. With this app, you can download various forms of media including apps, games, and movies on your Android phones or tablets. Here you can download a free calculator app from Google Play Store as well.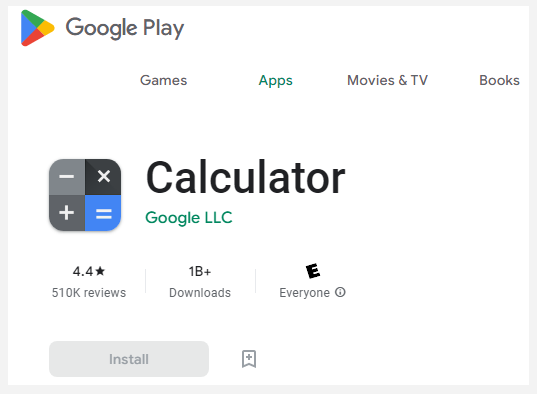 Free Calculator Download & Install for iOS
There are a variety of websites that provide free calculator download packages. Well, if you don't want to download it from third-party sources, you can download Calculator from the Apple Store directly and install it for your iPhone or Apple Watch.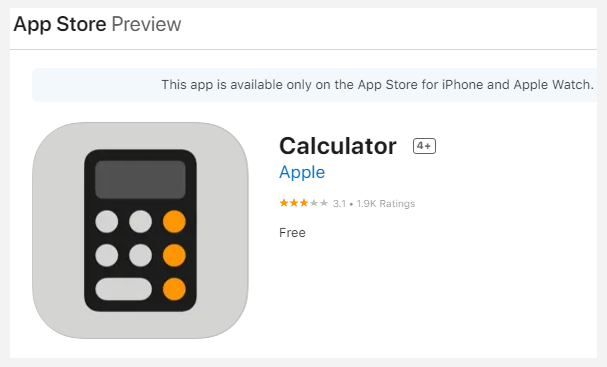 Further reading: If you can't install the calculator app on Windows 10/11 due to insufficient disk space, don't worry. MiniTool Partition Wizard can help you fix the problem easily by analyzing disk space, extending partition, upgrading to a larger hard drive, etc.