Windows 10 comes with the Calculator app that is very useful in our daily life. But you might encounter Windows 10 Calculator missing issue for certain reasons. What can you do if Windows Calculator disappeared? Here, MiniTool Partition Wizard puts together some feasible methods to fix the issue.
On Windows computer, you are allowed to make some simple mathematical calculation with the Calculator app. With this utility program, you can solve your mathematical problems on the desktop when you are dealing with other tasks. Besides, you can copy and paste the result easily if needed and you don't need any actual calculator.
Recently, some users complain that Calculator app is missing in Windows 10 and they are unable to find it in a normal way. It is really a frustrating issue for those who relies on the program. But fortunately, here's something you can do. Without further ado, let's check how to fix Windows Calculator missing issue with different methods.
Fix 1: Update Windows
In some cases, Windows 10 Calculator disappeared issue can be fixed by a Windows update. So, try updating your Windows 10 with the following steps.
Step 1: Press Windows + I to open Settings.
Step 2: Go to Update & Security > Windows Update.
Step 3: Click Check for updates button in the right pane. Then, you download and install any available updates.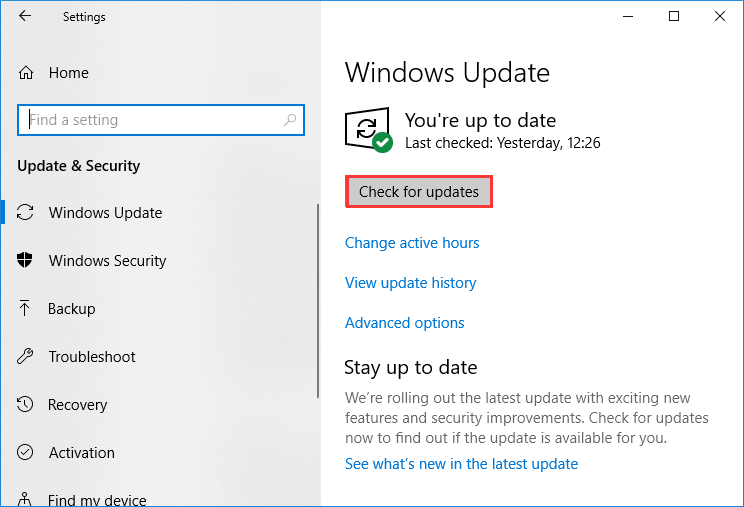 Fix 2: Run Windows Store App Troubleshooter
Another way to resolve Windows 10 Calculator missing issue is to use Windows Store App troubleshooter. This is an embedded tool in Windows 10 and it can deal with various problems of your installed apps.
Step 1: Open Windows Settings and choose Update & Security category.
Step 2: Switch to Troubleshoot section, and scroll down to locate Windows Store Apps in the right pane.
Step 3: Click Run the troubleshooter button to start detecting problems with apps.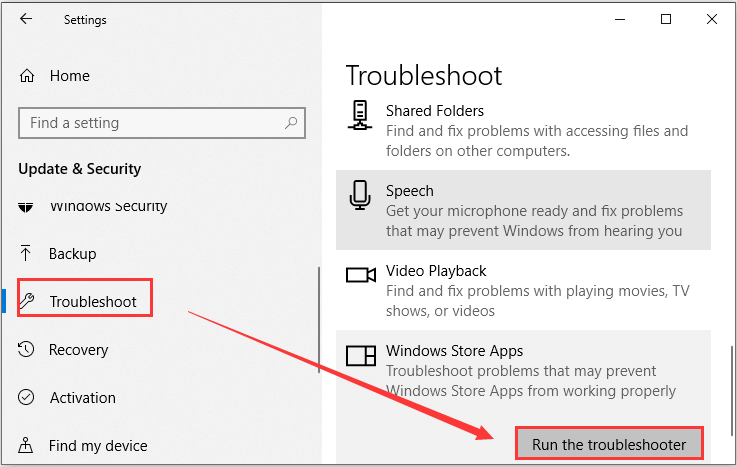 If any fix strategies are found, click Apply the fix to continue. Once it's done, check if you can find and use Windows 10 Calculator app properly now.
Fix 3: Perform SFC Scan
If your Windows 10 Calculator is missing, perhaps some of its required system files are missing or corrupted. In this case, you can use the System File Checker utility to scan your system files and replace the problematic one with a cached copy.
Here's how to use this tool:
Step 1: Press Windows + R to invoke Run dialog.
Step 2: Input cmd and press Ctrl + Shift + Enter to run Command Prompt as administrator.
Step 3: Type sfc /scannow and press Enter to begin system scan.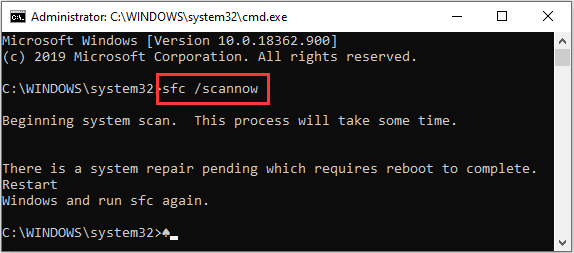 This process will take some time and you need to wait until it is completed. After that, restart your computer and check if Windows 10 Calculator missing issue is fixed.
Fix 4: Reset Calculator App
Some users also recommend resetting Calculator app. Resetting an app will delete its data and help get rid of issue that prevent the app from working correctly. So, you can feel free to have a try. The detailed steps are listed below:
Step 1: Open Windows Settings and choose Apps category.
Step 2: Keep in Apps & features section and find Calculator app in the right pane.
Step 3: Click Advance options under the name of the program.
Step 4: In the new page, click Reset button under the Reset section.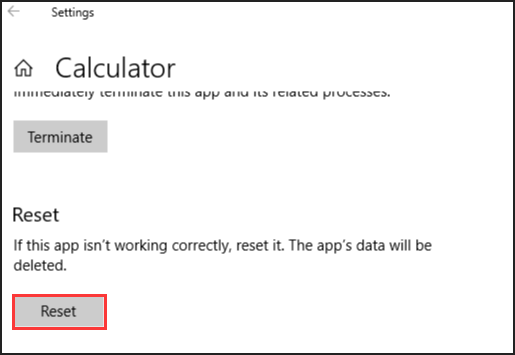 Fix 5: Reinstall Calculator
If you cannot fix Windows 10 Calculator disappeared issue with the above methods, you might have to reinstall the app. To reinstall Calculator on your computer, you can refer to the instructions below.
Step 1: Right-click Start button and choose Windows PowerShell (Admin) to run it with administrative privilege.
Step 2: Input the command line get-appxpackage *Microsoft.WindowsCalculator* | remove-appxpackage and press Enter to execute it. This will remove the app from the computer.

Step 3: After uninstalling Calculator, go to Microsoft Store to download the latest version of Calculator and install it.
Now, the Windows 10 Calculator missing issue should have been resolved effectively.