Summary :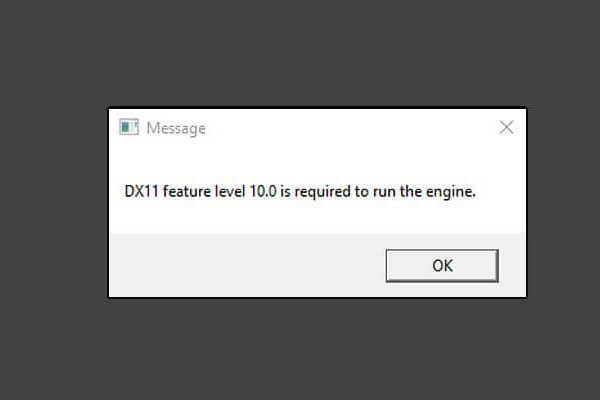 Some users report that they receive a problem "DX11 feature level 10.0 is required to run the engine" while trying to run a game. It is usually caused by a missing or corrupted graphic card driver but you can fix it easily. MiniTool provides you some solutions to this issue here.
Introduction
When trying to run games and other applications that require extensive graphical processes, you may receive an error message "DX11 feature level 10.0 is required to run the engine". It indicates that the application engine you are currently running is unable to use Direct3D Feature Level version 10.0.
Here are some cases in which the problem might occur:
Your graphics card (GPU) is running with outdated drivers.
Your operating system (OS) requires an update.
Your graphics card doesn't support Feature Level 10.0.
How to Check the DirectX feature level?
Generally, if you have Windows 10, DirectX 12.0 will be installed with the OS automatically. To check the version of your DirectX, you need to run the DirectX Diagnostic Tool.
Press Win + R to open Run window and input dxdiag in the box. Then click OK to access DirectX Diagnostic Tool.
Now in System tab, you can view your DirectX Version under System Information
Change to Display tab, you can check which Feature Levels are supported by your graphics card.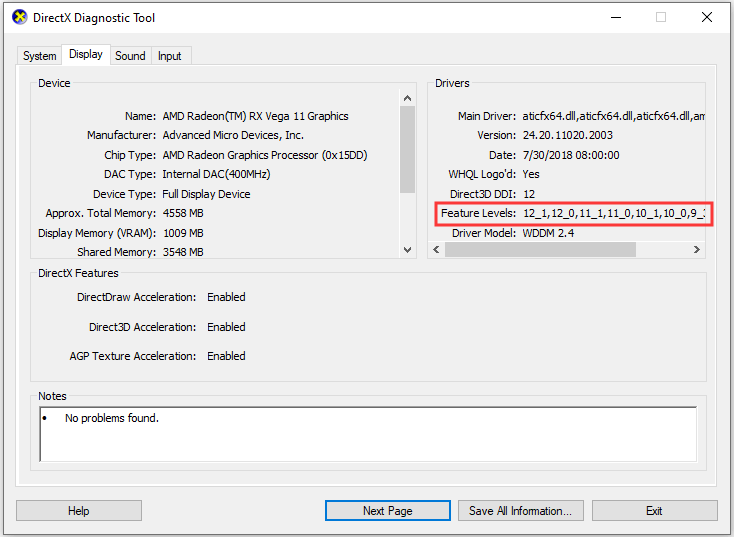 If you encounter DX11 feature level 10.0 is required to run the engine on PUBG, Fortnite or ARK games, you can fix it with the following solutions.
Solution 1: Install the Latest Patch
Many technical problems can be resolved by a restart. When you see the error message "DX11 feature level 10.0 is required to run the engine", you can try restarting your computer and your game before you troubleshoot the problem.
Besides, game developers always keep releasing patches to improve their games and fix issues. You can also install the latest patch from the official website to solve the problem.
Solution 2: Update your Graphics Card Driver
It has been mentioned that a missing or outdated graphic card driver could cause the error "DX11 feature level 10.0 is required to run the engine". To solve the issue, you need to update the driver.
You can do it in Device Manager.
Step 1: Open Run window and type devmgmt.msc. Then press Enter to go to Device Manager.
Step 2: Double-click Display adapters to expand it. Then Right-click your graphics card driver and choose Update driver.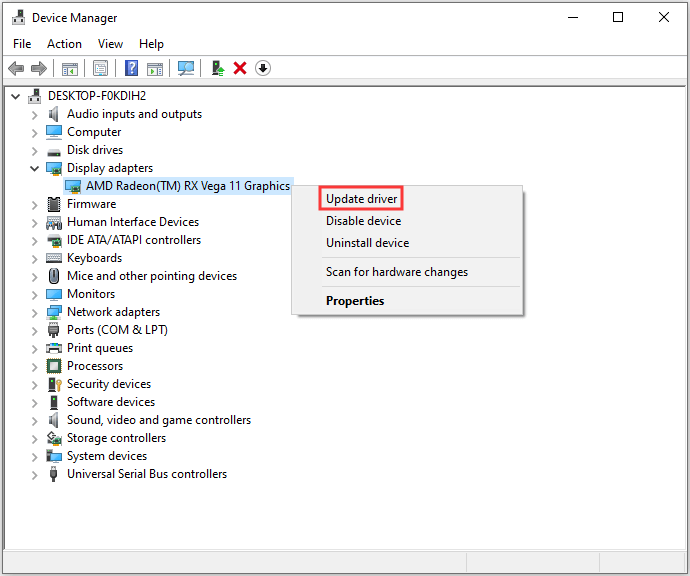 Step 3: You will be asked how you want to search for drivers in the pop-up window. Just choose Search automatically for updated driver software and then follow the instructions to complete the process.
Tip: You can also visit the official website of your graphic card to download and install the latest driver software manually.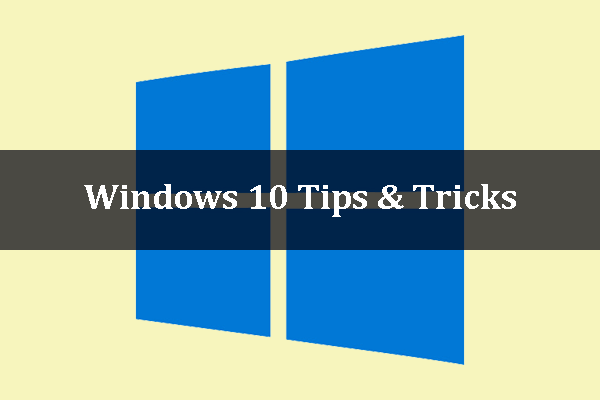 How do you make the best use of Windows 10? Here you will find the best tips and tricks for Windows 10.
Solution 3: Install the Latest DirectX
For DirectX Version
Usually, for Windows 8/8.1/10, you can directly update your Windows to install the latest DirectX on your PC. For Windows 7/Vista/XP, you need to download an update package to update your DirectX version.
You can go to the Microsoft website for more information about how to install the latest version of DirectX.
For Feature Levels
If you find that feature level 10_0 (10.0) is not showing when you check the DirectX feature level, there may be two reasons.
Your graphics card doesn't support the required feature level. In this case, you should contact with the manufacturer to double check it, or buy another graphics card that supports feature level 10.0.
Your graphics card driver has an issue (may be missing or outdated). In this case, you can follow Solution 2 to update it.
If the error "DX11 feature level 10.0 is required to run the engine" still appears after you install the latest DirectX, you can try the next solution.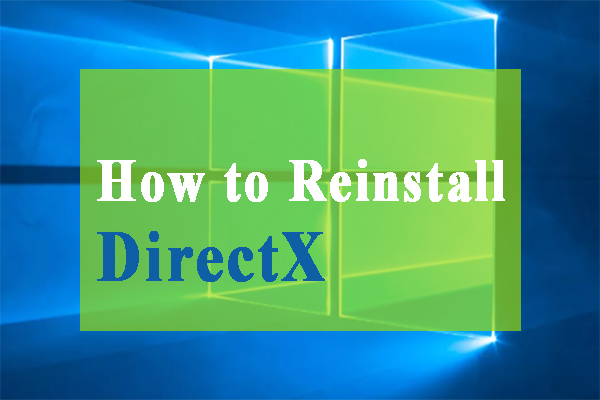 You are always required to reinstall DirectX after encountering some errors with DirectX. This post will show you how to reinstall DirectX in Windows.
Solution 4: Update Windows
There are many cases in which updating Windows has solved the problem. You should check for Windows updates on your computer and install the latest available updates when you're facing "DX11 feature level 10.0 is required to run the engine".
You can go to Settings > Update & Security > Windows Update to check for updates. After installing updates, you can restart your computer and launch your game to see if the issue has been removed.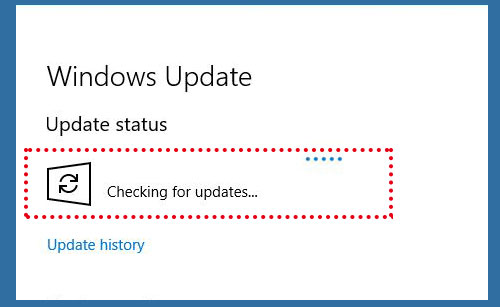 Windows update stuck on checking for updates forever? This post shows you some useful solutions with pictures.