Does Norton slow down your computer? Many people ask this question online. In this post, MiniTool lists several reasons for PC slowdowns and shows you that your PC's slowdown may not be due to Norton.
Does Norton Slow Down Your Computer?
Norton, also known as Norton by Symantec, is the world's largest provider of security software. This company continues to provide various products and services related to digital security, including Norton Antivirus, Norton 360, Norton Security, etc.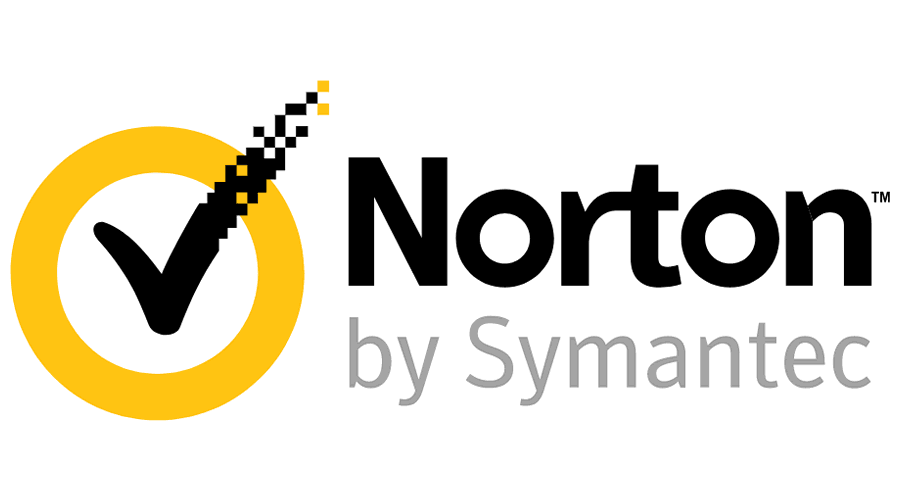 Some people complain that the computer slows down after installing Norton products. If you are also a Norton user, you may be also concerned about that issue. Does Norton slow down your computer really? You should make figure out this question.
As we all know, the computer may slow down because various reasons. Therefore, you should identify what slows down your computer. Is Norton or other factors? Before you suspect Norton, I recommend you to check the following issues first.
1. Are There Many Programs Running Simultaneously?
If you open too many programs simultaneously, your computer will slow down certainly and sometimes it will freeze. In this case, please close all programs while running Norton. If there is no program open, you should check the startup programs.
2. Are There Too Many Junk Files?
Another factor that may have influence on computer speed is junk files. If you don't clean up junk files for a long time, then it's time to clean them. To clean up junk files, you can use disk cleanup tool and disk defragment tool.
[Solved] How to Get Rid of System Junk Files from Windows 10?
3. Is There Virus?
Sometimes, virus will cause the computer to slow down or freeze. You should make sure your computer is not slowed down by virus. To verify that issue, you can run an antivirus scan. As for the antivirus tool, you can use Windows Defender, Norton, Avast, etc.
4. Hardware Issue
Sometimes, your computer is slow because of its hardware, for example, the CPU is not good, the RAM is small, the hard drive is not an SSD, the hard drive has bad sector, etc. Therefore, you should check whether the computer is still slow, after uninstalling Norton.
What If It Is Norton that Slows Down Your Computer?
If you have tried the above methods and make sure that Norton slows down your computer, you can read the following content to know how to solve the problem.
1. Solve the Compatibility Issue
It may be common to almost all antivirus programs that an antivirus program is incompatible with another one. They will cause scanning conflicts or consumption of a large amount of system memory.
Norton is in such a case. Norton security will slow down the system performance if any other antivirus program is installed on the computer system. In this case, you should disable or uninstall the other antivirus program. If you have only installed Norton, you should try disabling Windows Defender.
Here is the tutorial on how to disable Windows Defender:
Press "Windows + R" keys and type "msc" to open Local Group Policy Editor.
Navigate to Computer Configuration> Administrative Templates > Windows Components > Windows Defender Antivirus.
Highlight Windows Defender Antivirusand double click Turn off Windows Defender Antivirus.
Check Enabledand then click Apply and OK to save changes.
Reboot computer to make the changes go into effect.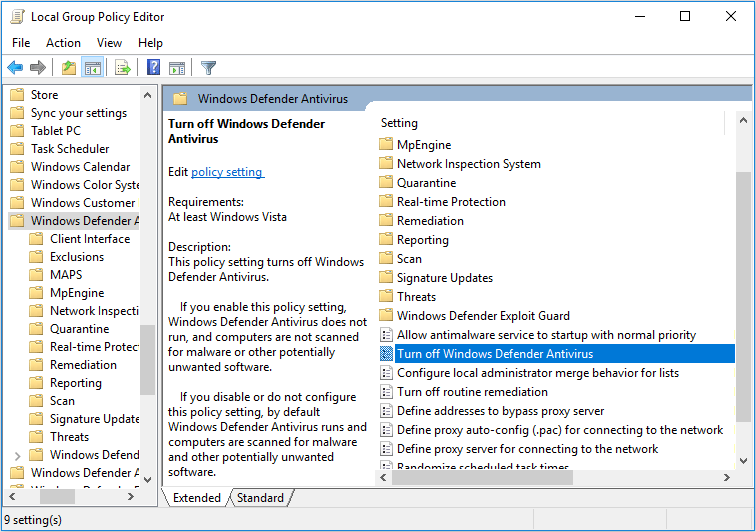 2. Misconceptions
When Norton begins to scan your computer for malicious files, it checks everything, including downloaded files, the registry, system folders and images. It's a lot to scan, which can cause CPU slowdowns.
The slowdown also occurs when the program is updating new virus and spyware definitions. It requires a lot of memory to access the Norton server and install updates; therefore, most of the system resources are used by the program.
However, the slowdown will disappear after the scanning or update process is completed. You don't need to do anything.