Bluetooth can be quite useful and it allows you to connect two devices to exchange data over short distance without any cables. Nowadays, many PCs come with built-in Bluetooth support while many users might not be even aware that. In this post, MiniTool shows you how to check whether your laptop has Bluetooth.
Does my laptop have Bluetooth? Some people may ask this question when they need to connect a PC with external peripherals and devices via Bluetooth. In this case, you can use the following 3 ways to check whether your PC has built-in Bluetooth.
Way 1. Check the Notification Area
This is the quickest and easiest way to check if your laptop has Bluetooth or not. If Bluetooth is up and running on your laptop, you'll be able to see a Bluetooth icon on the taskbar in the lower right corner of the screen. You can also click the up arrow to open the system tray to see whether the Bluetooth icon is there.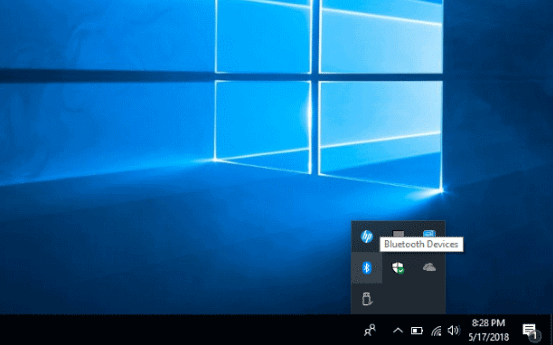 If you don't see Bluetooth there, you can use the following ways to check if your laptop has Bluetooth or not.
Quick Fix Windows 10 Bluetooth Not Working (5 Simple Methods)
Way 2. Check the Device Manager
Step 1: Press the "Windows + X" to call out shortcut menu, and then choose Device Manager to open it.
Step 2: Find Bluetooth in Device Manager Windows 10. If Bluetooth is on the list of computer parts in Device Manager, then rest assured that your laptop has Bluetooth.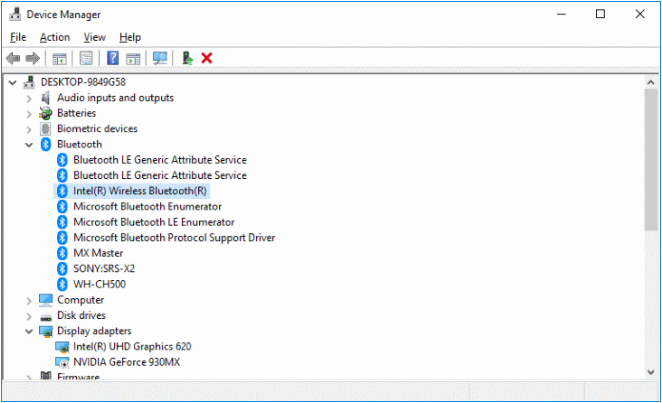 Way 3. Check Windows Settings
Step 1: Press "Windows + I" to open Windows Settings.
Step 2: Click Device and you will get the following window. If you have Bluetooth, you should see Bluetooth & other devices, otherwise you will not see that tab.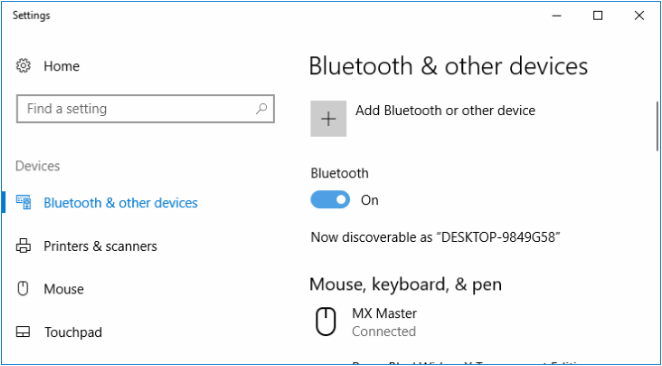 How Do I Install Bluetooth on My Computer?
When you don't find Bluetooth, it is also possible that Bluetooth hardware is present, but simply broken, or that Windows can't recognize it because the Bluetooth driver is out of date, etc. In this case, you should update Bluetooth driver.
If you are sure there is no Bluetooth in your PC and you need one, you can install Bluetooth on your PC through the following guide.
Step 1: Check that you have a free USB port. If not, you should consider getting a quality USB hub or a USB expansion card.
Step 2: Purchase a USB Bluetooth adapter. When you buy the USB Bluetooth adapter, a Bluetooth driver may be enclosed. Or the sellers will offer you a website so that you can download the corresponding driver.
Step 3: If you are using Windows XP or Windows 7, you should install the Bluetooth driver. But if you are using Windows 8/10, you may be allowed to use the USB Bluetooth adapter without installing the driver.
Step 4: Enable Bluetooth and pair the devices. After connecting the two devices, you can then exchange the data.
Does my laptop have Bluetooth? How to install Bluetooth on computer? After reading this post, you can get answers.