This article will show you how to turn on bluetooth on Windows 10 and pair your Windows 10 PC with an external device. If you want to know the detailed steps and screenshots, check out this post from MiniTool now.
Bluetooth is a wireless communication technology for exchanging data over short distances. Nowadays, many mobile devices and computer have the Bluetooth feature, which enables you to transmit data or voice wirelessly between two devices by pairing them.
Now Bluetooth has become a standard feature of most Windows 10 laptops. And some desktop PCs also have Bluetooth built. And for budget desktops, Bluetooth adapters are usually an additional purchase.
Just like other Bluetooth devices, to use it, you first need to turn on Bluetooth Windows 10 to make your computer discoverable. And then you can pair your machine with another Bluetooth-enabled electronic device.
Since your computer's Bluetooth might be turned off by default, so if you want to connect devices to your Windows PC wirelessly, you'll need to manually turn it on.
Well you may wonder: does my computer have Bluetooth? How to turn on Bluetooth on Windows 10? If you don't know how to find Bluetooth on Windows 10 or how to turn on Bluetooth on Windows 10, then read on.
How to Turn on Bluetooth on Windows 10
Step 1. Right-click Windows Start menu and choose settings from the pop-up window. You can also type settings in the Windows 10 Cortana search box, and then click the best match.
Step 2. Click Devices on the panel.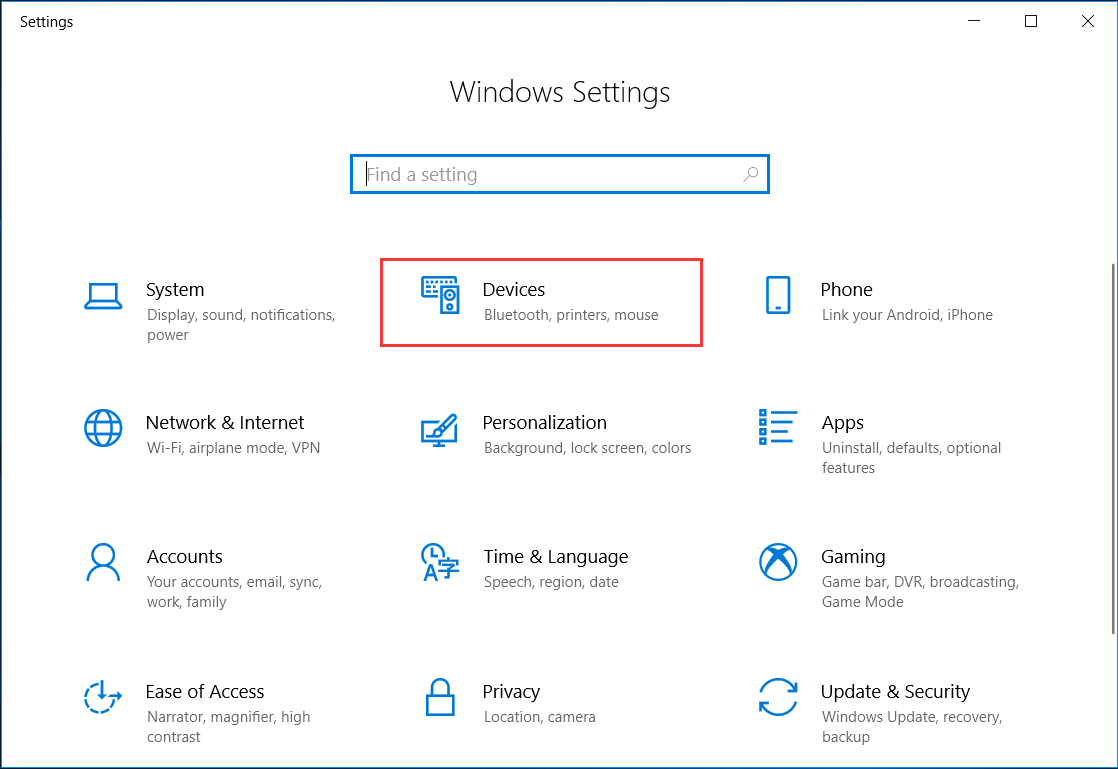 Step 3. Click Bluetooth & other devices in the pane on the left of the Settings window.
Step 4. On the Bluetooth & other devices page, you should see a switch for Bluetooth. If the Bluetooth is turned on, the switch will be in blue color. If not, turn it on by sliding it to the right.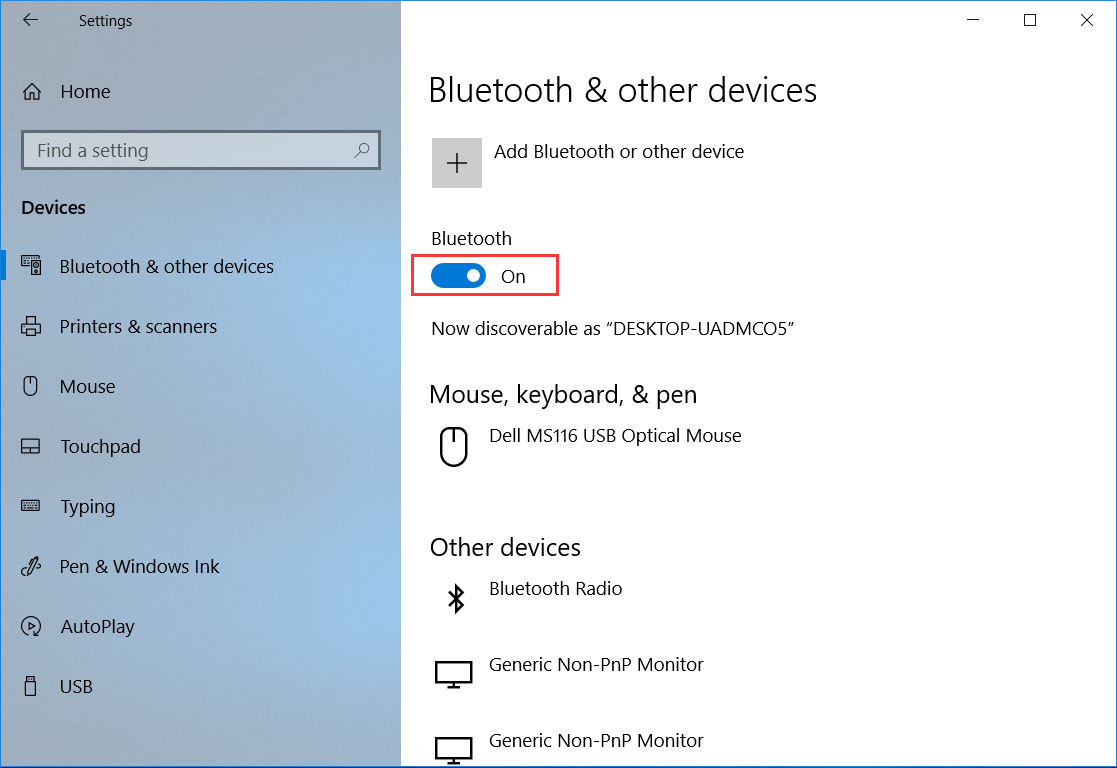 With the switch turned on, your computer will now be discoverable. And you can connect your PC with other Bluetooth devices. To turn off the Bluetooth on your PC, click to slide it to the left and it'll turn white.
This is how Windows 10 turn on Bluetooth.
Note: If you don't see the switch for Bluetooth in the Bluetooth & other devices settings page, your PC might not have Bluetooth, or it might have unrecognizable Bluetooth hardware.
How to Pair a Bluetooth Device on Windows 10
Now you have turned on the Bluetooth on your Windows PC and the Bluetooth on your device. You can follow the steps as below to make the pairing if you don't know how to pair a Bluetooth device on Windows 10.
Step 1. Right-click Windows Start menu and click the Settings option.
Step 2. Choose Devices and then click Bluetooth and other devices.
Step 3. Click on Add Bluetooth or other device at the top of the right-hand panel.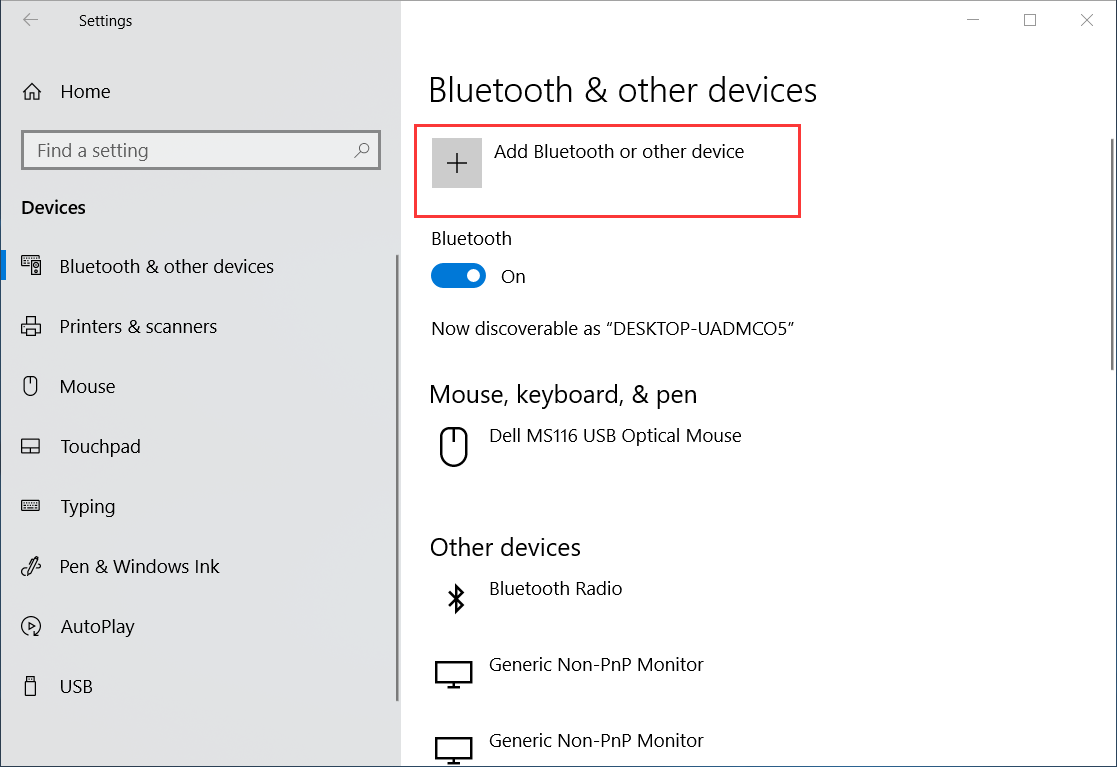 Step 4. Select Bluetooth from the option list. Then Windows 10 will automatically search for nearby devices that it can connect with.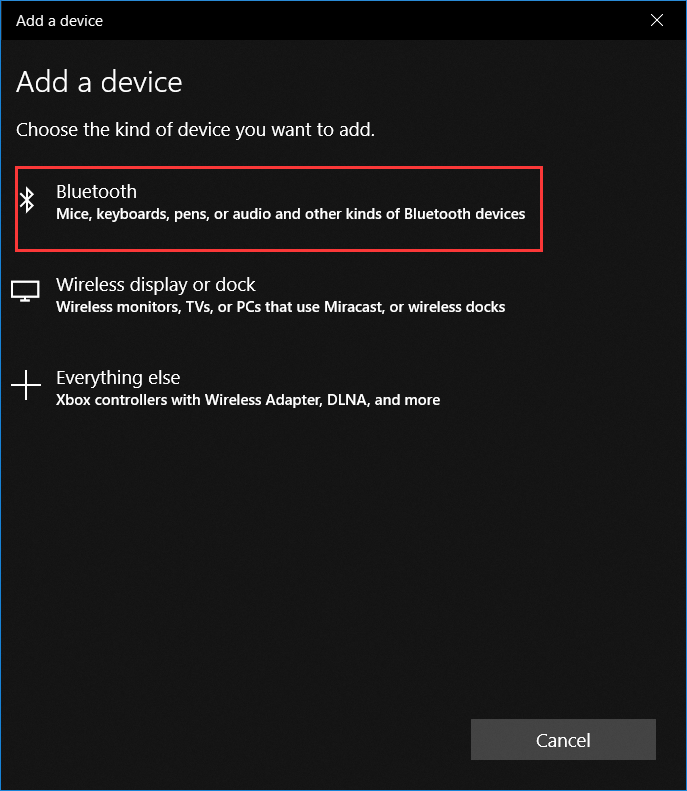 Step 5. Select your device discovered by your PC and then click Connect to make the pairing. At the same time, make sure that the other Bluetooth device is in pairing mode and pair them manually.
Step 6. When the pairing is finished, you can see the Your device is ready to go page. Just click Done and start to transferring data with the Bluetooth device.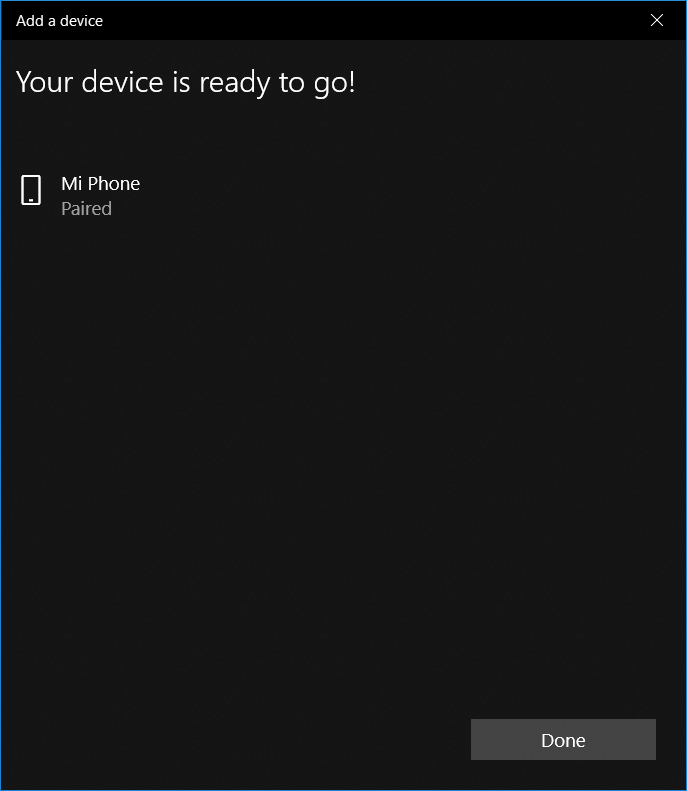 Note: For a successful pairing, you can put the peripheral in pairing mode and move it close to the host computer. When Windows detects it, it will send a notification, prompting you to hit Connect.
After reading this guide, now you should know Windows 10 how to turn on Bluetooth and pair a Bluetooth Device on Windows 10.