Excel 4.0 macros (also known as XLM macros) were first added to Excel in 1992, allowing users to enter various commands into cells and then execute these commands to perform tasks, but now Microsoft is going to disable Excel 4.0 macros to protect users. Why does Microsoft disable them? Here, MiniTool Partition Wizard shows you that.
Microsoft is planning to disable the macros across three stages:
Insiders-Slow: will release in late October and be completed in early November.
Current Channel: will release in early November and be completed in mid-November.
Monthly Enterprise Channel (MEC): will begin and complete rollout in mid-December.
Well, what are macros? Why does Microsoft disable them? Keep reading.
What Is an Excel Macro
First, what is a macro? It is an instruction set, used to complete the user's instruction actions. What is an Excel macro? It is a piece of programming code which is written by VBA (Visual Basic for Application). Besides, macros can be made by recording, so users don't need to be a coder to program macros.
In other words, Excel macros are part of VBA, which can save time because repetitive tasks in Excel can be performed automatically. For users, an Excel macro is just a recording tool, so they can simply record the Excel steps.
Note: VBA is a programming language for developing automated tasks for Excel and other Microsoft Office programs like Word and PowerPoint, while macros are a collection of commands that is used to replace a repetitive series of keyboard and mouse actions in an application such Excel.
Why Does Microsoft Disable Excel 4.0 Macros
Lots of malware (like TrickBot, Dridex, Zloader) take advantage of XLM macros to attack users' computers. Moreover, Excel 4.0 macros were launched by Microsoft in 1992. Due to its old version and the lack of certain security support, the threat of Excel 4.0 macros is higher than that of VBA macros.
So, Microsoft is planning to disable Excel 4.0 macros to protect users from malicious documents.
What Is a Macro Virus and How to Prevent It on Windows 10?
How to Disable Excel 4.0 Macros Manually
If you are worried about Excel file security, you can disable Excel 4.0 macros. How to do that? Here is a guide:
Step 1: Open Excel, click the File in the upper left corner.

Step 2: Click the Options in the lower left corner.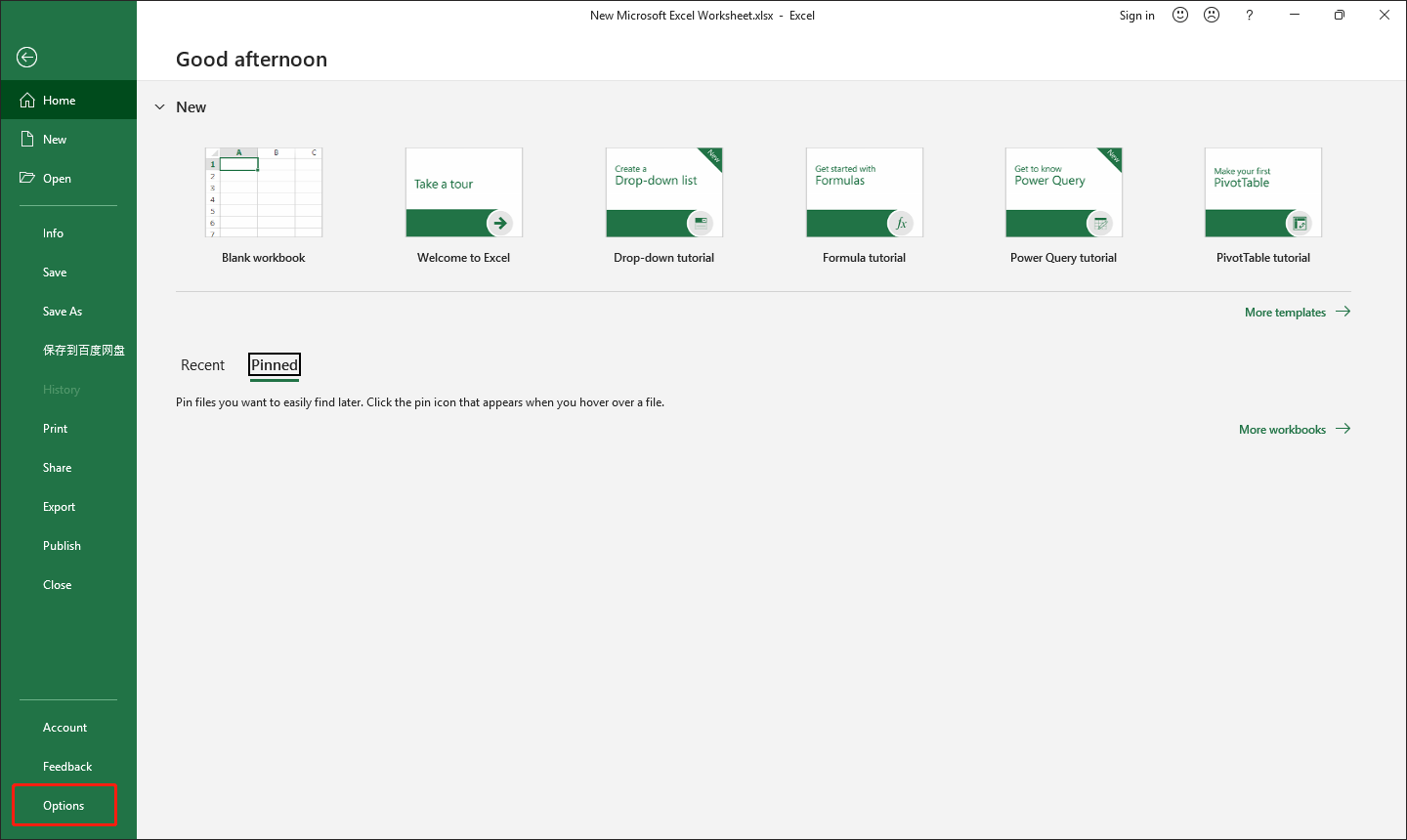 Step 3: Click Trust Center, and then click Trust Center Settings.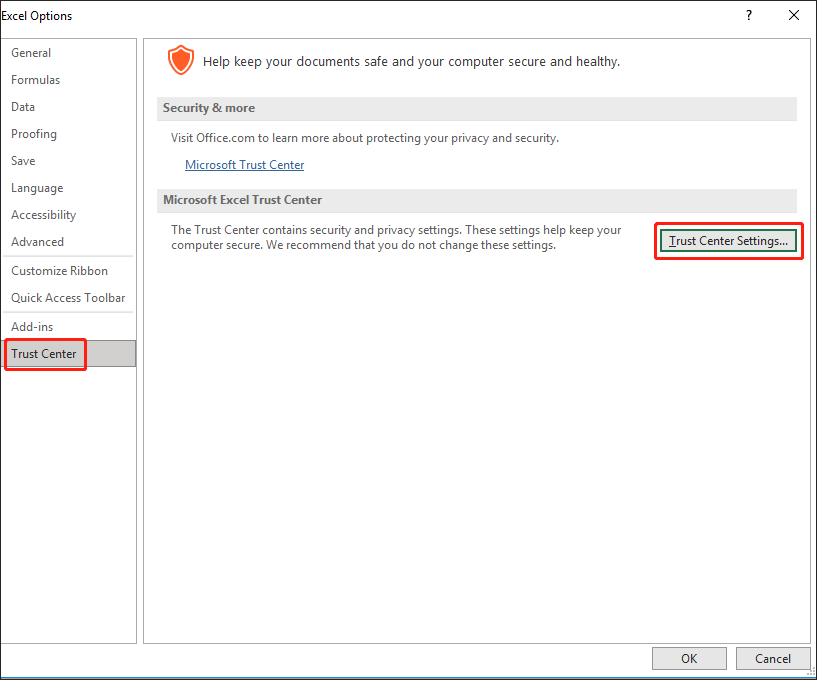 Step 4: Choose Macro Settings, tick Disable all macros without notification, and finally click OK.
After this setting, Excel 4.0 macros are disabled. Even if the document contains macros, it will not be prompted at the top.
Note: The above content is all about how to disable the Excel 4.0 macro functions. In fact, Office suites such as Word, PowerPoint, Outlook, etc. need the same settings. If you really need to use it, then you can temporarily open and then close it.
Last but not least, although macro functions can make Microsoft Office very powerful, malware also uses macro functions to actively spread viruses, which is a huge threat to business users because such attacks have never stopped. So, it is generally not recommended to open Excel 4.0 macros.
Have you disabled Excel 4.0 macros? Be the first to leave your opinion!
6 Malware Detections/18 Malware Types/20 Malware Removal Tools