What are the differences between DDR3 and DDR4? Which one is better? A great number of people are tangled in choosing DDR3 or DDR4. In today's article, you will learn detailed information about DDR3 VS DDR4 from MiniTool.
Overview of DDR3 and DDR4
In order to figure out what are the differences between DDR3 and DDR4, it is essential to have an overall understanding of their own definition.
DDR3
First of all, DDR3 (Double Data Rate 3) is a kind of synchronous random access memory (SDRAM) with a high bandwidth interface. It has higher-speed successor compared to DDR2 RAM. The history of DDR3 memory can date back from 2005 when Samsung introduced the first prototype of DDR3.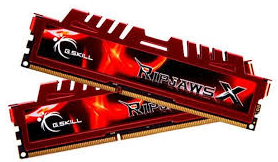 Until now, a variety of DDR3 RAMs are competing in the marketplace and here are several best DDR3 memories.
Kingston HyperX FURY 16GB Kit DDR3 RAM
Skill Ripjaws X Series 16 GB (2 x 8 GB) DDR3 RAM
Ballistix Sport 8GB Kit (4GBx2) DDR3 RAM
Corsair Vengeance Pro Series 16GB (2 x 8GB) DDR3 RAM
Patriot Viper 3 Series, Black Mamba, DDR3 8GB
DDR4
Similar to DDR3, DDR4 (Double Data Rate 4) is a type of synchronous dynamic random-access memory with a high bandwidth interface. This kind of RAM got great technical improvement based on DDR3. The first release of DDR4 to market appeared in 2014.With the popularity of DDR4, there are several leading products of DDR4 in the marketplace.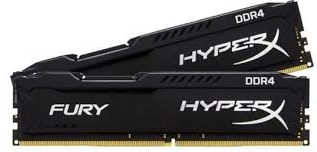 --images from Amazon
Skill Trident Z RGB 32GB DDR4
Corsair Vengeance LPX Series
HyperX FURY DDR4 16GB Kit
Crucial Ballistix Sport LT DDR4
HyperX Predator DDR4 16GB
Right know, I believe that you already have an overall impression of DDR3 and DDR4. Let's keeps reading to know more details about DDR4 VS DDR3.
DDR3 VS DDR4
In this section, we mainly focus on DDR3 VS DDR4 RAM from the following aspects including technical improvements, voltage level, clocking speed, and memory capacity.
The Technical Advances of DDR4 RAM
The most obvious difference between DDR3 and DDR4 is that their physical dimensions. Most DDR3 RAMs are designed equipped with the 240 pin nodule, which can be able to fit into motherboard dim slots easily. However, most DDR4 RAMs have been made with the 288 pin nodule.
As you know, DDR4 was developed with more advanced technology. It also indicates that your DDR4 may not be compatible with motherboard especially the older ones, while most motherboard can support DDR3 pin nodule. So, DDR4 RAM has more possibility to come with compatibility issue than DDR3.
Clocking Speed
When it comes to selecting memory for your System, clocking speed is inevitable to be discussed. The higher clocking speed means the faster transfer rate and efficiency rating. There are significant differences between DDR3 and DDR4 in terms of clocking speed.
Clocking speed means how fast your RAM can send the information to CPU and it can be measured in mhz. Since RAM comes in different capacity size, the clocking speed can also be variable. According to a survey, the maximum speed of DDR3 RAM can be up to 2133mhz, while the DDR4 RAM starts from 2133mhz and can be up to 4800mhz.
Voltage Levels
The 2 types of RAMs come with quite a bit differences in the voltage levels. As you know, RAM requires a certain amount of power to function properly like most hardware components of a PC. Usually, a DDR3 RAM can run at 1.5v when in use whereas DDR4 RAM can run at 1.2v.
In other words, DDR4 RAM will save more power energy than DDR3 RAM. Besides, lower voltage level is considered much stable when using a much more efficient running machine.
Memory Capacity
Memory capacity is becoming more and more important for better performance especially when dealing with multitasking or gaming. That's why DDR4 memories are created by manufacturers. DDR4 comes with much bigger capacity than of its predecessor and it ranges from 4 GB to 16 GB. In comparison, DDR3 ranges from 512 MB up to 8 GB.