Summary :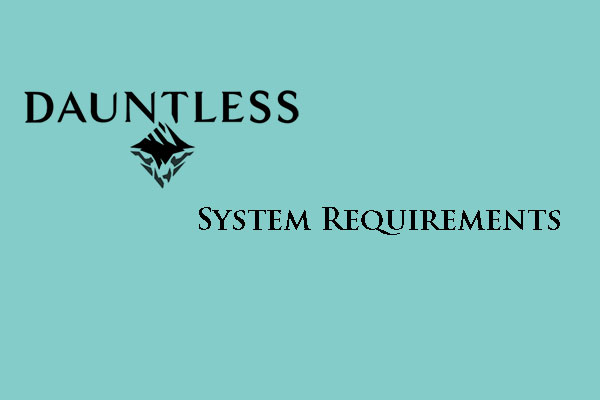 Dauntless is game worth playing. Do you want to play it? If so, you should check whether your PC meets the Dauntless system requirements. In this post, MiniTool Partition Wizard lists Dauntless minimum and recommended system requirements for you.
Quick Navigation :
About Dauntless
Dauntless is a free-to-play action role-playing video game developed by Phoenix Labs (a new studio formed by former LOL team members) and distributed by Epic Games. This game is a monster hunting action game similar to the Monster Hunter series.
But compared to Monster Hunter, the style of Dauntless is not like the Japanese realism, but partially an American cartoon style. In addition, the gameplay is also simplified and therefore Dauntless is simpler, lighter and faster-paced.
Apart from Monster Hunter series, Dauntless was also influenced by Dark Souls and World of Warcraft. Dark Souls proves out that there is a market for "hardcore action games" focused on player versus environment encounters, while adding social/multiplayer interactions like World of Warcraft and Destiny can differentiate Dauntless from the Monster Hunter games.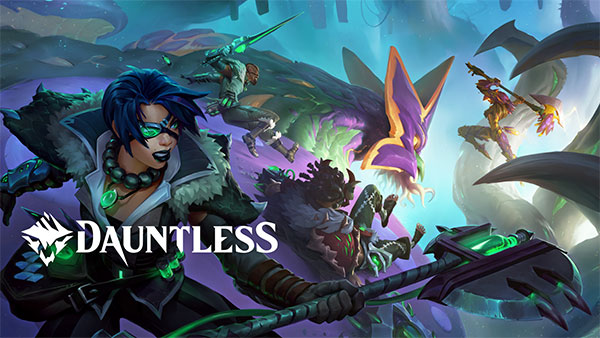 Let's return to the game itself. Dauntless takes place in a fantasy setting, where a cataclysmic event has torn the world apart, releasing monstrous creatures known as Behemoths that prey on the surviving humans.
Players take on the role of Slayers to take down Behemoths, which will bring loot that they use to craft and upgrade weapons and equipment. Then, players can take down larger and more powerful Behemoths.
While hunting, the game plays as a third-person action game. Then, the player uses a combo system to attack the creature, while monitoring their own health and stamina gauge. This game can be played both as single-player or cooperatively with up to four people. Completing a hunt may take upwards of twenty minutes of in-game time.
Since it was first revealed during The Game Awards in December 2016 , the game has garnered a great deal of interest from players, prompting Phoenix Labs to be much more transparent about the development plans for the game and interact with their fans to help guide development.
Its closed alpha launched on August 18, 2017, and then the open beta launched in May 2018 for Microsoft Windows. An early access version launched on May 21, 2019 for PlayStation 4, and Xbox One, including full support for cross-platform play.
Finally, the game was fully released for those platforms on September 26, 2019. A Nintendo Switch version was released on December 10, 2019.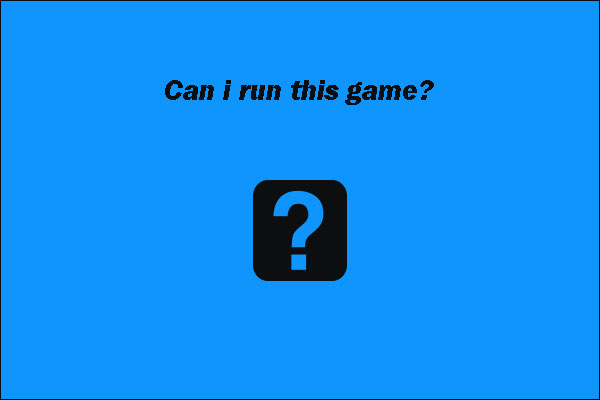 The post is divided into three parts to help you tell if your PC can run the game you like and upgrade your PC to make it meet the game system requirements.
Dauntless System Requirements
Dauntless is a game worth playing. If you also want to play this game, you should make sure your PC meets the Dauntless system requirements. Here list the minimum and recommended Dauntless system requirements.
Minimum Dauntless PC Requirements:
GPU: nVidia 660Ti (DX11), RX 460, or equivalent
CPU: i5 SandyBridge, Ryzen 3 1300X, or higher
RAM: 4GB
OS: Windows 7 DX11 Support
Hard drive: 15GB of storage space
Maximum Dauntless PC Requirements
GPU: nVidia GTX 970 (DX11), RX580, or equivalent
CPU: i7 Haswell, Ryzen 7 1700X, or higher
RAM: 8GB
OS: Windows 10
Hard drive: 15GB of storage space
Finally, please note that the lower Dauntless system requirements can't guarantee a good game performance. In addition, Dauntless is currently not supported on Mac or Linux.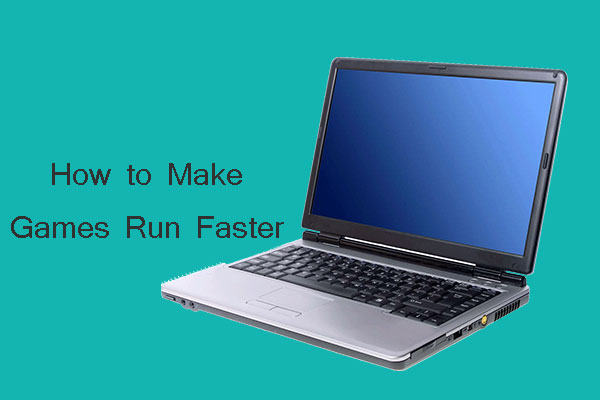 This article provides 11 methods to make PC games run faster. It includes four strategies.