When you create a Steam account, you will get an account name and corresponding password. What can you do if you forget the password? Can you change Steam password? To figure out the answer, MiniTool Partition Wizard provides a tutorial for you.
Steam is one of the most popular video game platforms on Windows PC. When you log into your Steam account, you have to enter your account name and password. After that, you can enjoy games on Steam.
There is the problem. After a period of time, you might forget your password if you didn't write it down. As you might set up your password with many numbers and characters which could be complicated and secure. However, it could also be hard to remember.
What can you do if you forget the password? It's a good idea to change Steam password. You can also perform the operation when you notice unusual activity and suspect that your account has been accessed by others without authorization. Now let's see how to do it.
How to Change Steam Password
Steam password change can be operated easily from the Steam Support website. Here are the detailed steps.
Step 1: Open your browser and visit Steam official website. Then click "Help, I can't sign in" button. In the following page, select "I forgot my Steam Account name or password".
Tip: You can also click "I CAN'T SIGN IN" in the Steam Login window of Steam client.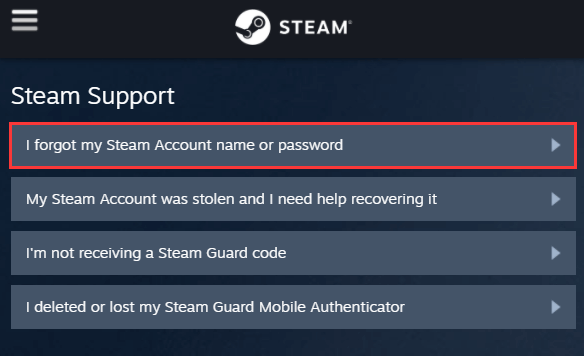 Step 2: Enter your email address (or phone number) associated with your Steam account in the box and type the verification characters. Then hit Search button.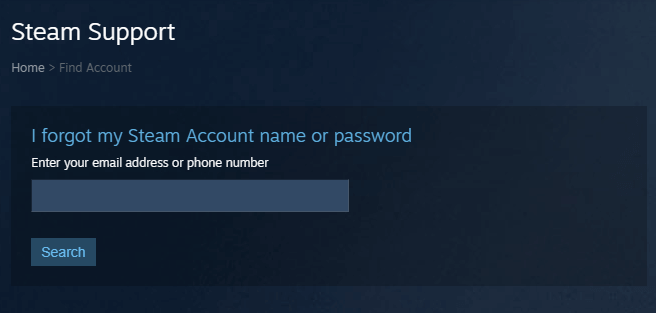 Step 3: If you have the access to the email address, click "Email an account verification code to …"
Tip: If you can't use the email address, you need to click the second option "I no longer have access to this email address", and follow the onscreen instructions to finish the process.
Step 4: Check your email for the verification code and then enter it in the Steam Support website. Click Continue.
Step 5: Select Change my password. Then type your new password twice and click Change Password.
Once it's done, you can log into the account with the changed password. Hope this tutorial is helpful for your "Steam change password" plan.
How to Strengthen the Steam Account's Security
As you know, users of then use a password consists with a long characters (more than 14 characters) to prevent their account from being stolen. However, some hackers could take over your account easily only if they have the account name and associated email address.
To keep your account safe, the following rules are recommended:
Do not share the Steam account with anyone.
Enter your password on Steam official websites only and do not try logging in on other web pages.
You can enable Steam Guard two-factor authentication to improve the security. (It's an additional security level)
As for the Steam Guard two-factor authentication, you can set up Steam Guard Mobile Authenticator.
You just need to download and install Steam Guard Mobile Authenticator application form the AppStore or Google Play depending on the phone. Then launch it and log in. Tap the menu icon from the top-left corner and select Steam Guard > Add Authenticator. Then follow the instructions to finish the operation.