Plenty of users have reported Steam games not launching issue which is a really frustrating problem. Here in this post, 4 effective methods from MiniTool are listed together with the detailed steps.
As a popular platform for online multiplayer games, Steam is used by millions of people. However, some issues related to it have been reported by users, such as Steam update gets stuck, Steam not responding, and etc. Today in this article, we will talk about another problem – Steam games not launching.
If your Steam game won't launch, perhaps the game files are damaged. Of course, there are some other potential reasons. It might be a little hard for you to figure out the culprit, but it doesn't matter. Here are some methods that have helped most users fix Steam game not launching issue. let's see them one by one.
Note: Before trying the following methods, you should make sure the game is excluded by your antivirus, as some antivirus might interfere with the functioning of other programs installed on your computer.
Fix 1: Run the Game as Administrator and in Compatibility Mode
Some games require administrative privilege to launch and make changes for some necessary settings. So, when Steam games won't launch, you should try running the specific game as administrator at first. Besides, you can also make the game run in compatibility mode in the same interface, which is also a solution to various game issue.
Step 1: Go to the directory where the game is stored and find its executable file. Right-click the file and choose Properties.
Step 2: Go to Compatibility tab. Check Run this program in compatibility mode for and Run this program as an administrator.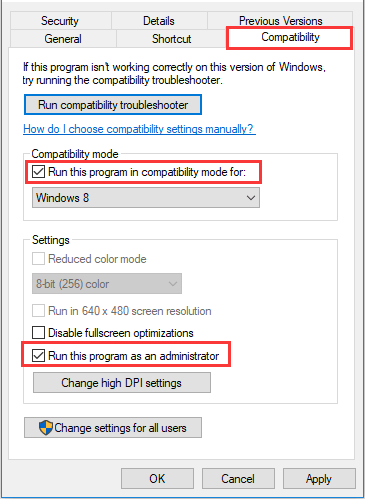 Step 3: Click Apply and OK button to save the changes.
After that, run the game again to check if it can launch normally.
Fix 2: Update Your Windows
In some cases, Steam won't launch games because some available Windows updates are not installed. So, you'd better check for updates for your Windows and install all the available ones.
To do that, you just need to go to Windows Settings > Update & Security > Windows Update and click Check for updates in the right pane. Then, follow the onscreen instructions to install the detected updates.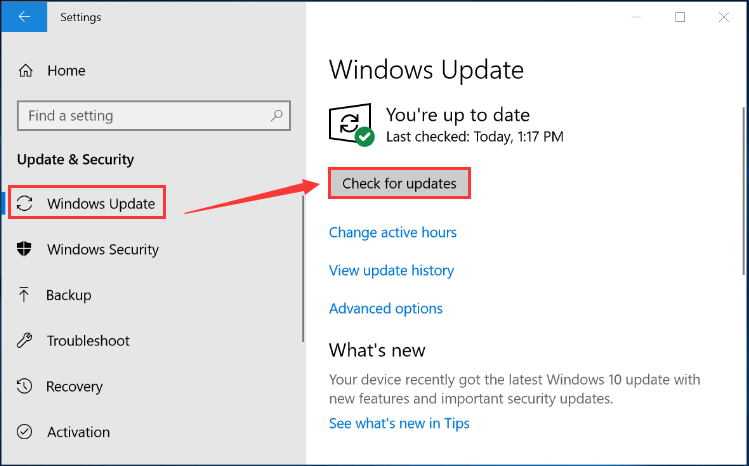 Fix 3: Update Graphics Card Driver
If your Steam won't launch games, it is probably that your graphics card driver is outdated or runs into certain problems. To fix Steam games not launching issue in this case, you need to update your graphics card driver.
Just check your Windows version and the model of the graphics card, download the corresponding latest driver from the official website and install the update manually. Once it's down, the Steam game not launching issue should have been resolved.
Fix 4: Verify the Integrity of Game Files
As mentioned before, perhaps Steam game won't launch due to damaged game files. If this is applicable to your case, you can fix the issue simply by verify the integrity of game files in Steam. Here's how to do it.
Step 1: Go to Steam LIBRARY.
Step 2: Right-click the problematic game and select Properties.
Step 3: In Local Files tab, click VERIFY INTEGRITY OF GAME FILES and wait for the validation to complete.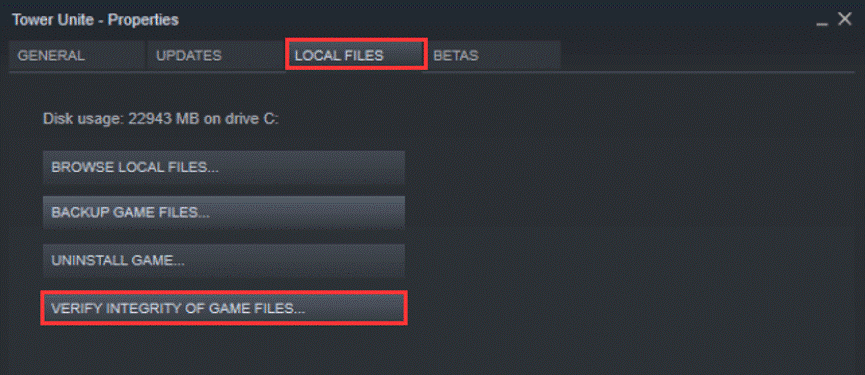 Hopefully, this method could help you fix Steam games not launching successfully. Otherwise, you might need to try move the involved games to anther drive or reinstall your Steam client.