Summary :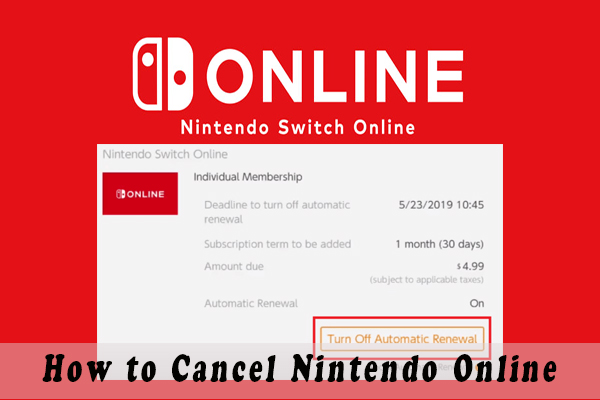 What would happen if you cancel Nintendo Online? How to cancel Nintendo Online subscription? If you are also trying to figure them out, then you come to the right place. This post of MiniTool will tell you the answers.
What Would Happen If You Cancel Nintendo Online
The Nintendo Switch Online subscription provides you with many extra features such as the library of classic NES games, voice chat app, online multiplayer, etc. What would happen once you cancel Nintendo Switch Online? There are some important things you need to know:
The online multiplayer features for most Nintendo Switch titles won't be available.
The Save Data Cloud backup feature will no longer be available and you only can use the saved data on the system memory.
The Nintendo Entertainment System will be canceled.
For a family membership, the other members of your family subscription also won't be able to use the service once you cancel the membership.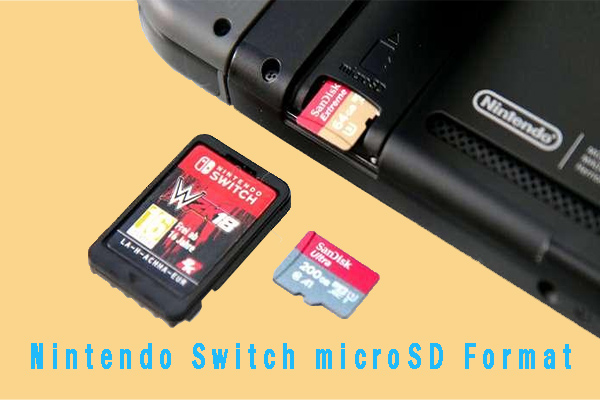 Sometimes you may need to format SD card for Switch. How to format SD card for Switch? Now, you can get several methods from this post.
How to Cancel Nintendo Switch Online
How to cancel Nintendo subscription? There are 2 simple ways that you can choose one based on your need.
Note: The Nintendo Online canceling will discontinue the service at the end of your current term. So, make sure you turn off the auto-renewal settings at least 48 hours before the end of the trial or current billing period.
Way 1. Cancel Nintendo Online from the Switch Console
The first and easiest way to cancel Nintendo Switch Online is to turn off the auto-renewal option on the Switch console. To do so, follow the given steps below:
Step 1. Open your Switch console and launch the Nintendo eShop app.

Step 2. Click on the User icon at the upper right corner and scroll down to the Nintendo Switch Online option.
Step 3. Select the Turn off Automatic Renewal option, and then select the Turn Off button to view details about your Nintendo Switch Online membership. Once confirmed, click on OK.
Tip: You can continue to enjoy the service for the duration of time that you have paid for. That is to say, turning off automatic renewal just means that you won't get charged for another period, but you still can get the service of your membership until it expires.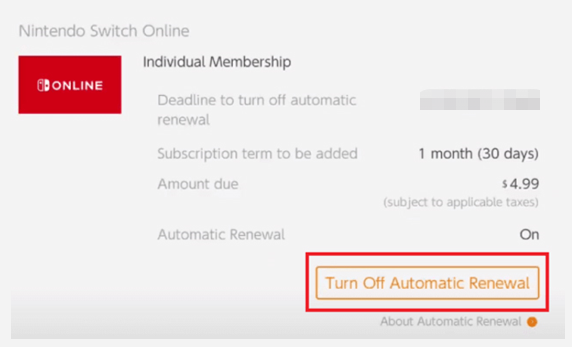 Now, the Nintendo Switch Online subscription should be canceled successfully.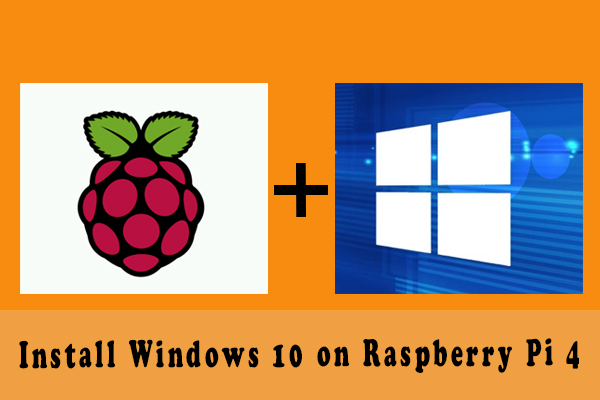 A great many people want to install Windows 10 on Raspberry Pi 4. It is a relatively long process, but this post guides you through the whole installation.
Way 2. Cancel Nintendo Online from the Web Browser
Another simple method for the Nintendo Online canceling is to use a web browser on a PC. Here is a step-by-step guide for you.
Step 1. Open your default web browser, and then click here to visit the Nintendo official website.
Step 2. Click on Log in/Sign in at the upper right corner and sign in to your account that you purchased the Nintendo Switch Online service.
Step 3. Once logged in, click on your User/Avatar icon at the top right corner and select Settings.
Step 4. In the User Info screen, click on the Shop menu from the left pane.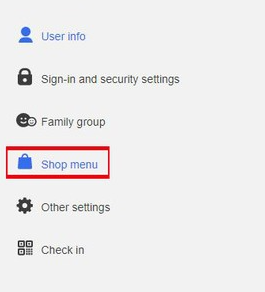 Step 5. Now, you can see your payment and current Nintendo Account balance. Scroll down the list and click on Your Subscriptions.
Step 6. Click on Check Nintendo Switch Online membership status and then click on Turn Off Automatic Renewal. Then click on OK to confirm it.