Epic Games provides a free game every week. By May 26, 2022, Borderlands 3 is free on the Epic Games Store. If you want to download Borderlands 3 for free, you can follow this post from the MiniTool Partition Wizard website.
Epic Games Provides a Free Game Every Week
Epic Games is a video game and software provider. You can access its services from the official website or by downloading its application client. There are a huge number of games available on Epic Games, such as Genshin Impact, Fortnite, Gears of War, Borderlands 3, Unreal, etc.
In the Epic Games store, some games are free to download and play, while others need to be paid for. Fortunately, Epic Games Store provides you with a game for free (that needed to be paid) every week. You can download the game for free in a limited time.
Borderlands 3 Is Free on Epic Games Store Until May 26
On May 19, 2022, Epic Games announced its free game this week – Borderlands 3 Standard Edition.
Borderlands 3 is an action role-playing first-person shooter video game released in 2019. This game is available on many platforms, including macOS, Stadia, Microsoft Windows, PlayStation 4, PlayStation5, Xbox One, and Xbox Series X/S.
On the PlayStation Store, you need to pay $59.99 for the Borderlands 3 Standard edition. If you want to play higher editions, you need to pay more.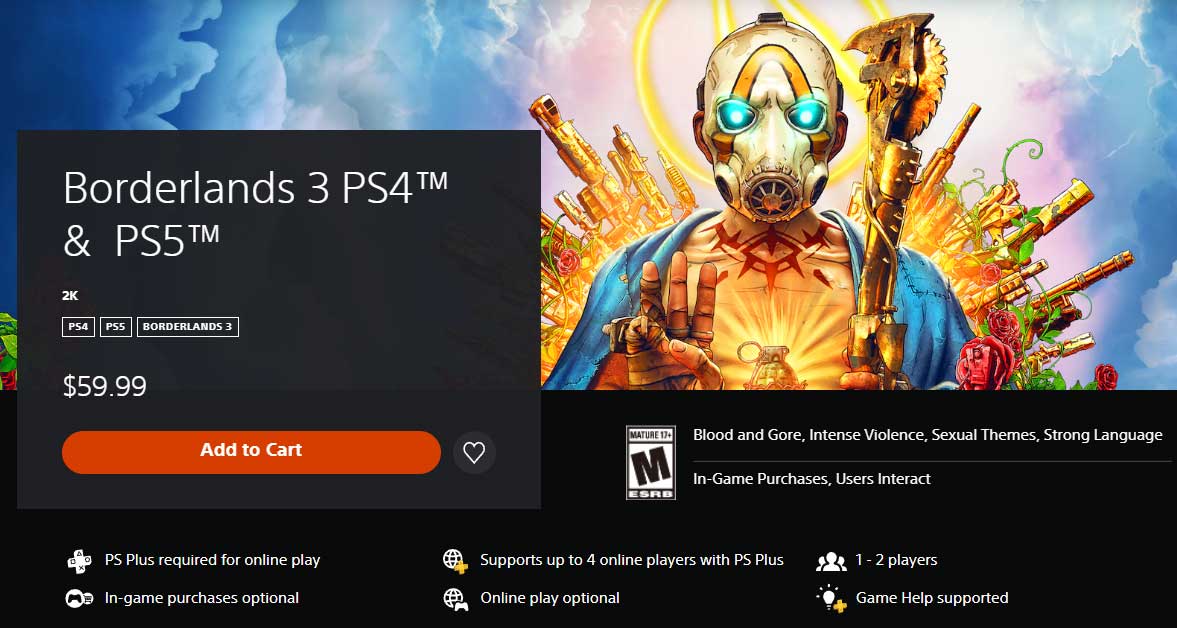 On a PC, you can get the game in the Epic Games store or Steam store. Steam made a promotion recently, and you can get this game at $14.99. By the way, the promotion will end on May 26.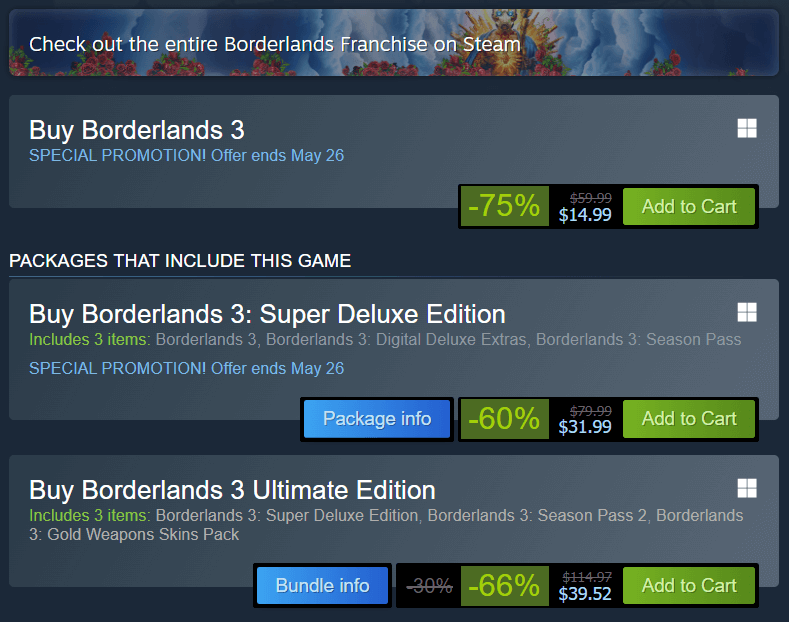 Don't worry if you don't want to pay for the game. Go to Epic Games and Borderlands 3 is free now!
According to Epic Games and the Borderlands 3 support, Borderlands 3 is free on the Epic Games Store until 11:00 AM ET (8:00 AM PT / 4:00 PM BST) on May 26. This limited-time offer grants you the entire base game of Borderlands 3 Standard Edition for free. And you can enjoy multiplayer crossplay across other devices like Xbox One, Stadia, and more.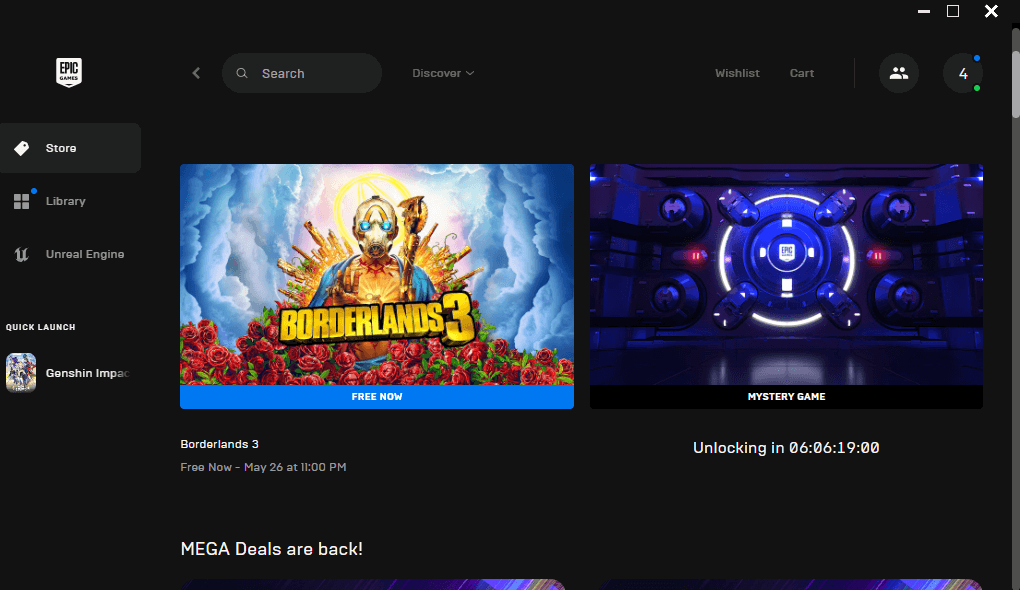 How to Get Borderlands 3 for Free
By May 26, 2020, you can download Borderlands for free on Epic Games. And here is the detailed tutorial.
Step 1: Run Epic Games Launcher.
Step 2: Go to Store and search for Borderlands 3. You will receive a message "This game contains mature content recommended only for ages 18+". If you are over 18, you can click the CONTINUE button.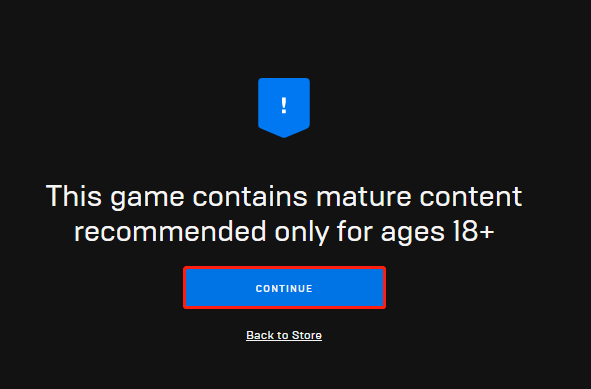 Step 3: Click the Get button. Then you will be asked to review and place order. Just click the PLACE ORDER to continue.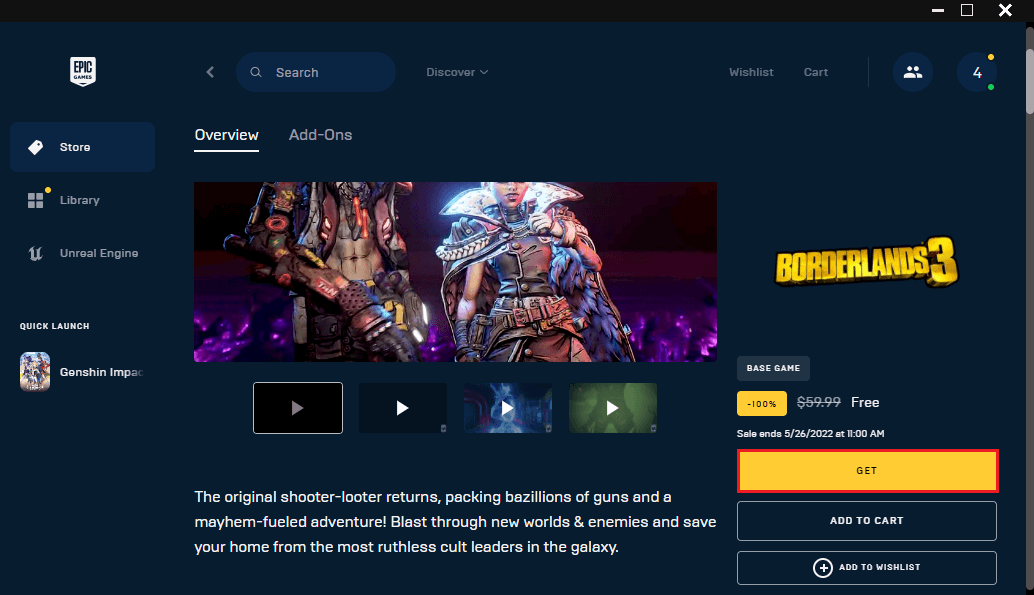 Step 4: After a while, you will receive a notification that the game is ready to install. You can click INSTALL NOW to start installing the game. If you miss the notification, you can go to your Library and click Borderlands 3 to install the game.
Step 5: Accept the User License Agreement and choose a location where to install the game. Then click the Install button to start to download and install Borderlands 3 on your PC.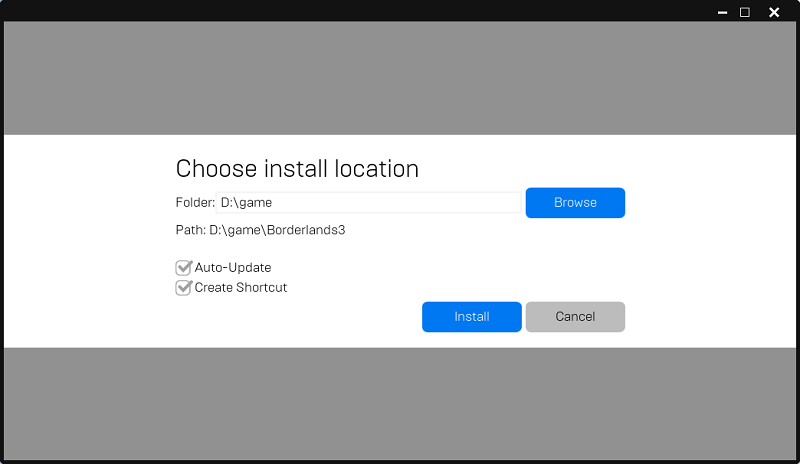 Then you just need to wait until the installation process is finished.