When playing games on Xbox Series X/S, you need a proper controller. Do you know what the best Xbox Series X/S controllers are? If you are struggling with which one to choose, this post of MiniTool Partition Wizard introduces the 5 best Xbox Series X/S controllers to buy, both wired and wireless.
The best Xbox Series X controllers are more than buttons and joysticks. These comfortable gamepads keep your game competitive and customizable with adjustable components, quick face button switches, and lightning-fast wireless connectivity.
Xbox Wireless Controller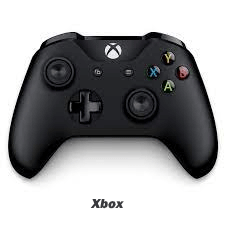 The best Xbox Series X controller for most people is the official console controller—Xbox Series Controller. The controller features a textured grip, simple design, and a lighter feel than other controllers.
Plus, you just need to pay $50 to buy one and it pays less than many other controllers on the market designed specifically for this platform. And it's wireless and doesn't require charging.
Pros:
OG quality and reliability
Suitable for both wired and wireless
native compatibility
Improve the feel
Cons:
Use battery
Not much has changed from the Xbox One pad
Xbox Elite Controller Series 2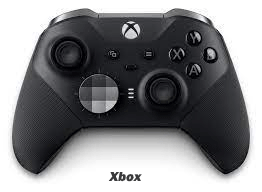 With the Xbox Elite Controller Series 2, you can play games wirelessly on your Xbox Series X/S. The controller has a flexible thumbstick and wraparound rubber grip, so it feels great to hold and use. It's just that it's relatively expensive.
Thanks to its sturdy design, you can use the controller for a long time. It's the latest incarnation of Microsoft's professional-grade controller. Plus, the series includes Bluetooth functionality in the Mix, allowing you to easily pair it with your Windows 10 PC.
Pros:
Fashionable design
More ways to customize: button mapping, exclusive configuration options
Bluetooth
Can replace the joystick and arrow keys
Cons:
Quite expensive
Not compact and light enough
Turtle Beach React-R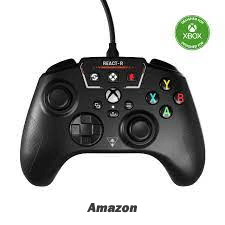 The Turtle Beach React-R is a relatively inexpensive Xbox Series X controller. It features a comfortable, grippy profile, on-the-fly remappable paddles, Turtle Beach's Superhuman Hearing Mode, and a solid actuation button feel.
Pros:
Grip texture
Good balance and spacing
Instant remapping
Smooth movement
Cons:
Recon models do not have rubber grips
The bumper is a bit hollow
Razer Wolverine V2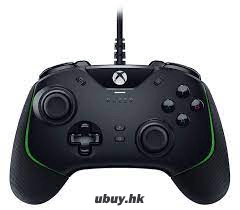 If you are a big fan of the wired Xbox Series X/S controller, Razer Wolverine V2 is a great choice. It should be one of the best wired Xbox Series X controllers. Razer Wolverine V2 is a professional, feature-rich third-party Xbox Series X controller.
Pros:
For Competitive Players
Solid feel
Responsive
Cons:
A bit expensive
No option for wireless use with a PC
SCUF Instinct Pro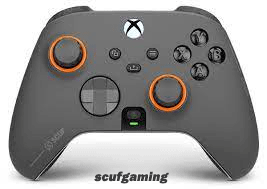 The SCUF Instinct Pro is a great controller for the Xbox Series X|S, and one of the best around. As with the Elite Series 2, you can swap out some of the buttons, while also adjusting things like the tension of the trigger to reduce the travel between pressing the button and completing the action.
Besides that, SCUF also allows you to customize the appearance. Comes with a variety of color options and combinations and more.
Pros:
Superb back button
Custom design
Excellent overall build quality
Cons:
Right now, the best Xbox Series X/S controllers are introduced to you. Hope it can help you.