Summary : Does my PC need a sound card? How to choose the best sound card for my PC? Is there any sound card recommendations? Do you have these questions? In this post, MiniTool Partition Wizard will answer these questions.
How to Choose the Right PC Sound Card
Back in the 90s standalone sound cards were a must in any PC, because motherboards of the time didn't have integrated sound cards. But nowadays, most motherboards have integrated sound cards. Therefore, if you don't have special demands on sound quality, you don't need a dedicated sound card for PC.
But if the integrated sound card has some problems or you need a professional PC sound card for singing, live streaming, etc., a dedicated sound card is necessary.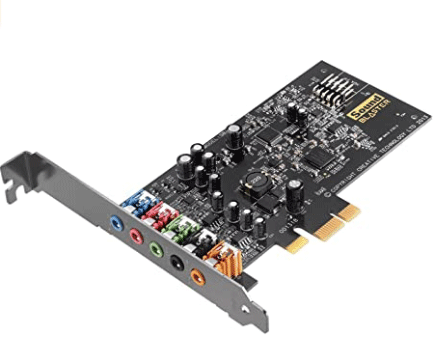 Note: Before upgrading the sound card, it is recommended to ensure that your speakers/headphones are good enough, otherwise you will hardly feel the difference between the standalone sound card and the onboard sound card.
Everything You Should Know about PC Sound Card
Then, how to choose the right PC sound card? You should pay attention to the following parameters:
Signal To Noise Ratio (SNR): It's basically the difference between the signal power and noise power (expressed in decibels), telling about the clarity of the sound coming from the sound card. The higher it is the clearer the sound. The decibels lower limit for sound card is recommended to be at least 100 dB SNR.
Sampling Rate: It reflects how accurately a sound card can reproduce higher frequencies. You can calculate the upper limit of the accurate reproduction of a sound card by dividing its sampling rate by two. The upper limit of human hearing is 20 kHz, and therefore a sampling rate of 96 kHz (48 kHz) is more than enough.
Bit Rate: It plays a role in the quality of recorded sound. Professional recordings usually use a 24bit rate, which is more than enough when it comes to sound quality.
1 vs 7.1 (Channels): 5.1 sound cards support six channels and 7.1 card support eight channels. The 7.1 sound card is better, but you should notice whether your speaker also supports 7.1.
USB Vs. PCIe (Port): USB sound cards are external cards that hook to your PC via USB port. PCI and PCIe sound cards are internal cards that have to be mounted inside your PC case. PCIe sound cards offer lower latency and better sound quality.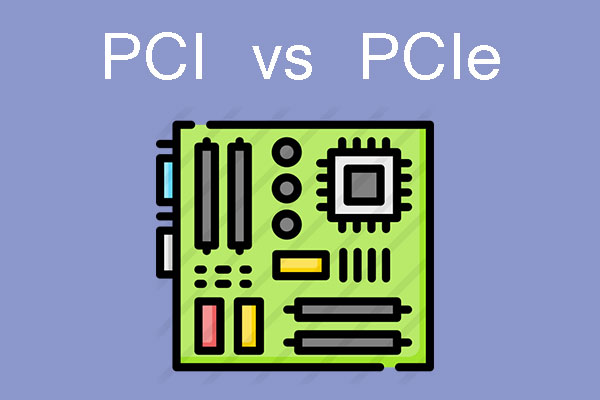 This post tells you the differences between PCI and PCIe. It also shows you how to distinguish them.
5 Best Sound Cards
If you don't want to spend time choosing a sound card for PC and just want to get some recommendations, you can refer to the following list:
EVGA Nu Audio Card (121dB SNR, 192 kHz, 24-bit, PCIe). This is a sound card for high-end audio equipment like those stereo hi-fi equipments. If you use a mainstream gaming headset or gaming speakers, you won't need this one. In addition, this card comes with RGB support.
Creative Sound Blaster Z (116dB SNR, 192 kHz, 24-bit, PCIe). It features solid audio output and should work great with quality gaming headsets. The virtual surround delivery on stereo headphones can offer solid results and should noticeably enhance your gaming or movie watching experience.
Creative Sound Blaster Audigy FX (106dB SNR, 192 kHz, 24-bit, PCIe). This PC sound card is not the best sound card for PC, but it offers great audio quality for its relatively low price. If the integrated sound card on your motherboard died or if you need a solid budget standalone sound card because the one on your motherboard is awful, this card is a good replacement.
AudioQuest Dragonfly Cobalt (ESS ES9038Q2M DAC chip, 96 kHz, 24-bit, USB Type-A). It can be paired with smartphones and laptops in just a few seconds. Once attached, it will turn your phone or laptop in a top audiophile device. It is perfect for those who want the best audio quality on the go.
Creative Sound BlasterX G6 (130dB SNR, 384 kHz, 32-bit, micro USB). It can work with PC, Xbox One, PlayStation 4, and Nintendo Switch. It will probably also be compatible with the Xbox Series X and PlayStation 5. It is one of the best external sound cards for gamers.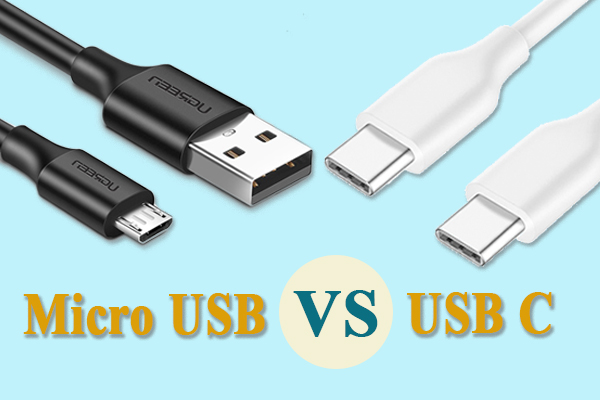 Micro USB vs USB C, what's the main differences? Which one is better? If you are also confused about these questions, this post will tell you the answers.